Sandwichian

is an innovative Armenian concept, offering unique and exciting flavors of cured meat
Enquire now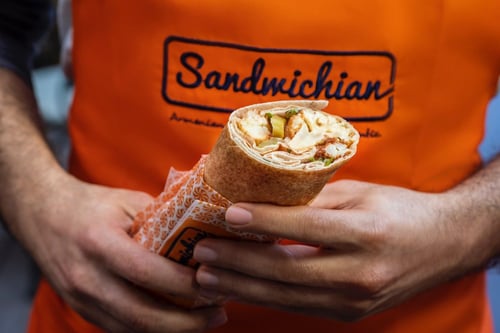 Background
Sandwichian situates itself in the heart of the emerging market of fast casual eateries. Its unique flavors answer the raising demand for authentic, ethnic food and the taste for the new. With its wide choice and variety of combinations, Sandwichian offers something for young and old, for different tastes and preferences. Our products can seduce meat lovers, vegetarians, vegans, and those on gluten free, low car and dairy free diets.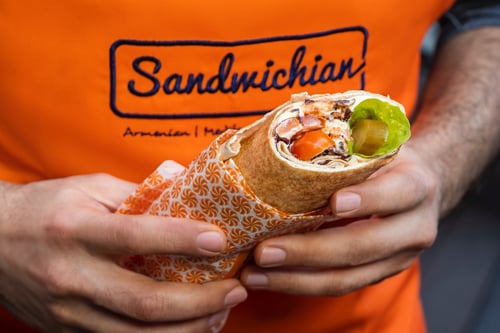 Story
Sandwichian's team has a longstanding experience of 19 years and an excellent reputation that has built a strong operation structure that supports international expansion with an effective system of quality control and menu innovation.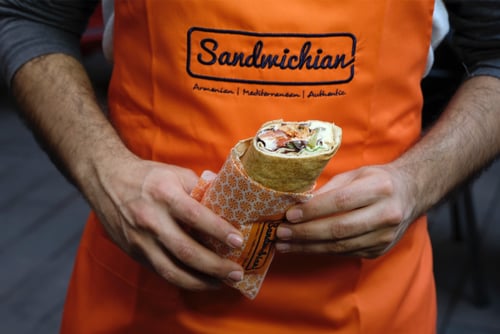 TGP Team and Support Offered
With the help of Founder Aline Kamakian and the Team at TGP International, partners will be offered the following support: Market Study, Pre-opening, Franchise ready pack, Menu Curation, Marketing launch plan.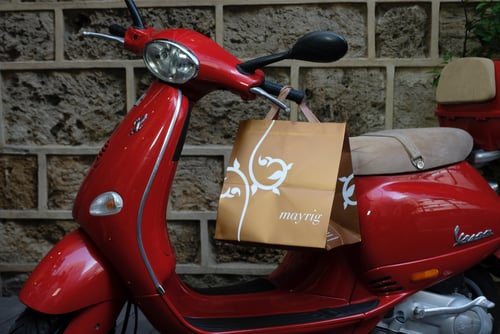 Audience
The typical demographic of Sandwichian includes the following segments: Business professionals, Couples, Groups of friends, Families, Millennials & gen z.