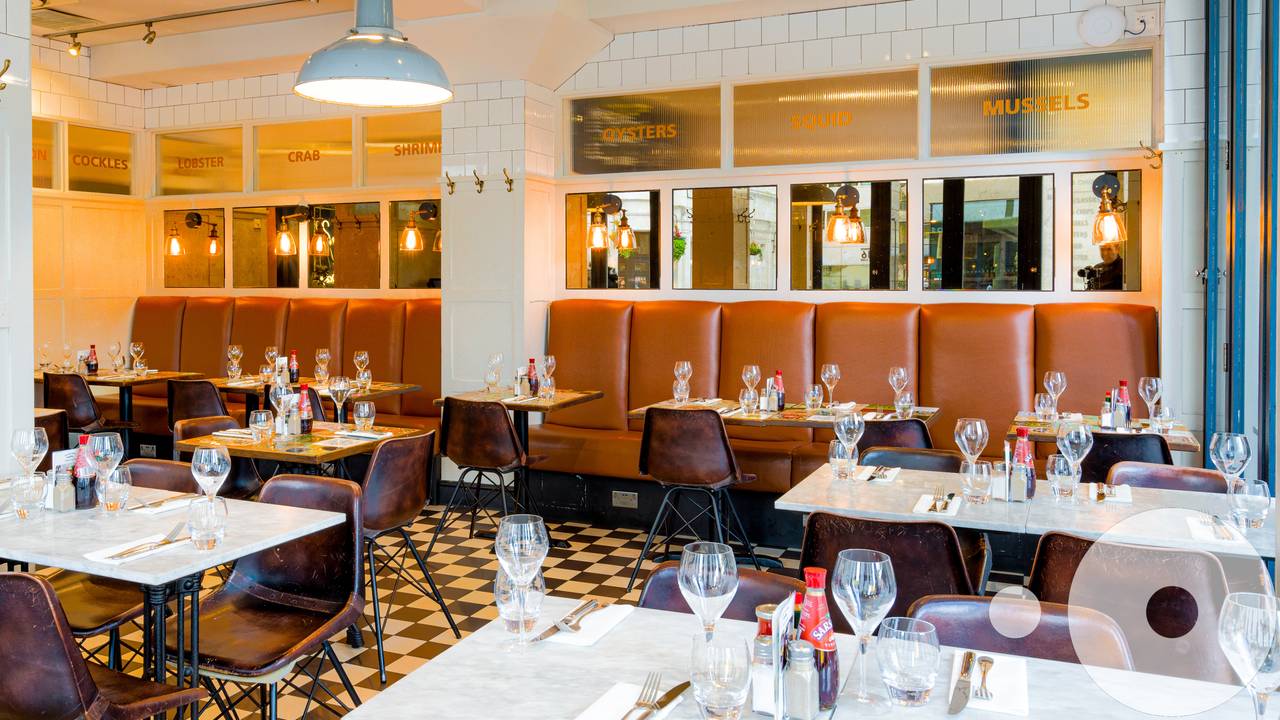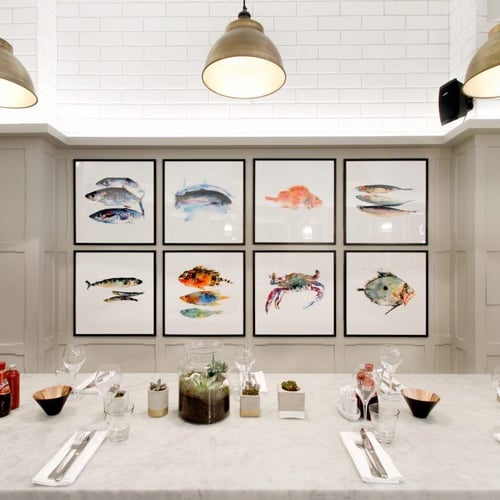 Background
Fish & chips is their specialty, but they also serve British classic dishes such as pulled lamb shepherd's pie alongside delicious Cornish fish & shellfish specials. The Mayfair Chippy pride themselves in serving only the freshest and sustainable produce to the highest standards, and cater for all dietary requirements including vegan & gluten free. To complement the fabulous food, they also offer a selection of world wines and British gins.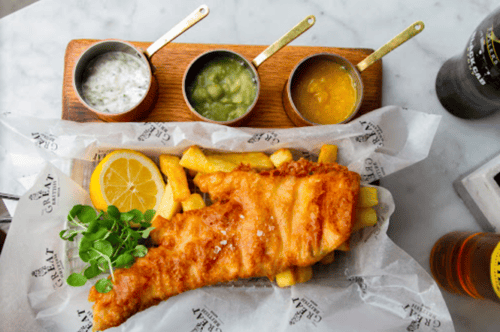 Story
The Mayfair Chippy was founded in 2015 by George Hammer, Pete Taylor & Jamie Jones.​ The concept is a quintessentially British restaurant taking influence from the classic British institution "The Chippy" with a nod to the owner's Northern roots.​ In the heart of Mayfair, the restaurant boasts an AA Rosette and appears in the Michelin Guide. ​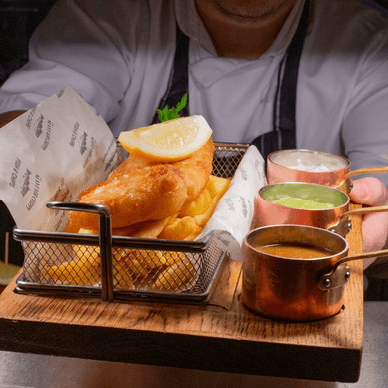 TGP Team and Support Offered
With the help of Founders George Hammer, Pete Taylor, Jamie Jones and the Team at TGP International, partners will be given a franchise ready pack, brand guidelines and marketing guidance and can also be offered additional services such as design.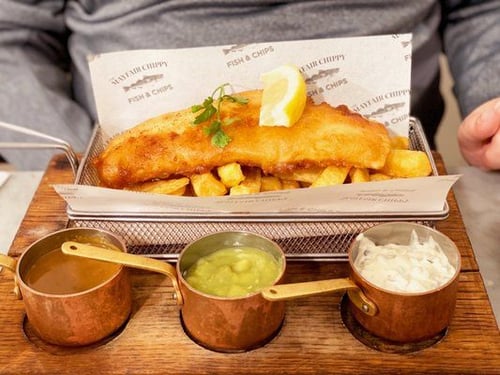 Audience
The typical demographic of The Mayfair Chippy includes the following segments: Tourists, People seeking British nostalgia, Families, Groups of friends, Local residents.
"There are chippies, and there is the Mayfair Chippy. Here you can get cocktails, wine, oysters, starters & desserts but, most significantly the 'Mayfair Classic'-fried cod or haddock with chips, tartar sauce, mushy peas & curry sauce."
Michelin Guide