A GCC focused food hall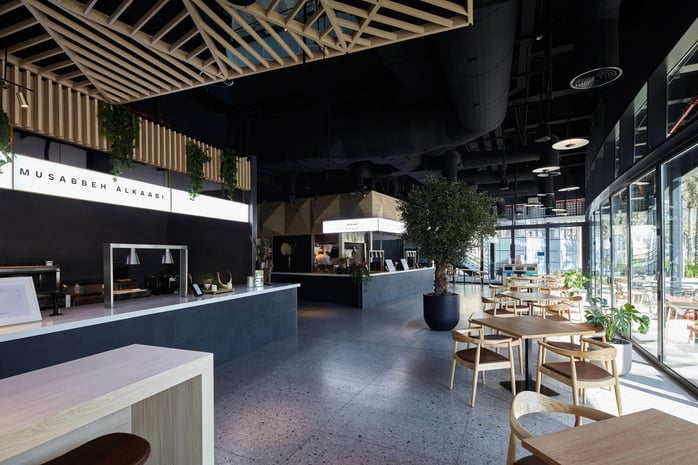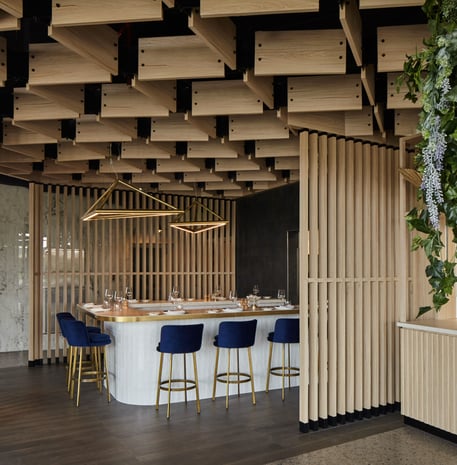 As a global first, the main focus of the Rising Flavours Foodhall is to highlight, internationally, the range and creativity of the region's vibrant and ever-evolving food scene. It serves as a celebration of the incredible flavours and talent that have been born from and nurtured within the GCC region. There is a focus on creating opportunities for young entrepreneurs and those invested in the region, as well as featuring celebrity chefs – both regional and global.
Spread across two floors, the space had multiple resident 'pods' changings periodically, an upscale restaurant, a bar lounge, & a mezze terrace. Art by local artists adorn the walls, & monthly jalsat (traditional Khaleeji music performances) were scheduled to ensure the celebration of the regions' talent does not end at just the food.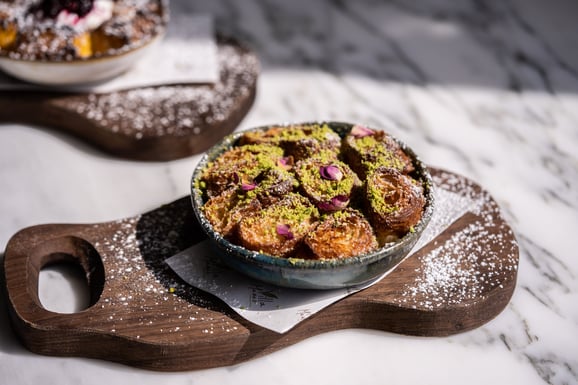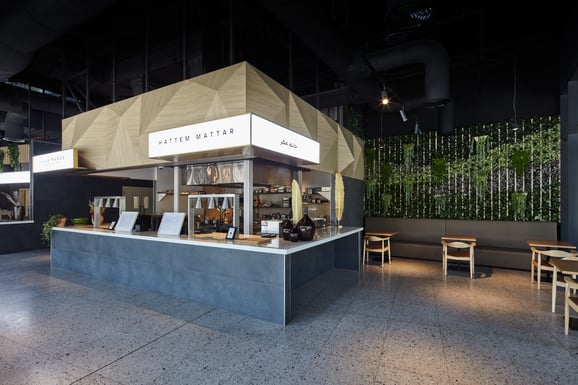 TGP Services:
- Branding
- Concept Development
- Interior Design
- Chef Curation