JANUARY 2022: Award-winning global hospitality agency, TGP International, today announced their ambitious global expansion plans for their new food hall concept, Alkebulan. With an initial focus on culinary hotspots, London and New York, Alkebulan, guarantees to offer potential new investors an unrivalled opportunity to be part of this exciting new brand.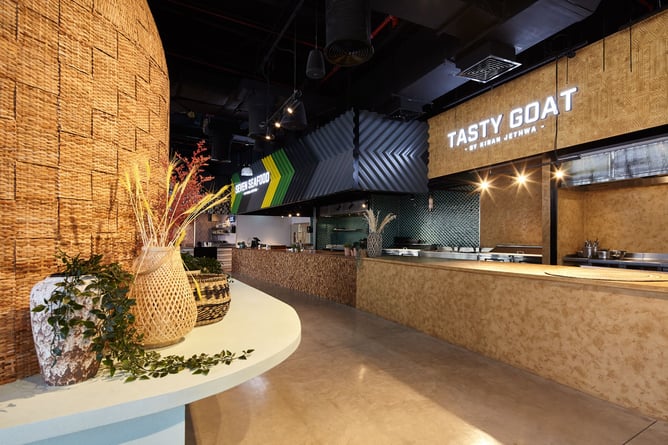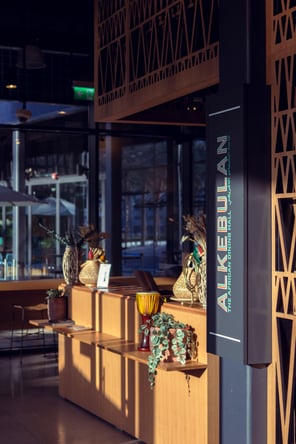 Curated by former opera singer-turned-chef restauranteur, Alexander Smalls, and officially launched in collaboration with TGP International at EXPO 2020 Dubai earlier this year, Alkebulan is a celebration of African cuisine, art and music. The first-of-its-kind food hall, features ten chef-led concepts from across the African continent, allowing diners to savour a delicious odyssey of flavours and experiences, from gourmet dishes and street bites to fusion fare, all in one destination.

Dubbed as 'the last untapped cuisine' the demand for African cuisine on the rise and Alkebulan's entry into the market is seamlessly timed to deliver a singular and novel dining solution, offering a host of African-inspired culinary and cultural experiences. The concept orbits around setting the table for Africa's next generation of creators. Not just in the kitchen but on the stage, in the community, and the forefront of the most important social movements. Alkebulan serves as a catalyst for cultural progression in every form, inspiring diverse culinary voices. Part of the food hall's larger mission is to provide new platforms for African chefs, who are wildly underrepresented in the industry, and create opportunities to help them thrive.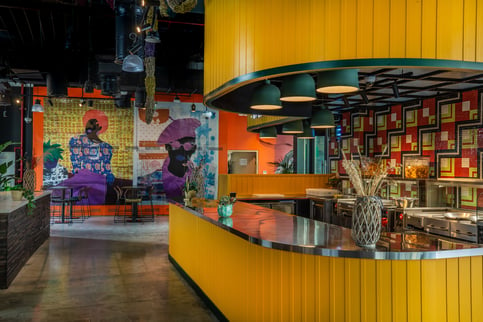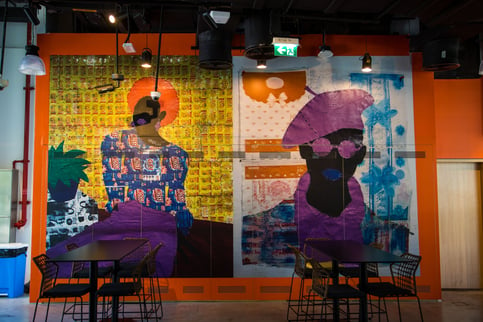 With the demand for food halls across the world rising, owing to its lower rent model, among other cost-efficient benefits, food halls experienced a pre-covid boom and were largely able to sustain operations during the pandemic. Post-pandemic, the food hall model remains an attractive option as more restaurant brands tap into the vast potential to offer a new dynamic culinary experience, penned as the "ultimate champion of choice". The projected growth opportunities for food-to-go prepared at food halls are set to reach a value of £22.6bn by 2024, a 47.7% increase from 2021.

These changes in food culture alongside an increasing demand for unique dining concepts presents a gap in the market perfectly suited for Alkebulan. As the world's first African dining hall, Alkebulan offers a unique take on the food hall model by offering an immersive cultural experience for customers, showcasing local art, live music and retail uniquely sourced from the worlds 'Mother Continent'.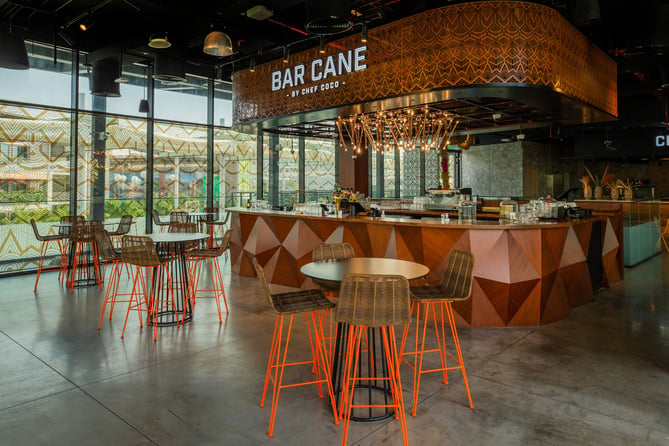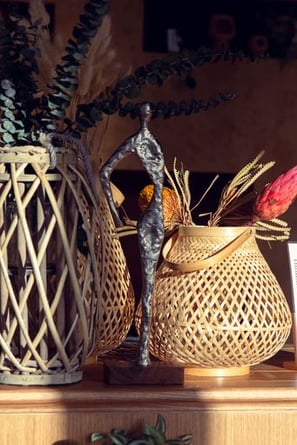 Speaking on the expansion plans, Chef Alexander Smalls, Award Winning Chef and Creator of Alkebulan, said: "Despite its rich culinary heritage, African cuisine has been overlooked and underestimated for many years. With Alkebulan, we look forward to bringing its diverse and spectacular culinary palates to the forefront by introducing a unique dining concept to two of the world's most thriving food destinations. We aim to not only deliver a taste of Africa but offer a one stop destination that becomes a boiling pot of the various African cultures at the core of its 54 counties and offer opportunities to young culinary entrepreneurs from under privileged backgrounds. We want to provide them space in the food halls to start their own businesses as part of an incubator program, providing support through coaching and mentoring as well as financially."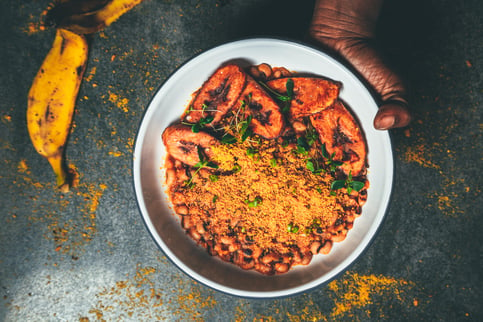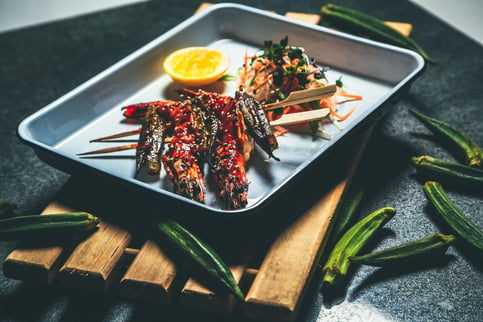 Simon Wright, Founder and Chairman at TGP International, added: "Due to our vast experience within the hospitality sector, we see the huge potential for African cuisine and are immensely proud to pave the way with the 'World's First African Dining Hall'. With the concept performing so well in Dubai, it is evident that Alkebulan offers an incredible investment opportunity with unsurpassed potential. We see London and New York as the perfect markets to expand, putting Alkebulan on the map as a globally renowned destination for African cuisine. This is not just a dining destination but a community project that supports upcoming African talent and provides a platform for Africa's next generation of creators. Not just in the kitchen."
---
Read more about Alkebulan - The African Dining Hall:
The New York Times:
"Alexander Smalls Plans a Food Hall for Harlem. But First, Dubai" by Florence Fabricant
Forbes:
"Harlem And London Are Getting A Brand New African Food Hall, Alkebulan" by Melissa Kravitz Hoeffner
Eater:
"A New, Ambitious African Food Hall by a James Beard Award-Winning Chef Is Headed to Harlem" by Emma Orlow
Daily Beast: "Meet Alexander Smalls the Celebrity Chef Championing African Cuisine at Alkebulan" by Dominique Jackson
---
About TGP International
Formed in 2002, TGP International is an award-winning global agency for the hospitality and retail market dedicated to providing straightforward solutions for an ever-evolving industry, with 5 offices in the UK, USA and across the GCC.
Drawing upon the team's vast experience and skill base, TGP offers advisory services, concept development, interior design, franchising & licensing and asset management. With a dedicated award-winning inhouse design studio, TGP brings a unique multidisciplined approach to hospitality, creating world-class consumer experiences through the teams expertise, innovation and passion. Offering a huge array of franchising and licensing opportunities from fast casual through to upscale restaurants and Michelin-starred chefs, TGP represents a large portfolio of award-winning restaurant brands and Chefs ready to expand internationally.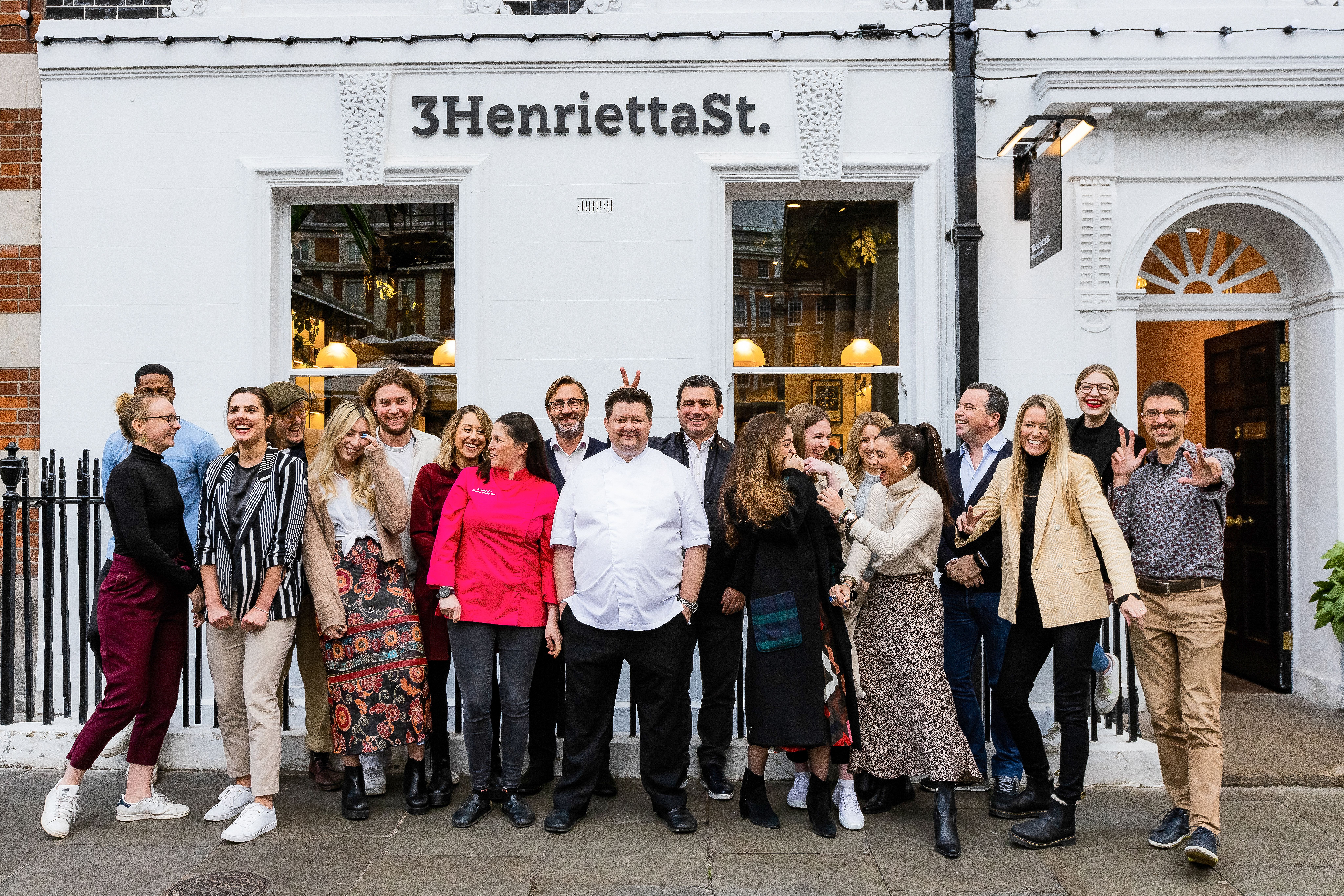 About Simon Wright, Founder & Chairman
Simon has an award-winning hospitality career spanning over 35 years, working across Europe, USA and GCC. Since forming TGP in 2002 Simon has established a reputation as an operational and commercial expert within the industry. Consequently, he has cultivated relationships with the world's leading chefs and F&B brands. His latest venture is Game Changers Investments, formed in 2020, a special vehicle developed to create opportunities for talented individual brands post Covid-19, creating value from a changing restaurant property market.
About Alexander Smalls
Alexander Smalls, James-Beard-Award-winning chef, author, and raconteur, as well as a world-renowned opera singer and the winner of both a Grammy and a Tony Award.
He is the visionary co-owner of renowned restaurants The Cecil and Minton's. Critically acclaimed and located in the heart of historic Harlem, Minton's—the birthplace of BeBop in the 1930s—harkened back to the Jazz Age, evoking a sexy supper club, with live music and serving Low Country cuisine inspired by Smalls' childhood. His award-winning restaurant The Cecil was NYC's first Afro-Asian-American restaurant and was named "Best New Restaurant in America" by Esquire in 2014.
A 2019 recipient of a James Beard Award for his cookbook, Between Harlem and Heaven, Alexander was recently bestowed the Creative Spirit Award from the Black Alumni of Pratt by the inimitable Ms. Cicely Tyson. His latest book, Meals, Music, and Muses: Recipes from My African American Kitchen (2020), a tribute to his South Carolina heritage and the music that inspired him, received immediate attention and praise, with appearances in both the New York Times and Food & Wine. Along with these other widely acclaimed books, Smalls has also published a memoir and cookbook, Grace the Table, which features recipes from his upbringing with Southern Revival cuisine.
In 2021 Smalls signed a contract for his first children's book, soon to be published by Denene Millner Books, an imprint of Simon & Schuster. Over the past three decades, the chef and restaurateur has travelled the world studying the cooking techniques and foodways of the African diaspora.