Having recently shared the news of our win at the Urban Design & Architecture Design Awards for Alkebulan the African Dining Hall, we sat down and spoke to our Interior Designer – Florentina Tsakiri.
Please give us a brief bio of yourself and your design background.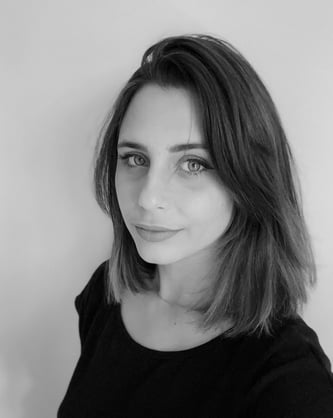 "I'm Florentina Tsakiri, I graduated as an architect in Greece and I'm holding a Master's in Architectural Design from the University of Sheffield.

From a young age, I participated and received honourable mentions in architectural competitions and worked with award-winning architectural studios. Having a strong interest in interior design my focus is to create places where functionality and atmosphere are organic attributes and contribute towards holistic customer experiences."

Why did you choose to become a designer/artist?
"It feels more like it chose me, rather than the other way round! I consider myself a creative person and my passion lies in combining this characteristic with a strong inclination to designing and improving the spaces that people live and evolve."
Tell us more about TGP, your job profile, and what you do.
"I am a member of a talented design team at TGP International, based in London and I work as an Assistant Interior Designer. I work alongside Interior Designers to deliver high quality designs, from small takeaway shops to entire foodhalls."
What does "design" mean to you?
"It is a smart balance between form and function, art and technology. It is a tool for spatial problem solving and a recipe for creating a space, object or image that serves its purpose and also elevates the experience with it."
What's your favourite kind of design and why?
"Architectural design always speaks to me and helps me make sense any problem that I have to tackle. It's a holistic approach and responds not only to questions like how, where or what something should be, but also why, for who and what is its impact on society."
To you, what makes a "good" design?
"It would have to be the one that serves the brief accurately and is also aesthetically and functionally pleasing. A good design stimulates and amazes by its simplicity in expression, and its complexity in function."
Describe your design style and its main characteristics.
"As a young designer I don't believe I have an established design style yet. My drive is to design spaces that serve the needs of the site, the people, the environment, the client and have clear idea of the legacy they hold."
Tell us about your design process.
"We begin by setting up and validating the brief and all the relevant stakeholders. We then proceed with the concept design, which in my opinion is the most important. Once we have a strong idea and a clear understanding of all the parameters that form the brief, we then tackle all the different attributes of the project as a holistic approach and also individually. I would call this an organic process where one element can change the overall design and vice versa. Anything we create needs to respond to the initial brief and therefore, we always go back and confirm that our design is responding accurately to all the requests."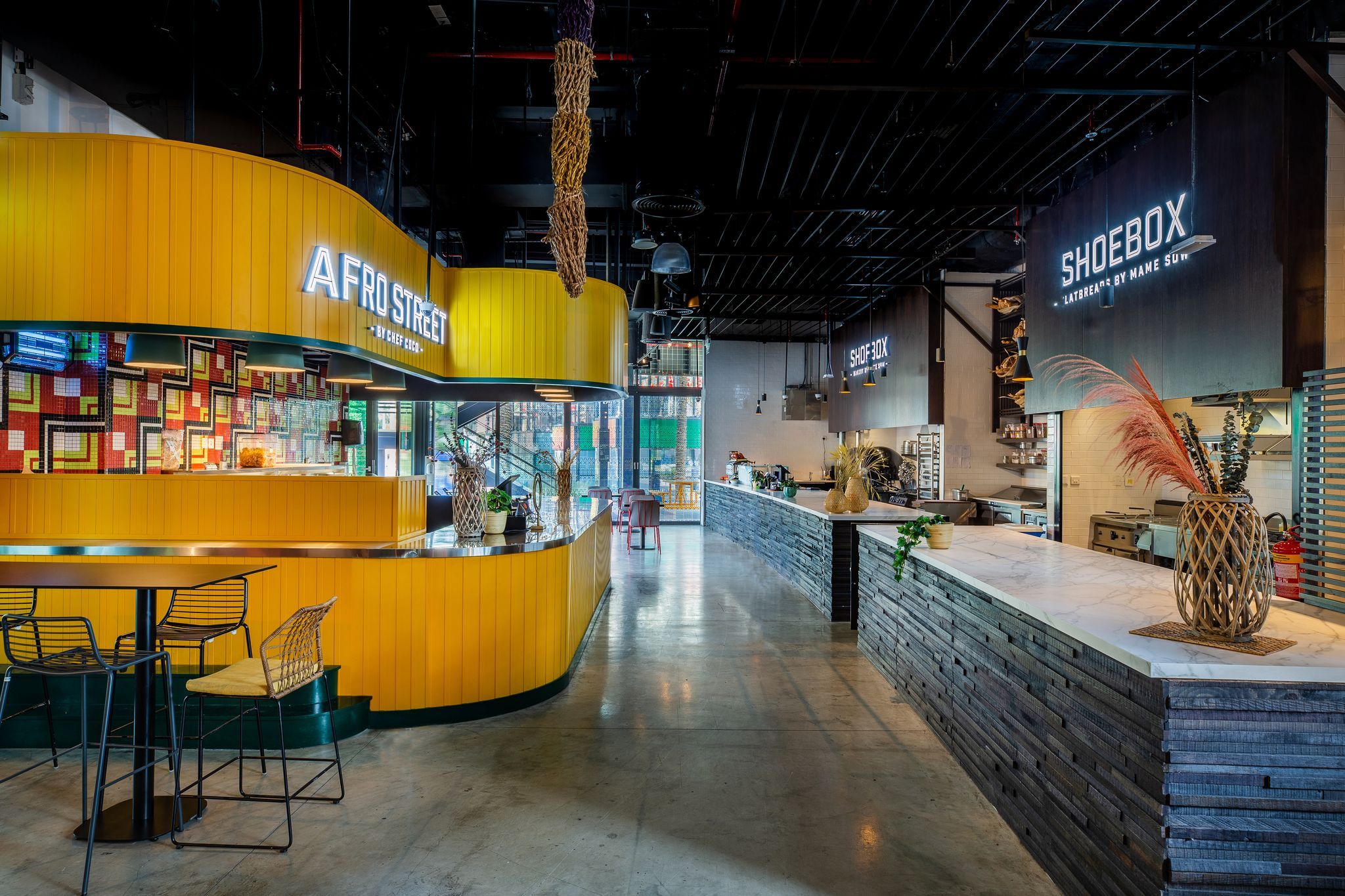 Congratulations! As the winner of the Urban Design & Architecture Design Awards, what does it mean to you and the TGP team to receive this award distinction?
"Firstly, it is a great honour to be able to promote the rich and diverse food and artistic culture of Africa and we are very proud to share with the world our design. As a team we are thrilled and thankful for the amazing distinction and we are looking forward to what is yet to come."
Can you explain a bit about the winning work you entered into the Urban Design & Architecture Design Awards, and why you chose to enter these projects?
"Alkebulan is a unique project located in Dubai EXPO 2020 and is the first African Dining Hall in the world. It extends on two floors with 11 offers, it has been a great success and an exclusive experience for people from all around the world.
We believe that this success is centred around the representation of not only the culinary African voices, but also the community and the creation of new opportunities for chefs, artists and musicians to share their talent with the world."
What was the biggest challenge with these projects?
"I believe there were two challenges that we had to resolve, one being the very tight deadline that we had to face and the second being the assurance of representing an entire continent in one space. We worked with amazing people that taught us a lot about the diversity of the different cultures and the history of the people of diaspora and that reflects on our design."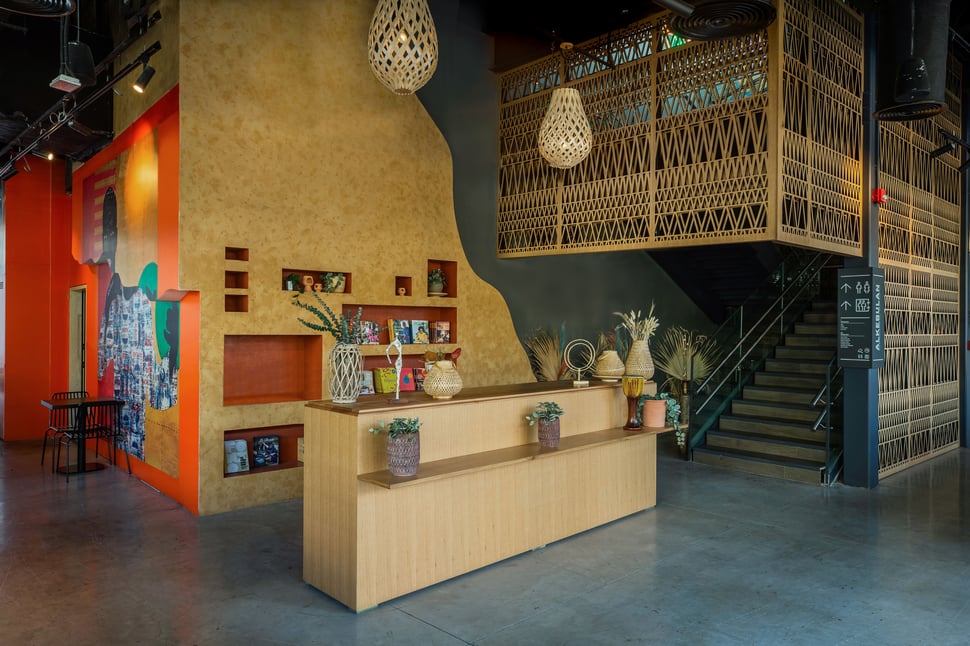 How has winning an Award developed your practice/career?
"It is an opportunity to step back and celebrate this amazing achievement, but also continue to explore, test and share our designs with the world and within the design community as well. I have faith in our team and I am very optimistic that we can achieve even more, as we are always pushing the boundaries and strive for the best."
Where do you see the evolution of the design industry going over the next 5-10 years?
"With all the advancements in technology and the importance of sustainability and inclusivity, I believe that the design industry will rely on these innovations and become even more conscious about the impacts on the environment. I speculate that these elements will only result in a new era of design that will revolutionise how we live our lives."
If you were a student entering this industry or an aspiring Urban Design & Architecture Design Awards submitter, what advice would you give them?
"Never stop exploring and questioning what is already established."
Tell us something you have never told anyone else.
"It's a secret!"
Who has inspired you in your life and why?
"My father has been a huge role model for me. His flare and passion for design even if in technical terms he is not a designer, has shown me that it doesn't matter what title you hold, design comes from within and I admire and aspire to always find inspiration, just like him."
What is your key to success? Any parting words of wisdom?
"Quoting Picasso: 'Inspiration exists, but it has to find you working'."
Do you have anything else you would like to add to the interview?
"A massive thank you to the people I love that supported me throughout this time."