It started years ago, as far as 1930, and of course it was in New York that the first supermarket opened its doors. The future of shopping, cooking and consuming changed forever as food and retail combined to offer more than just a trip to the local grocers - it offered an experience, and one that was unheard of before.
But the experience that Food Retail provides hasn't upgraded significantly almost 100 years later. While food retail itself has spread across the globe, with numerous brands undertaking the challenge to deliver supplies for the daily dinner, the shopping environment has remained similar for decades. Due to landlording and location challenges, as well as unwillingness to invest profits back into the customer, food retail over the last twenty years had almost become stagnant.
Then a new challenge came - the digital revolution. Customers were now able to access a larger array of services, shop the competition, even if it's not local, review, research and demand more choice. In a way it is the disruption of digital that made food retail reinvent itself.
As we look into the future of Food Retail, we can tell it will be bold, personal, creative and connecting. Could it be that through the medium of food and retail, combined in one grandeur experience, people will be able to take a break from the highly digital world we now inhabit?
1. Personalisation and Luxury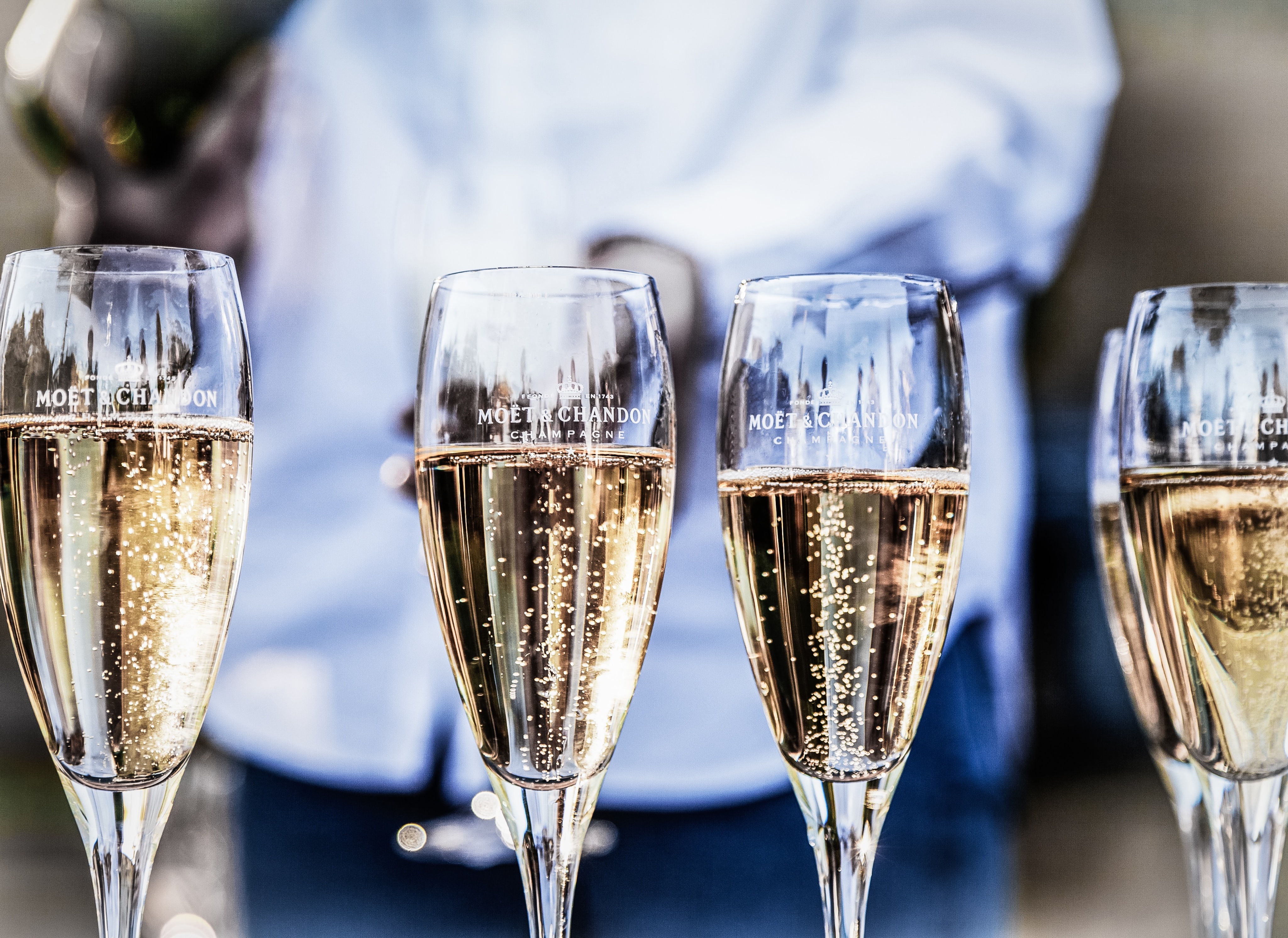 Not so long ago, the accessibility of high-end personalised services was directly tied to having a reasonable amount of disposable income. In recent years however, we've seen trends shift and the desire to access highly-personalised experiences is apparent across all levels of society.
Food Retail has also been involved, with customers now being able to create personalised boxes, which are shipped directly to their homes, packed full of premium ingredients. In the hospitality sector more and more restaurants opt for simpler menus, with high-quality ingredients, fine dining experiences, premium ticketed dining events and entertainment included in the price.
According to Nicola Beskine, Brand Development Director at TGP International: "Food Retailers are now turning to hospitality who are experts in service and preservation, to influence the creation of a new environment. Retail wants to be trendy, to partner with fashion, lifestyle and beauty as a way for brands to be consumed in new ways. Today food is more fashionable than fashion."
"The luxury market is driving the trends. The ability to create customised products and experiences, to create a destination that the consumers want to visit in the physical environment, is what the trends have been shifting to. The future of Food Retail is in constant innovation."
2. Creating an Experience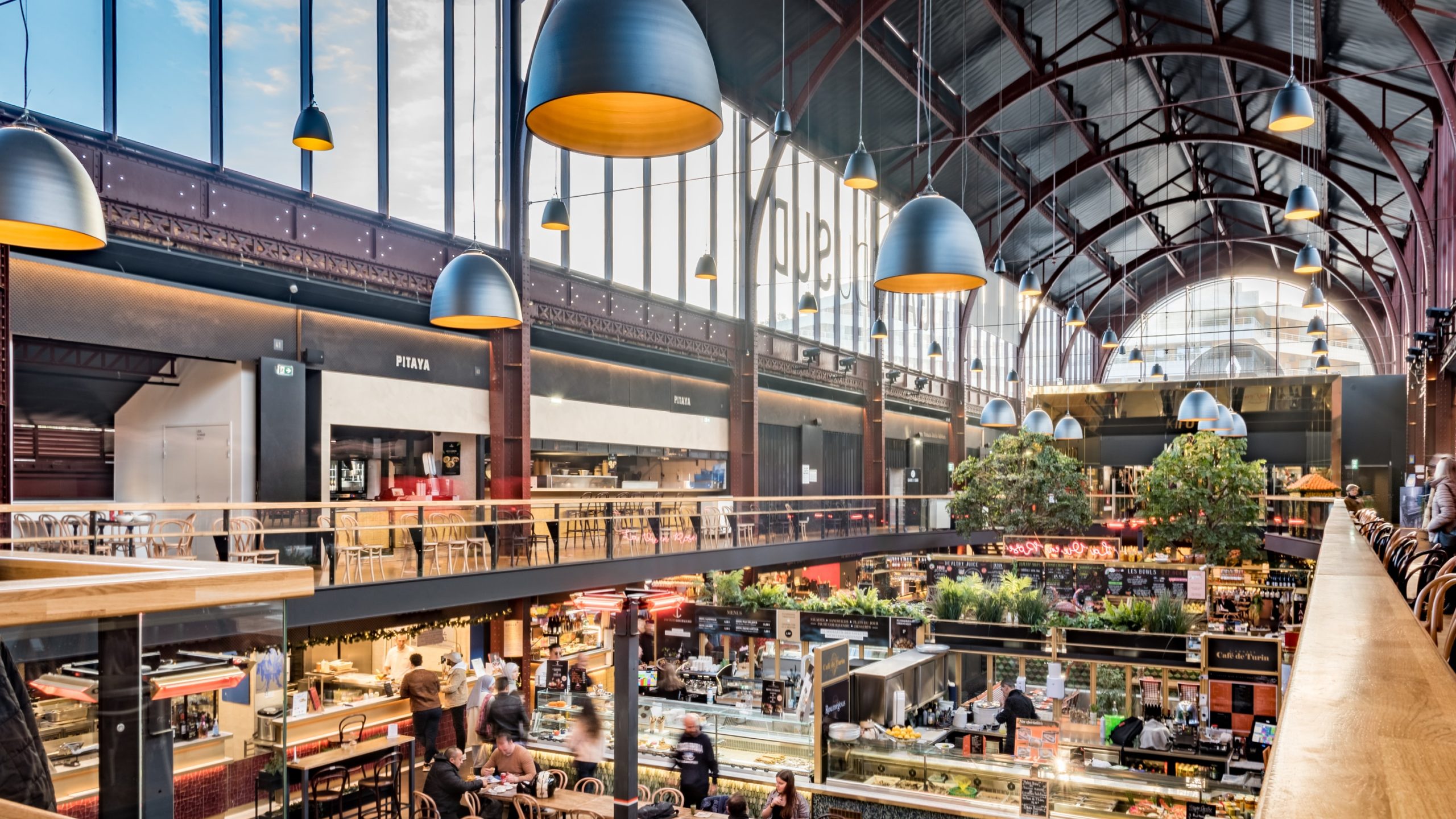 Today's consumer is surrounded by choices, styles and offers. To differentiate in this crowded world, food retailers need to offer that little bit more. The everyday shopping trip should become a shopping experience. The Food Retailers of the future will create an environment in which the customer comes to enrich their daily life, learn about the food and experience it through educational tastings, inspirational cooking classes or even through a fantastic meal, the recipe of which they can take home.
And why stop just there, why not go bolder? Conscious architecture design, which begins with planning the dining experience, modelling the shopping stores around it, and encompassing that little extra - fun, art, technology and education. With cinemas, climbing walls, art galleries and latest tech gadget demos, that the customers can engage with right in the store, as they take a break.
A perfect example is Beijing's SKP-S which is currently the most groundbreaking, innovative and popular shopping mall in the world. Blurring the lines between architecture, design, the arts and technology, it is the closest we get to an otherworldly, futuristic experience. With Key brands offering flagship experiences, the most important, profit-generating pillar of the mall is not forgotten. But the design by spectacle retailer, topped with experiential retail has succeeded in creating a destination like no other.
3. Offering Expertise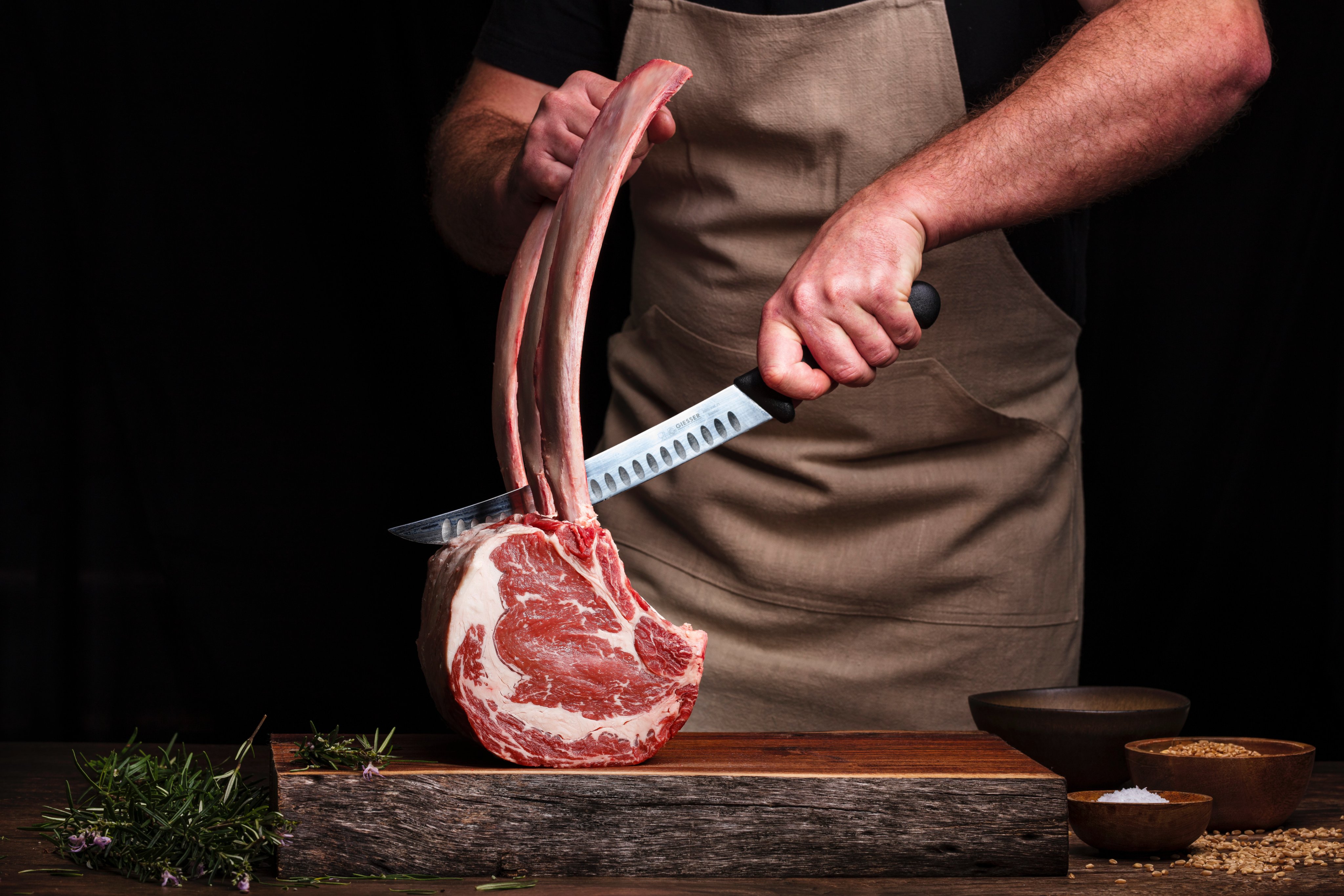 To compete with the digital landscape, modern Food Retail needs to offer services, which cannot be experienced online or at home. It needs to bring the people into the venues.
This means that Food Retailers of the future need to be focusing on providing The Ultimate Service - at any instance. Nicola Beskine says:
"Personal concierge services are becoming more popular across hospitality, retail and leisure. This is an offer that customers can't get at home. They can receive advice, face-to-face consultations where needed, and most importantly - somebody who knows them and their preferences.
Consider the example of the Apple stores - they offer the premium service point of speaking to an expert. This can be easily transferred into the hospitality frame. Employing Sommeliers or Expert Butchers to cut meat in front of the guest. It'll all be about professionalism and niche services that the consumer can't obtain online."
4. The Future of Social Gatherings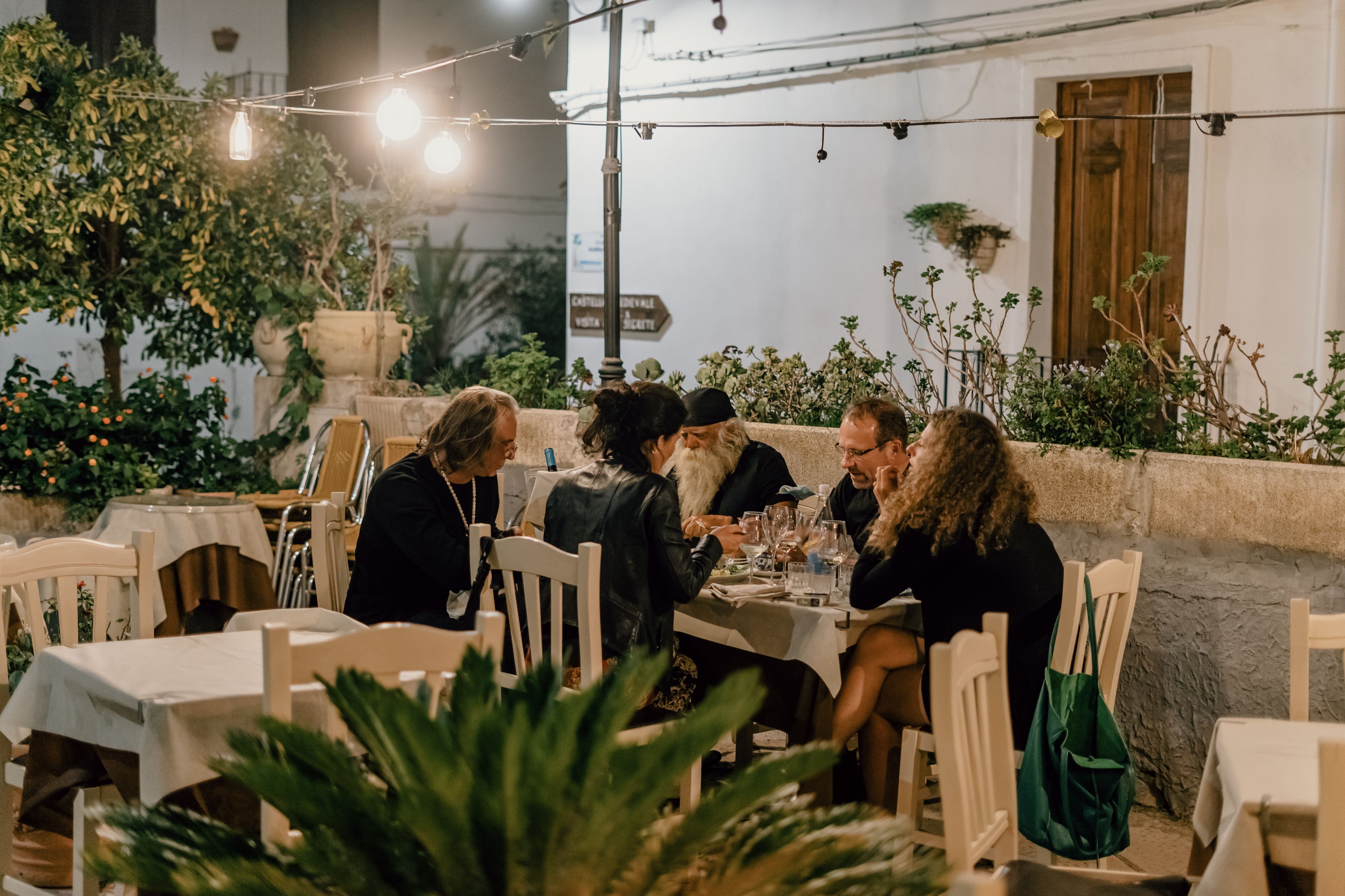 Not so long ago, a quintessential part of a social interaction was the shopping experience. Refer back to popular culture and classic movies & television such as Pretty Woman, Clueless or Sex and the City for a quick summary of just how mainstream the visit to the shopping mall was. "Going shopping" was a leisure activity, and the shopping centre - an important place for social gatherings.
Years later trends have shifted - people still visit the mall for socialising and interactions with their friends and family, but they're more likely to be found at the barista coffee shops, celebrity chef restaurants or fresh juice bars.
"When we think of today's retail experience, F&B is the ultimate attraction for whichever audience we are going for." says Gabriel Murray, Creative Director at TGP International.
"F&B is a massive footfall generator, a social gatherings generator even, for the retail space, especially in the US but this trend is now appearing more and more into the UK and South & East Asia. Food Retail and hospitality will be leaders in creating the future of social spaces."
Nicola Beskine adds: "The traditional approach of master planning a restaurant or a food court is gone. Stats predict that it is the experience taking point - over 50% of the retail zones in large shopping centres will be taken by experiences. Gardens, farms, climbing zones. Then food retail comes into the future picture as well - we are expecting that restaurants will take over 30% of retail space in the next 5-10 years."
5. Digital vs Personal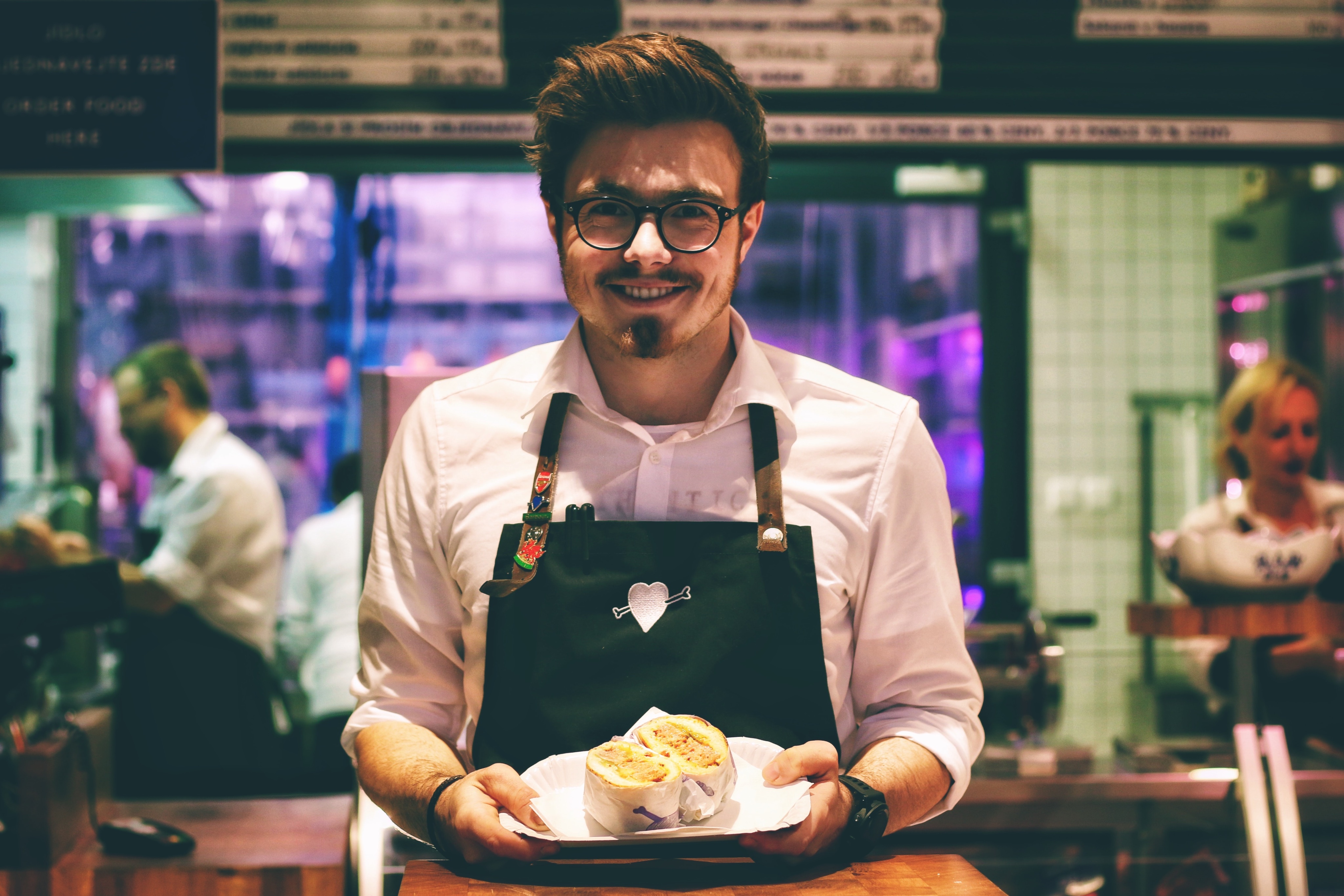 Discussions about the future of just about any industry would not be impossible without considering the groundbreaking impacts of digitalisation and the use of artificial intelligence (AI). AI is considered to be the defining part of the future of food retail, especially when it comes to customer experience. The impact it is having on designing the customer journey and personalised experience has been observed closely by industry professionals in the last year, and for the shoppers, things like self-check out and cashless payments are now the norm, rather than a novelty.
Still, an aspect that cannot be overlooked is that, while AI and digitalisation upgrade and evolve the shopping experience, consumers are still expecting a human factor, and meaningful interactions. It is important that brands remember to find the balance between technology and humanity.
Gabriel Murray says: "Of course, in the last few years we've seen the rise of digital, but this doesn't mean Food Retail should be giving up on the physical, human experiences. Physical needs to propagate and become more relevant to future generations. It is completely possible that we'll see more of our futures in the physical domain. As much as consumers love digital innovation the human experience acts as a social glue and elevates every buying journey."
6. The Rise of Independents
Walk around any city or town in the post-covid 2021-2022 period and one thing will become painfully obvious - how many of the little, independent restaurants, bars and cafes could not survive the insecurities of repetitive lockdowns.
Undoubtedly, the biggest winners were the traditionally bigger players - chains adapted fast to the new world, having the material resources and systems already in place. For smaller independents, turning around was a challenge.
But whilst the pandemic benefited known, large retailers and brands, it also brought forward issues like sustainability and environmentally friendly approaches. It is these issues that are paving the path for the return of independent businesses. Once the consumer is free to move around the city and choose again, without restrictions on delivery time and prices, it is independent venues that are winning again, with values such as local sourcing, healthfulness and technology/process innovations.
7. Logistics and Operations at Fast Forward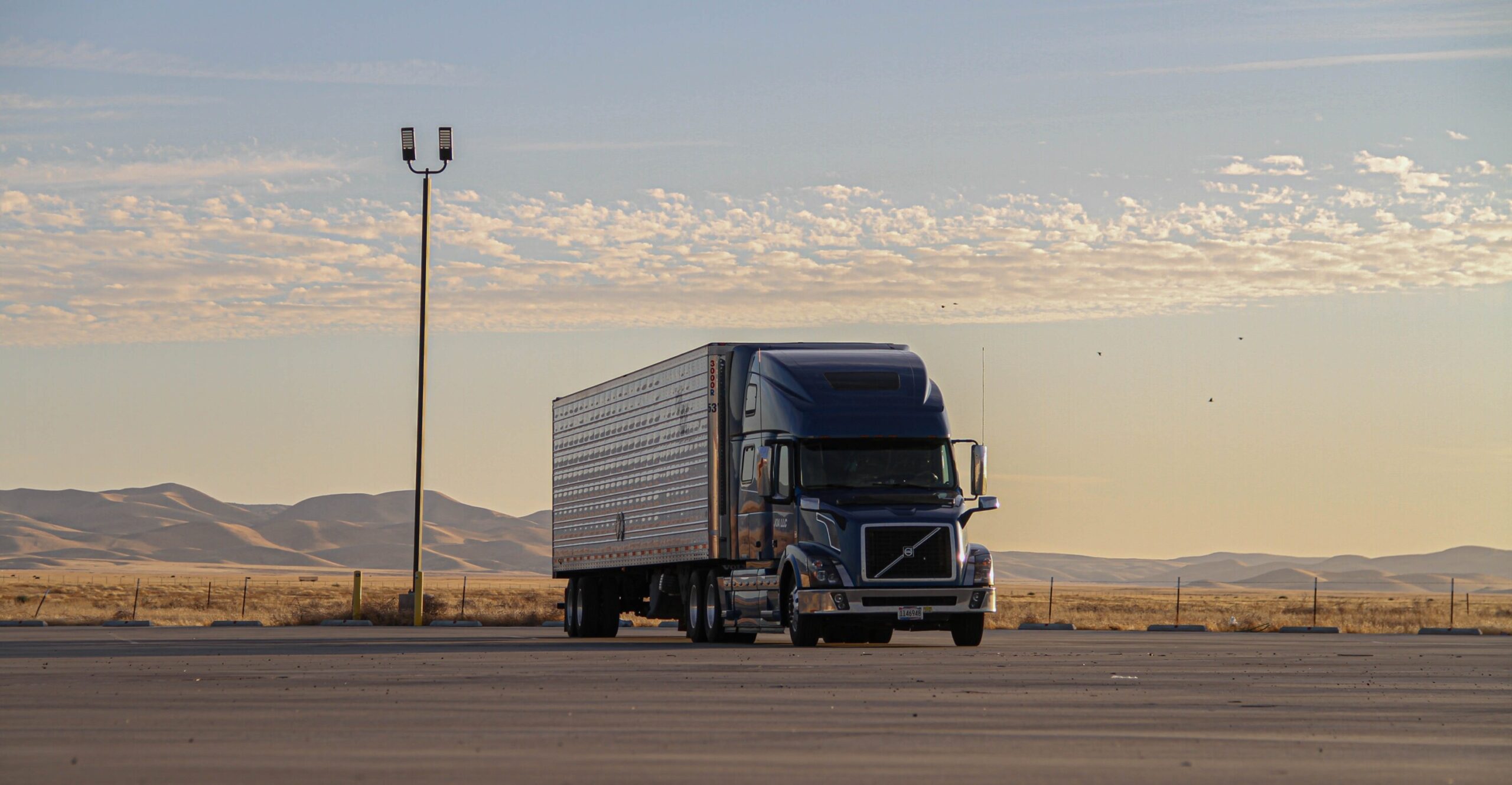 Fresh produce and the wide availability of stock is a key selling point for any food retailer. However, the operational costs and logistics involved in this process are becoming more and more demanding, as consumers widely adopt shopping from the comfort of their home.
Nichola Beskine says: "Due to the globalisation of food trends, the Future of Food Retail will inevitably be entwined with the use of global supply chains and logistics, supported by a huge infrastructure."
It's somewhat of a puzzle - there is a rising consumer demand for local, niche and artisanal products, which are sustainably sourced. But the regular shopper is now also used to easily finding ingredients that come from the other side of the world. In the future, retailers would have to focus on demanding clarity and quality at every step of the supply chain, in order to satisfy both the physical and moral demands of the modern customer.
8. Sustainability on Every Level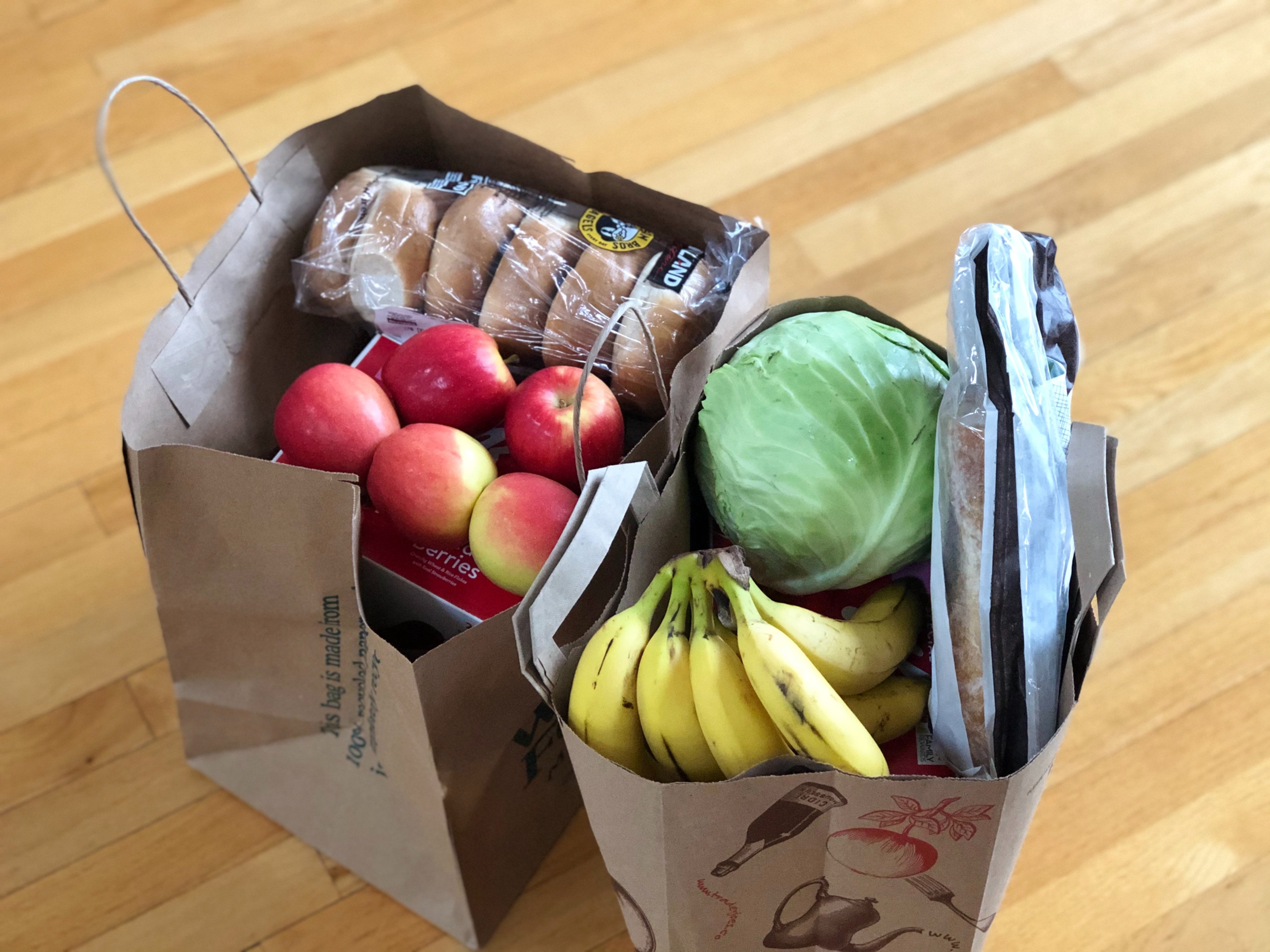 The talk of sustainability is one that cannot be dismissed on any level of future planning. The concept is a key part of, essentially, every industry that aims to develop and survive in the future.

In the last decade shoppers have switched from learning how to recycle, to demanding clear proof of action in accompaniment to the corporate values used in marketing. Not just the food brands, but food retailers, suppliers and any link in the chain is expected to demonstrate clear commitment to environmental and community values.

Nichola Beskine predicts:"In the future, food retail will be focused on high-quality products, and local-based food and offerings that can be delivered within 2 hours. Through the use of hyperlocal demographical data, retailers will be able to provide products which the locals want and minimise the shelf and storage space. Food retailers know that local is the strongest market."
9. The Post-Covid World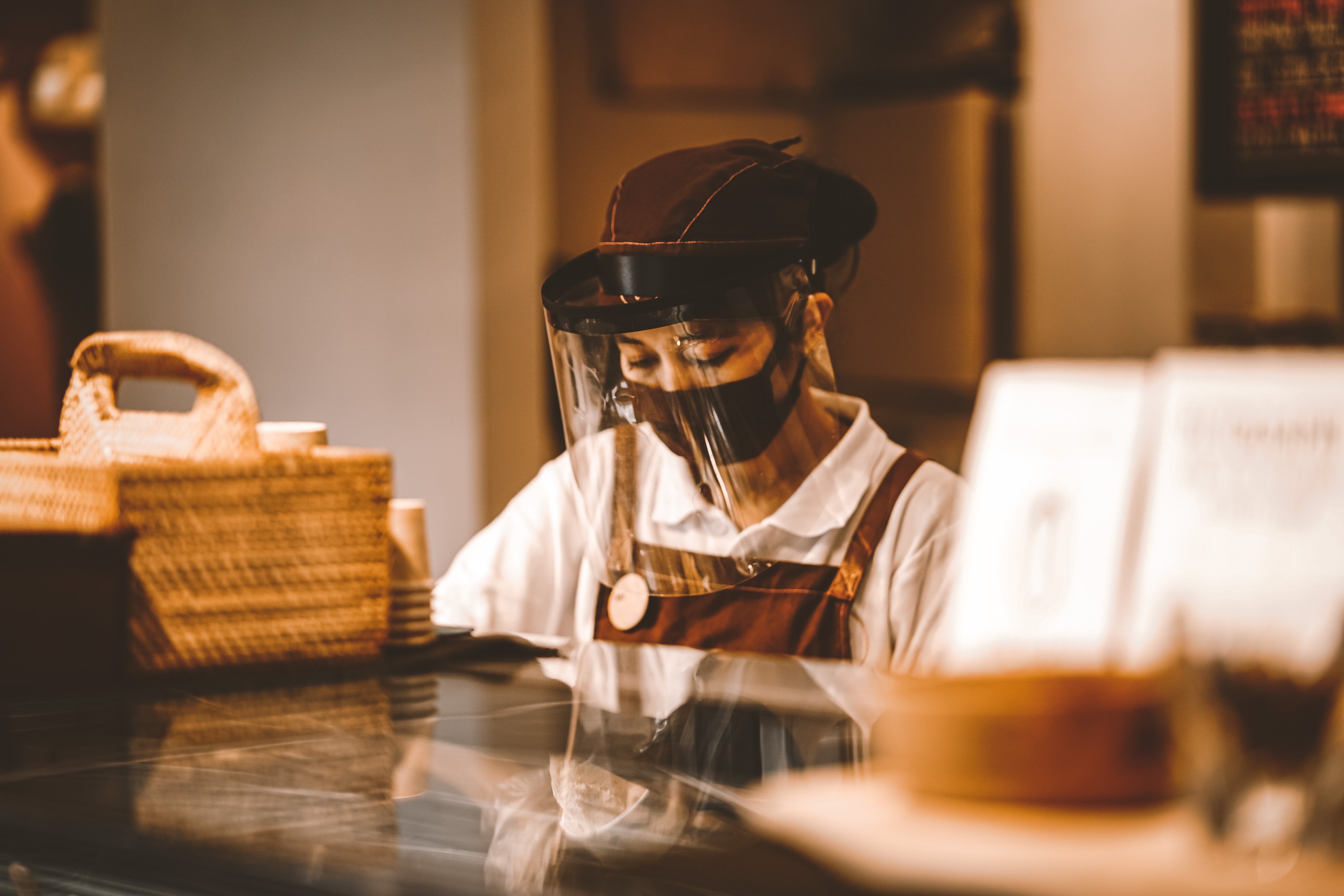 There were many predictions about how Covid-19 will shape the future of Food Retail. Some experts saw everything going fully digital, others predicted the collapse of normal shopping and the end of hospitality. Some of the theories had hope in a future based on home deliveries, and many thought that people will never again feel comfortable to use restaurant-supplied plates and cutlery.
Fortunately, none of these predictions have come true. The expected harsh impact just didn't materialise and by the end of April 2021 we clearly saw how much consumers were craving the "normal". Since the reopening of hospitality and shopping centres, everyone has been wanting to go out, eat out, socialise and shop. Restaurants were overbooked for weeks ahead and queues for popular high street stores were trailing around the corner.
Nichola Beskine says:"There are trends that will stay - food delivery to home has become more popular than it ever was. But the predictions that it will overtake the physical restaurant visit did not materialise.
Following the reopening we are noting that sales from delivery are reducing and people are choosing to spend their cash in restaurants again. The restaurant quality and service is still impossible to recreate in a home environment, for the average consumer. On the side of the food delivery services we are seeing changes however - customers now expect a concierge level of service with their food being delivered within 20 minutes. That's where restaurants will keep winning."
Gabriel Murray adds: "On a purely psychological level, interactivity is needed other than family. Most people need the social aspect. We need it at any level. Socialising with friends inspires ideas and development. From a business standpoint - socialisation means being able to be mobile in thoughts and ideas, in exchanges."
And whilst delivery kitchens had all the hype in 2020-2021, we are not expecting them to sustain the same level of fame without at least a small physical presence on the restaurant scene. Food trucks and food halls are undoubtedly staying but likely in collaboration with other venues and being able to offer some kind of a seated experience and a collection option.
For the ever-curious tastes of Millennials and Gen-Zs, the artisanal, fast-casual spinoff trucks and guest-kitchens are an instant draw, which is something many venues focused predominantly on serving beverages, should be paying attention to.
The Future of Food and Retail is promising. It is, first and foremost, focused on uniting the two mediums - shopping and food - into one substantial, creative and innovative experience that people are delighted to consume.
Of course, challenges around labour, supply chain disruptions and inflating prices of products as well as fuel will continue to impact the Food Retail industry in 2022. For large chains, sticking to fewer but more target-dedicated may be the way forward, putting a pause on the current fashion of expansion. The difficulties, however, are expected to fuel innovation and ultimately push the F&B industry forward.
Creating destinational retail, which amuses, surprises and attracts the shopper will be the requirement and mission for any supermarket, restaurant or venue. Though the world is turning digital, people are looking for more tailored, immersive and personalised experiences and the human factor is considered the ultimate luxury.