SUSTAINABILITY SERIES PART II: Introducing sustainability to the f&b world
Social Enterprises
In light of the recent global pandemic, ongoing social inequalities and the climate crisis, establishing social enterprises has become a trend in society. Social enterprises are a mix of a private business that exists to make money and a non-profit charity that exists to fulfil a social or environmental mission. By selling goods and services, social enterprises create employment and reinvest their profits back into their business or the local community. Therefore, a social enterprise is considered an agent of change that also has a significant role in community development.
In the past 5 years, the growth of social enterprises around the world has been remarkable. In the European Union, 1 out of 4 new enterprises set up every year is a social enterprise, while in Australia the number of this type of enterprise has grown by 37 percent over the last 5 years, constituting 2-3 percent of GDP. In the United Kingdom, there are over 100,000 social enterprises across the country contributing £60 billion to the economy and employing two million people.
The reason why this sector is growing is that it addresses a list of problems that every community is struggling with, such as:
Creating employment opportunities,

Empowering women and uplifting the marginalized,

Addressing social and financial exclusion,

Supporting local agriculture

Protecting the environment

Promoting education and literacy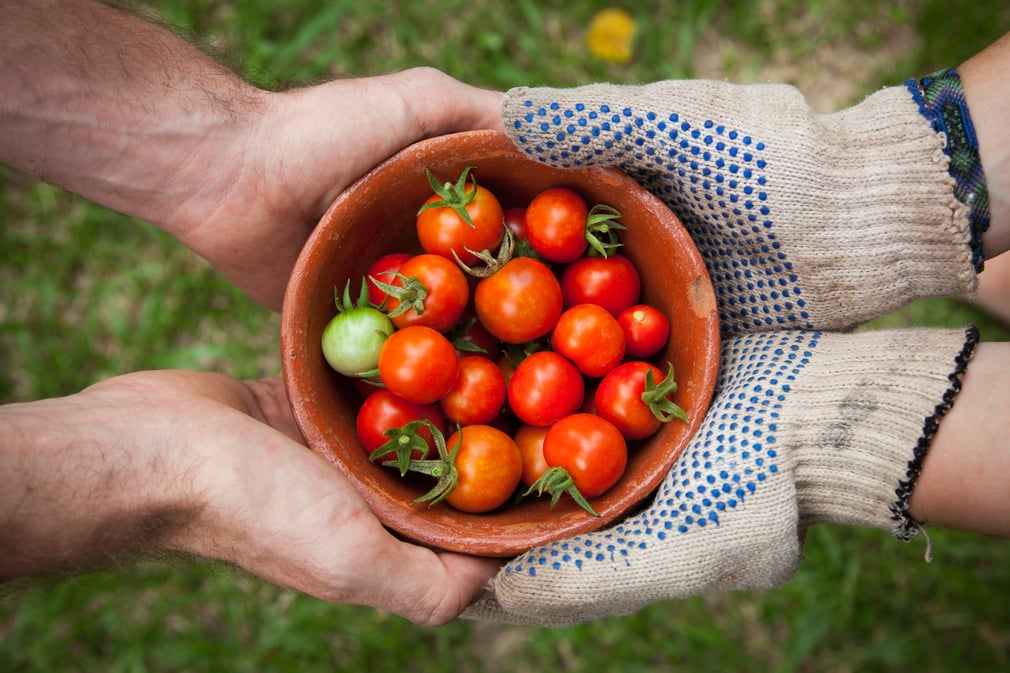 As seen, social enterprises spring from different motivations, however, the keenness for turning idealism into action is what unites its founders. It is simply because waiting for solutions from the governments is not considered good enough anymore. Secondly, there is a growing sense around the world that the old-fashioned model of profit-maximisation-oriented large companies is neither sustainable nor socially acceptable. Therefore, social enterprises have the potential to change entire industries, including the F&B sector.
What does this mean for the f&b industry?
The development of social enterprises in the F&B industry is inspiring a variety of approaches. From biodegradable packaging and ingredients coming directly from small-scale producers, to a craft beer brand on a mission to end water poverty, the goal of social ventures is to raise more social and environmental awareness around the food and drinks we consume by championing sustainable production practices and empowering local communities.
By the end of 2022, it is predicted that hospitality, travel and tourism will create 73 million new jobs. By offering high-quality, entry-level jobs to youth in developing countries, the F&B industry has the potential to empower a young, often marginalised group of people.
But social enterprises are not only of high importance for developing countries. There are multiple examples of social enterprises globally, including a hotel franchise that was created with the mission of creating employment for people with mental health issues and a growing number of businesses championing a circular economy with their eco-friendly production processes and carbon-neutral technologies.
Youth development through pre-employment training and on-the-job professional development is one of highest importance to the F&B industry. Companies incorporating such development plans youth development into their business models help attract and retain young people to the industry.
By investing in youth and sustainability, companies have the potential to:
Strengthen communities by supporting local suppliers and human rights,

Celebrate the cultures and diversity that thrive around us,

Promote sustainable living to have a positive influence on tomorrow.
Case Study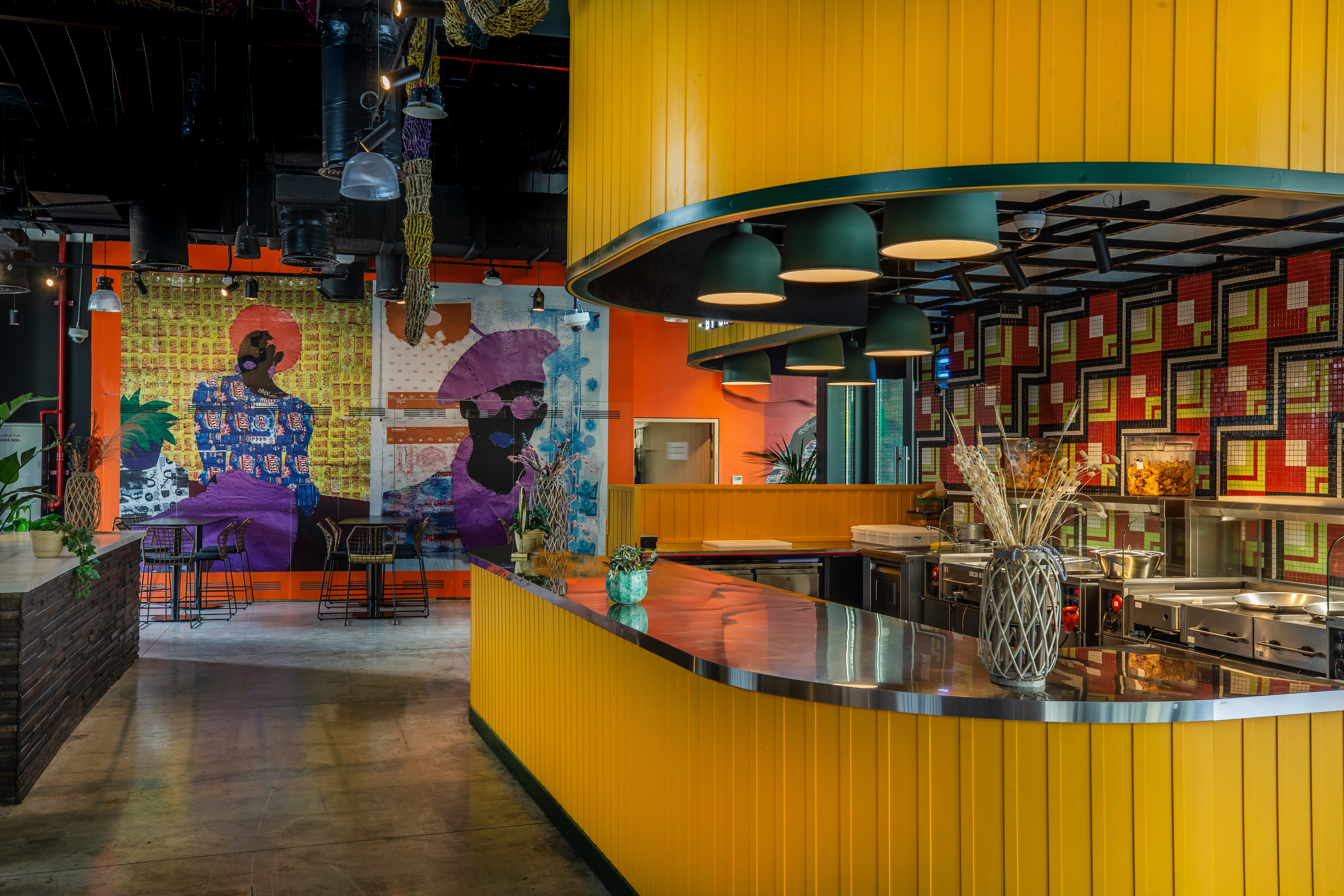 Alkebulan The African Food Hall
As well as remaining authentic to African cuisine and culture, Alkebulan is implementing social enterprise into its brand and ethos. Alkebulan will give back and support the African community by setting up the following socially responsible programs:
The Hospitality Training Program will aim to support chefs & concepts with African origin who are underrepresented in the industry, offering a cooking school program supported by the Alkebulan Ambassadors. This will create opportunities for chefs and entrepreneurs alike to thrive within the industry.
Scholarships will also be set up to support aspiring chefs, entrepreneurs, creatives, and young and up-and-coming talent who need funding to attend the world's best hospitality & culinary schools. Additionally, Alkebulan Incubator Hubs will support local entrepreneurs & concepts with branding, operating knowledge, mentorship, & training, to sustain their concepts & products. The latest way in which Alkebulan aims to give back to the community and industry is by developing a Farm Collective Co-Operative.
Alkebulan will partner with Farm Collectives & Co-operatives in Africa to support African suppliers and give them a world platform while still supporting the local African communities through the development of the Alkebulan retail range.
Conclusion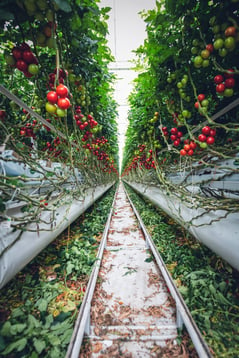 Overall, we can expect to see many exciting new and returning trends which will have a direct impact on the food, beverage and hospitality industries in 2022 and further into the future. TGP International are already witnessing the exciting goals of clients seeking to realise these new trends and harness the multitude of benefits on offer.
Formed in 2002, TGP International is dedicated to providing straightforward management solutions for the leisure and hospitality industry. At TGP International we are able to build on these trends to create world-class food and beverage destinations. From new experiences, unique cuisines sourced locally, health and wellness focussed ingredients and increasingly sustainable initiatives which make for world-class culinary destinations appealing to all generations.