TGP International is proud to share this piece from Eater New York, featuring our friend and partner, Alexandre Smalls.
Meet Alexander Smalls

Discover a true New York cultural icon, Alexander Smalls. This accomplished individual is not only a Grammy and Tony Award winner for his role in the cast recording of Porgy and Bess, but also an esteemed chef, restaurateur, and opera singer. Known for his legendary dinner parties, Smalls is a beloved figure of Black culture in the city and a true trailblazer.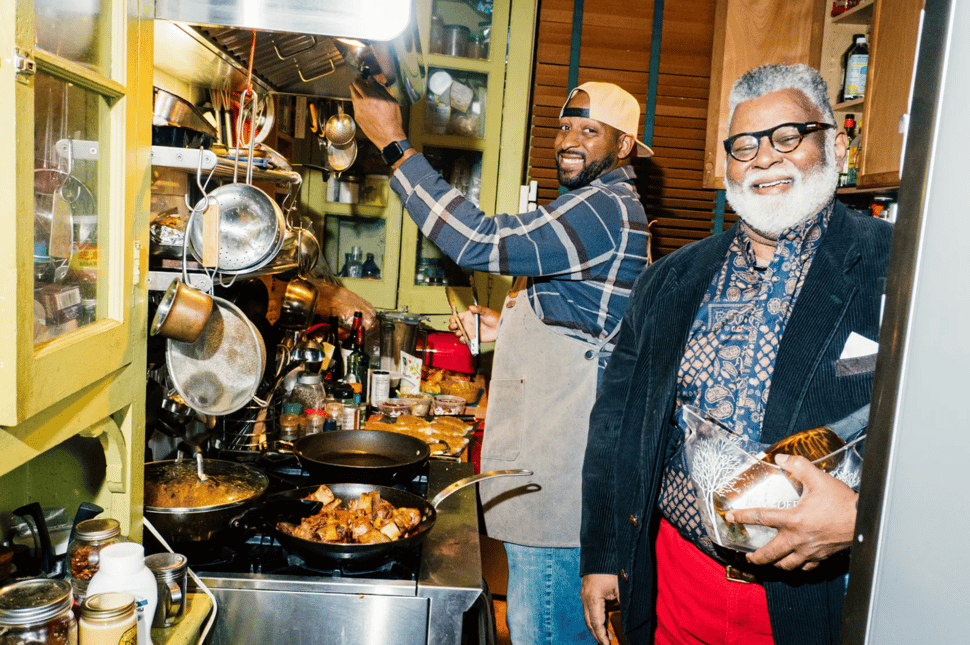 Immerse yourself in an unforgettable dining experience at Alexander Smalls's dinner party in Sugar Hill. More than just delicious cuisine, you may be treated to a meal cooked by Smalls himself, or a talented chef from his Black chef collective, offering mentorship and exposure for up-and-coming culinary talents.
Humble Beginnings
Smalls had very humble beginnings in his hometown of Spartanburg, South Carolina where he started hosting events as a child in. His talents and passions were nurtured by his supportive parents, who even built him a clubhouse in the backyard for his gatherings. In the 1970s, he made his way to New York, living in various neighbourhoods while continuing to host dinners and events. Now residing in his Harlem apartment, Smalls has turned it into a breathtaking museum-like space, showcasing artwork from the Black diaspora and photos of his encounters with Black Hollywood.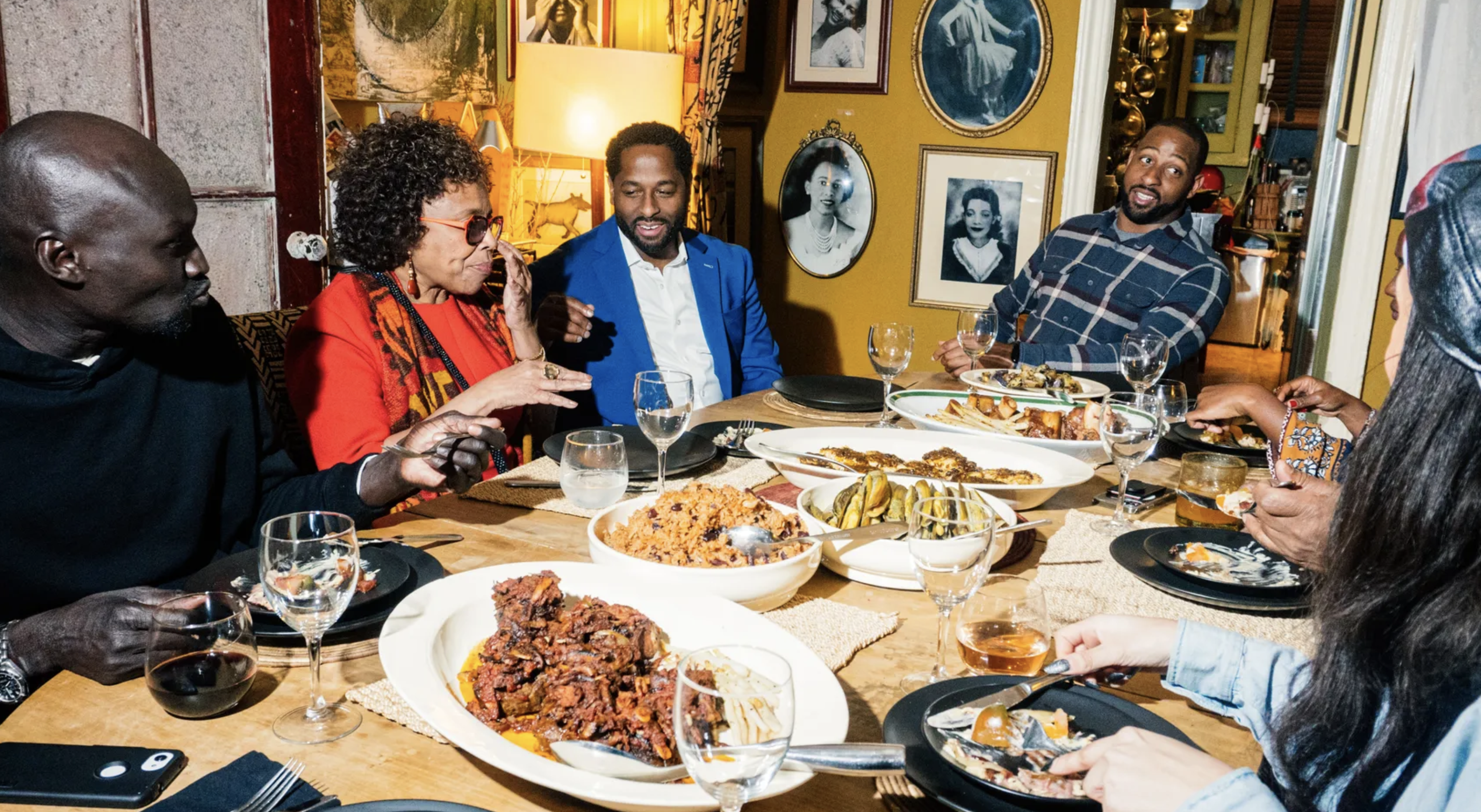 From his early ventures at Shoebox Cafe in Grand Central Terminal to introducing soul food to the fine dining scene in Cafe Beulah, he has spearheaded many successful restaurants in New York City. Despite his impressive accomplishments, hosting dinner parties remains a passion for Smalls, and he uses it as an opportunity to connect with the Black community and talented individuals. At his recent dinner, guests enjoyed the aromatic delicacies created by Charleston chef Marcus Shell of Rue de Jean, while Smalls remained at the center of the experience, ensuring his guests had an unforgettable culinary adventure.
Goings Global
Smalls, a true NYC legend, is set to open the city's first African food hall, Alkebulan, in Harlem. The exciting new destination will showcase ten food stalls from across the continent, accompanied by live music and captivating art. Alkebulan has already made waves in Dubai and includes popular stalls like Shoebox Bakery, Chicken Coop, and Sweet Ophelia's Afro-Asian wok bar. Keep an eye out for Alkebulan's upcoming arrival in London too.
"Alexander orchestrates everything," said singer, songwriter, and actor Shola Adisa-Farrar of Smalls's dinners. "There's an opportunity for a lot of cross-cultural connection, and that to me is the most exciting part of it."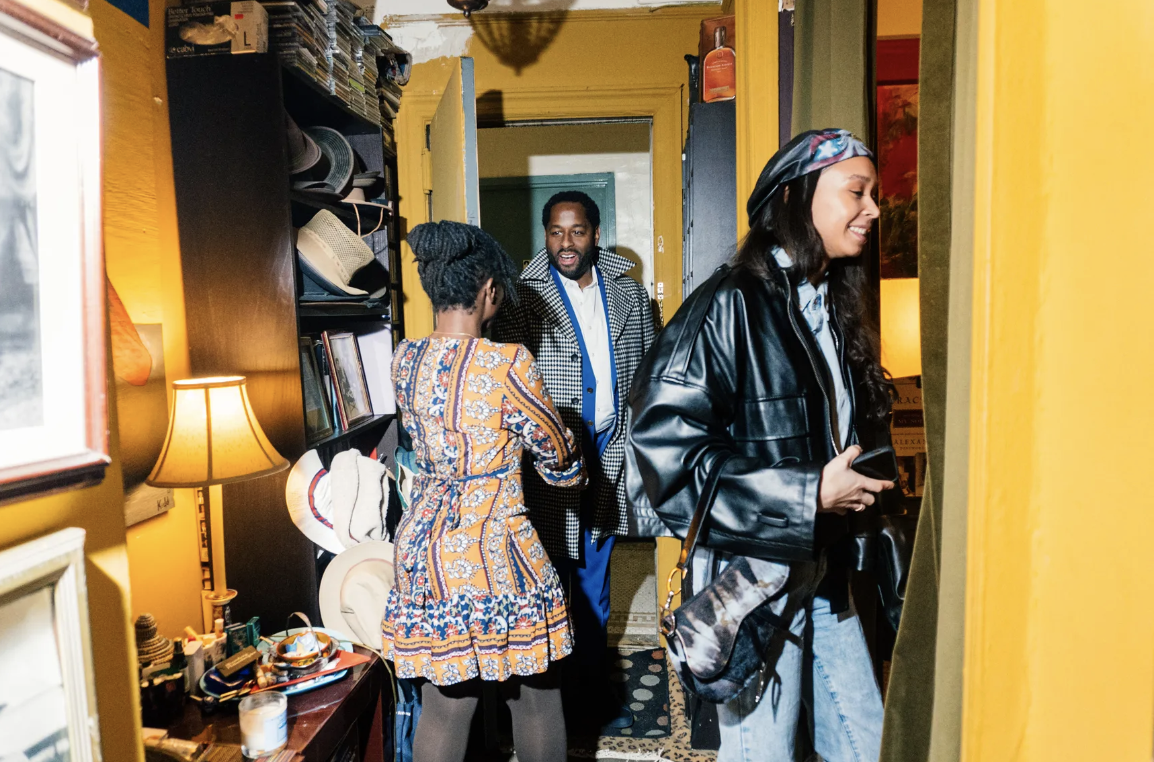 Smalls discusses how his restaurant and music careers have been intertwined, explaining that both have helped him through life. His Instagram showcases both his dinner party memories and musical adventures and has attracted over 20,000 followers. Smalls is part of a tradition in the Black community where dinner parties are a space for autonomy, as explored in works like Toni Tipton-Martin's Jubilee. Other examples include Beatrice Hightower Cates's "Eliza's Cookbooks" and the dinners hosted by A'Lelia Walker during the Harlem Renaissance. Korsha Wilson has also written about B. Smith's talents as a host.
"The idea is that you're not just here to eat, you're here to have an experience," he says of his dinners. "A night might start with cocktails... followed by some pageantry at the table." The food is focused, but not the main event. "I want you to know something about the food that you're eating, and what and why and what it's called and what's in it and how it influences and tells the story of who we are as Black folk."