Dubai sees itself as a world class culinary destination. It might seem like a pretty bold vision for a city located in the middle of a desert. But anyone who has been paying attention to the global dining scene over the past decade knows that it's not an overstatement. And with Expo 2020, Dubai has a unique opportunity to make the point with a broader audience. The global exhibition which runs through the end of March, 2022, has already brought in 6 million visitors to this part of the UAE.
Elevated cuisine is a throughline connecting the sprawling 1033-acre site. And the flavors of Dubai are on constant display. Helping put it all in the spotlight is Simon Wright. He's the founder and chairman of TGP International—the global hospitality agency responsible for curating the entire culinary experience at Expo 2020.
Forbes sat down (virtually) with Wright for an exclusive Q+A. He shared some expert details on the Dubai dining scene while describing what it's like to oversee the colossal undertaking that is a World Expo. Read on below...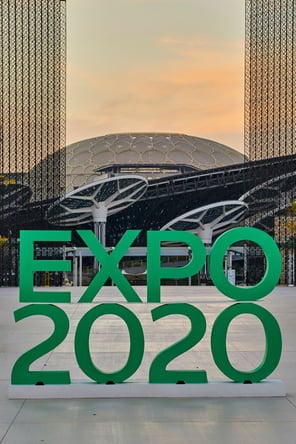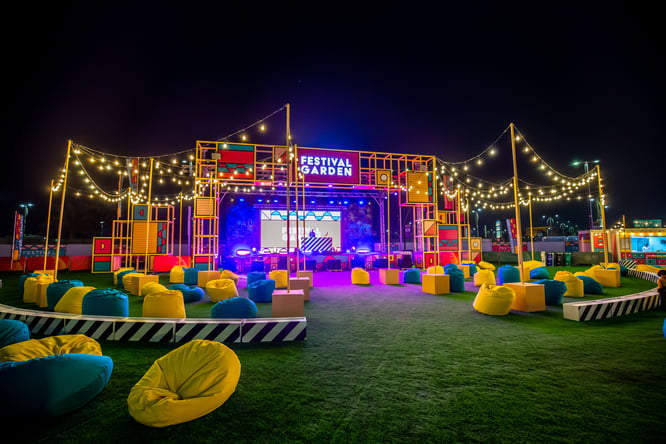 Festival Garden at Expo 2020
Forbes: Is Dubai the new culinary capital of the world?
Wright: It's certainly shaping up to be. Expo 2020 Dubai is the largest gathering of the global culinary community. There are more than 250 cultural food concepts representing 191 countries — all in one place. Our thought is that food is all of our common language. And if we can celebrate these nations, the pride of their heritage, and serve amazing food in a "wow" setting, we can tear down some of the divides that exist between us so that people may walk away with a deeper understanding of each other's culinary landscapes.
Tell us more about the lineup.
The culinary lineup at Expo Dubai spans globally, from Michelin-starred chefs from dining institutions in the usual places like New York, Los Angeles, Italy and France to far-reaching corners of the world with untapped talent, and a collection of brands that have never been seen in the region before such as The National, BARON and Bread Ahead to name a few. We're really hoping to serve as the culinary capital of the world to shine a light on rising stars and educate as many attendees as we can to look at food a bit differently than they have before—to try something new, break out of their comfort zones and flip biases about certain foods on their head. I can tell you that after just a few short weeks of Expo 2020 Dubai, it's happening exactly like this in real time with attendees from all walks of life having their curiosity and senses awakened.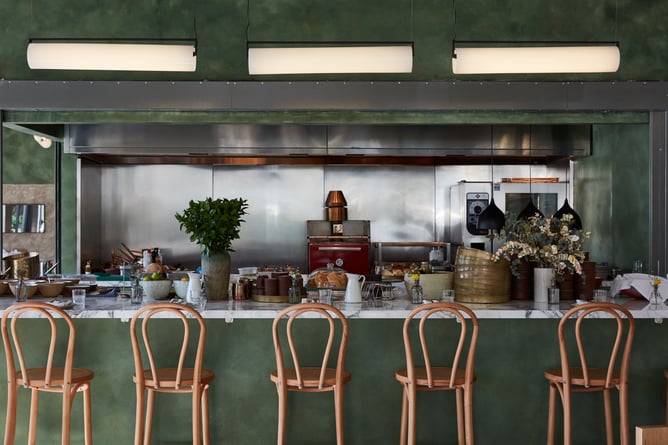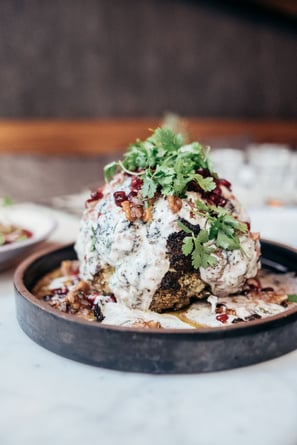 BARON at Expo 2020
How are you making sure you're being authentic to Dubai and what is Emirati cuisine?
To showcase participating UAE chefs, we launched a "Born at Expo" initiative, giving a launch platform to exciting culinary entrepreneurs, such as Stéphan Bhoyroo who launched Canvas by Coffee Culture to create a local community founded on ethical sourcing of coffee beans. Another great example is Jessica Queitsch who founded Alif Café by farm2table to highlight organic farm fresh produce sourced & grown in the Emirates.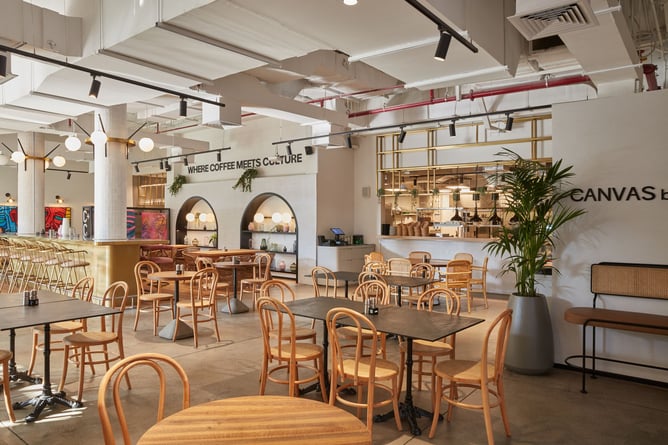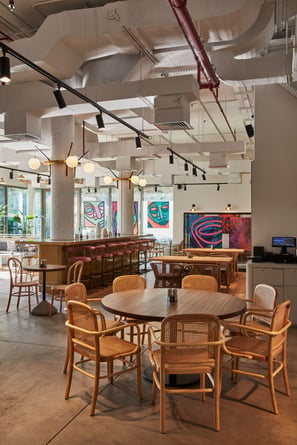 Canvas by Coffee Culture at Expo 2020
What would you say is so unique about the culinary line up?
Diversity. Besides the sheer magnitude of what we're able to offer just from the perspective of the day-to-day operations of a 250 restaurant event, the DNA of this project is to welcome all kinds of thought processes and applications in the food world. It's been our commitment to diversity and inclusion that has also attracted a lot of famous talent from the U.S. to work with us here, including chefs Alexander Smalls, Scott Conant, Kwame Onwuachi, Geoffrey Zakarian, Rohit Ghai, Kimberly Lin, David Myers and more.
Another highlight is Rising Flavours, a dining hall where attendees can try foods from all over the [Gulf Cooperation Council], including a variety of dishes from the UAE, Bahrain, Kuwait, Oman and Saudi Arabia.
Its ground floor is home to a regularly rotating line-up of culinary pods, with a celebrated cast including UAE-based Spanish pastry chef Carmen Rueda, known for combining comfort tastes with exotic flavors such as karak, strawberry cheesecake, and hazelnut popping candy; Douha Al Otaishan, Saudi Arabia's first female executive chef; Hattem Mattar, the world's first Arab pit master and founder of The Mattar Farm; Turkish chef Zulfikar Cambaz; and Bahraini restaurateur Roaya Saleh.
Will any of this extend beyond the end of the Expo in late March?
Due to the success at Expo 2020 Dubai, there are plans underway to bring Alkebulan to other international markets to continue to elevate the way people think about and enjoy African food, how it relates to fine dining and more. Alkebulan are exploring plans to expand in New York City's Harlem neighborhood and London.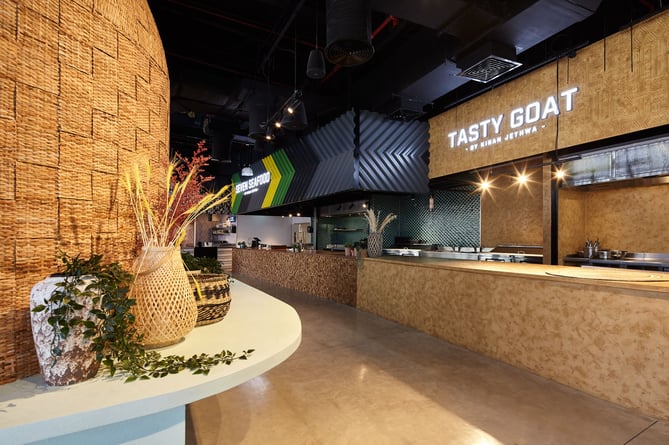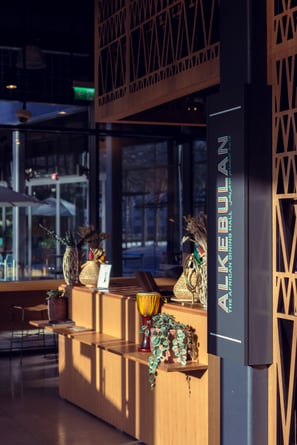 Alkebulan at Expo 2020