2021 - what a year for the Food and Beverage industry. From hopes of early awakening, to the increasing importance of adjusting to a flexible landscape through any means necessary. Mindfulness, sustainability, digitalisation, premiumisation - all dictated by the omnipresence of the Covid-19 virus. It's impossible to make predictions without taking the past into account, and if anything has made an impact on every aspect of life in the last eighteen months, it has been the global pandemic.
Staying at home has been a consumer experience like no other - whether impacted by finance, availability or the time clients have had to put in research and evaluation. When predicting 2021-2021 F&B trends, the underlying factor will undoubtedly be the changes in consumer expectations and needs, which have influenced the market at every level.
1. Wellbeing and Mindfulness Through Food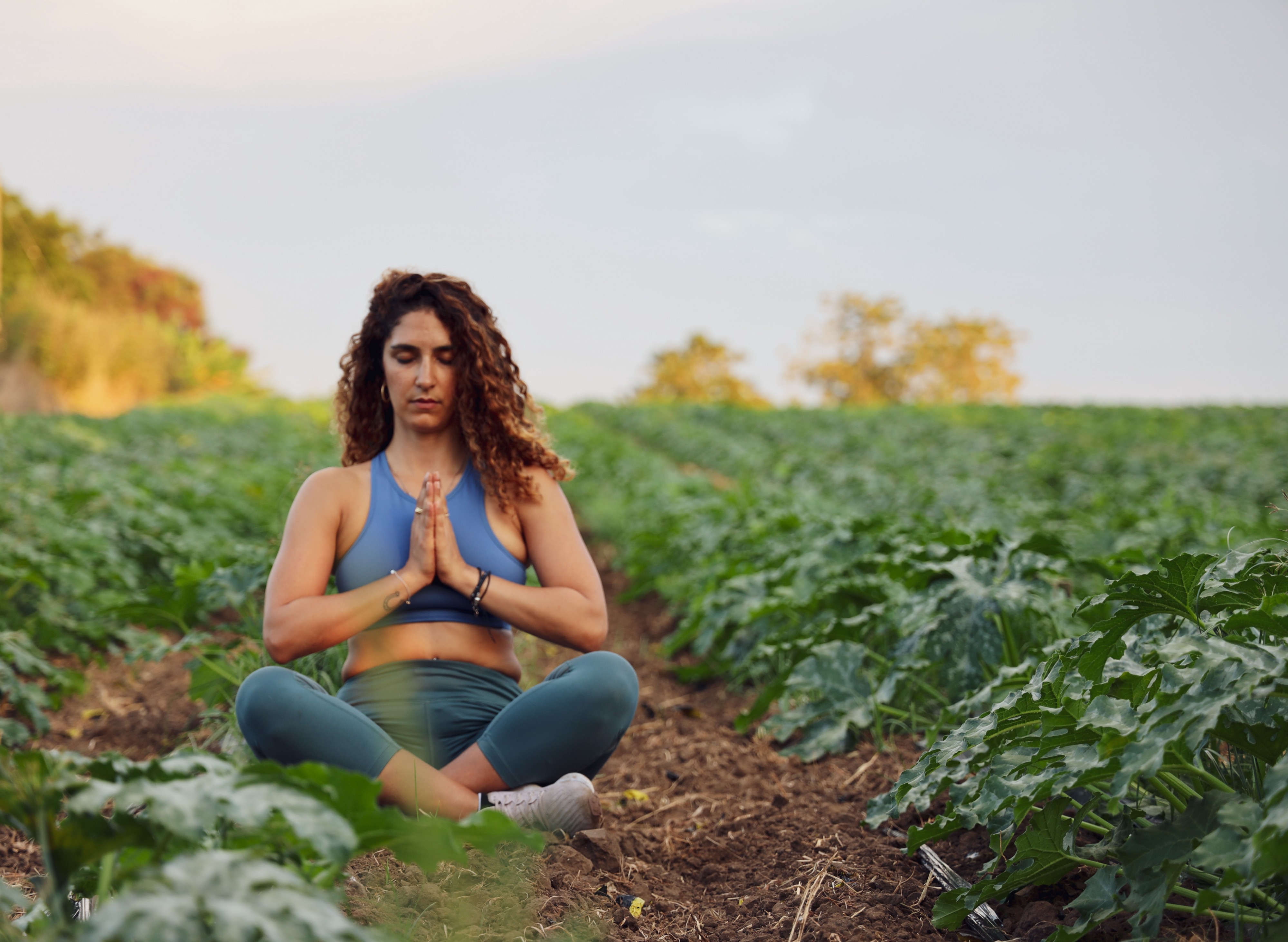 As Covid-19 swept through the world, the impact was felt not only on a purely physical, but on a mental level as well. The imposed lockdowns, health anxiety and uncertainty around the development and foreseeable end of the pandemic had a severe impact on the mass population, which as a result imprinted upon almost every industry.
For the Food & Beverage market, this means consumers began to look for products and services which offer emotional and mental health benefits. Innovative food and drink formulations which focus on the way our diet can positively impact mental health should be at the forefront of planning a new restaurant menu or, in fact, any hospitality venture.
Amongst Gen Z, who are just entering the market as a key consumer, the focus on mental and emotional wellbeing has led to the glorification of concepts like mindful and intuitive eating. This will mean that brands will want to focus on educating their audiences on the importance of every product they consume and the feelings it invokes. Marketing trends in the F&B industry will involve positioning the brand as a mindful choice, and focusing on the nutritional components of a meal rather than the calorie content. Psychology-based approaches to healthy eating and positive dining experiences will be the new "hot take", according to the Global Food & Drinks Trends research by Mintel.
2. Focused on Sustainability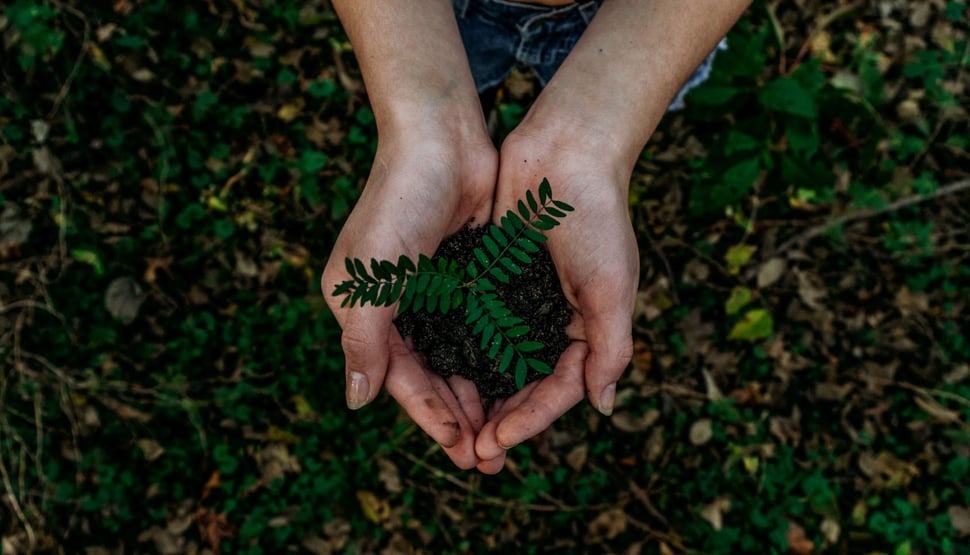 A Global Web Index research uncovered that in July 2020, 72% of consumers across 20 different countries said companies behaving sustainably was more important to them because of Covid-19.
Sustainability has been a key word across industries and markets wishing to stay relevant with the Millennial and Gen Z consumer audience in the last 10 years. However, the focus on traceable proof, rather than simple virtue-signalling, is increasing; in 2021-2022 and going forward, any brand committing to a promise of sustainability will have to be able to support its sustainability claims with evidence.
Transparency into the origins and supply chain history of foods and beverages is at the forefront of consumer demands in 2021. Clean label food, as well as products focusing on health and wellbeing, will be the first choice for those holding the purchase power.
An increasing focus on local produce, reducing carbon emissions and environmental impact has meant that small and independent businesses are experiencing unprecedented popularity. However, there is still consumer demand for convenience and doorstep delivery to avoid crowds and queueing, which independents and smaller businesses should be quick to leverage.
3. Quality Control Every Step of the Process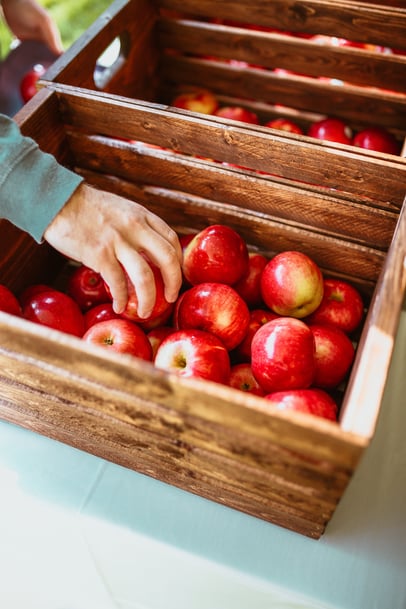 The definition of 'quality' expanded during the last year, to include key components such as convenience, timesaving and extreme emphasis on hygienic practices.
In terms of convenience, the Food & Beverage industry's focus should be on making the online experience - such as ordering takeaway or food and drinks delivery - affordable and achievable regardless of the socioeconomic status of the consumer. This means providing better value for money, ensuring transparency and control for service charges and delivery fees and becoming more transparent about the cost of production.
Inspired by sustainability and pushed by a reduction in disposable income, consumers are taking an increasing interest into how the ingredients, processes and human power are part of the price they're being charged at the point of sale.
Furthermore, increased expectations of hygiene include transparency around sourcing, delivery and handling processes, through the expanded use of blockchain and other tracking technologies. On a more user-friendly level, day-to-day practices such as availability for contactless payments without a minimum charge or with an increased top-charge will be welcomed by the general public.
4. Healthy, Plant-Based, Nutritions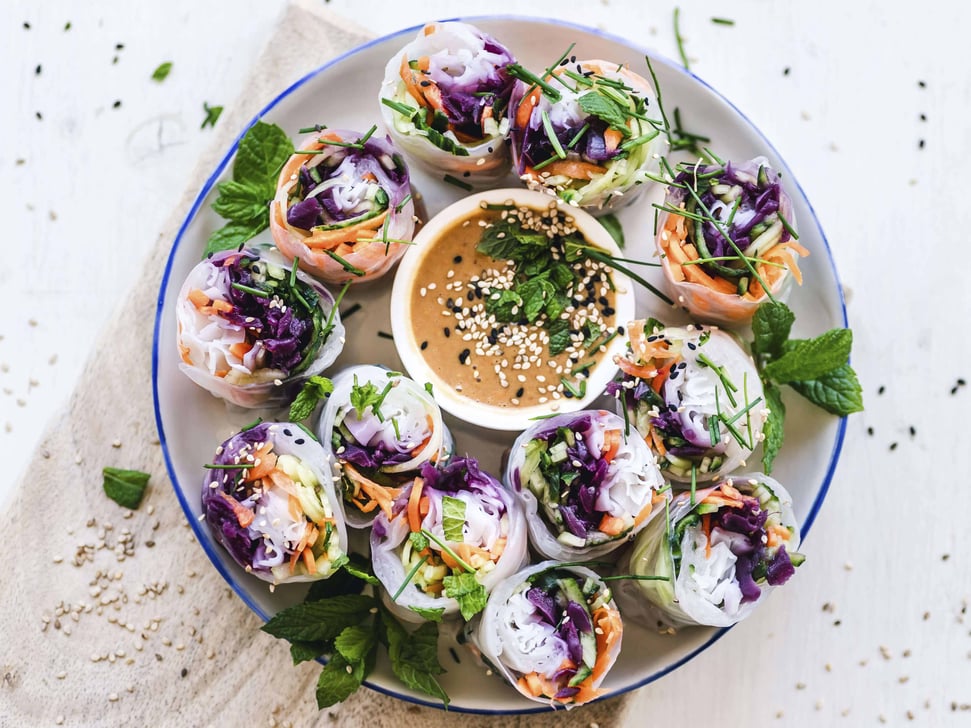 When creating a new menu for 2021-2022, these three words should be at the forefront of your planning. Tied-in closely with mindfulness and sustainability, these trends in the Food and Beverage industry are influenced by the desire to provide an experience suitable for everyone.
Plant-based and superfood options were predicted to be popular by nearly one in three of the CBA's baker members, while over half thought that low-sugar options would be key. From probiotics, broths and sauerkrauts to functional ingredients like vitamin C, mushrooms and adaptogens, consumers want food which won't just satisfy the visual and tasting aspect but will feed the mind and soul.
With vegan diets remaining on the rise since at least 2015, there is no excuse for hospitality businesses and F&B producers not to incorporate plant-based alternatives. Mushroom jerky and jackfruit pulled pork were all the rage this year, and the desire to replicate popular meat products for the vegan taste will surely remain as more and more consumers have switched to, at the least, a flexitarian approach to eating.
5. The Canned Mindset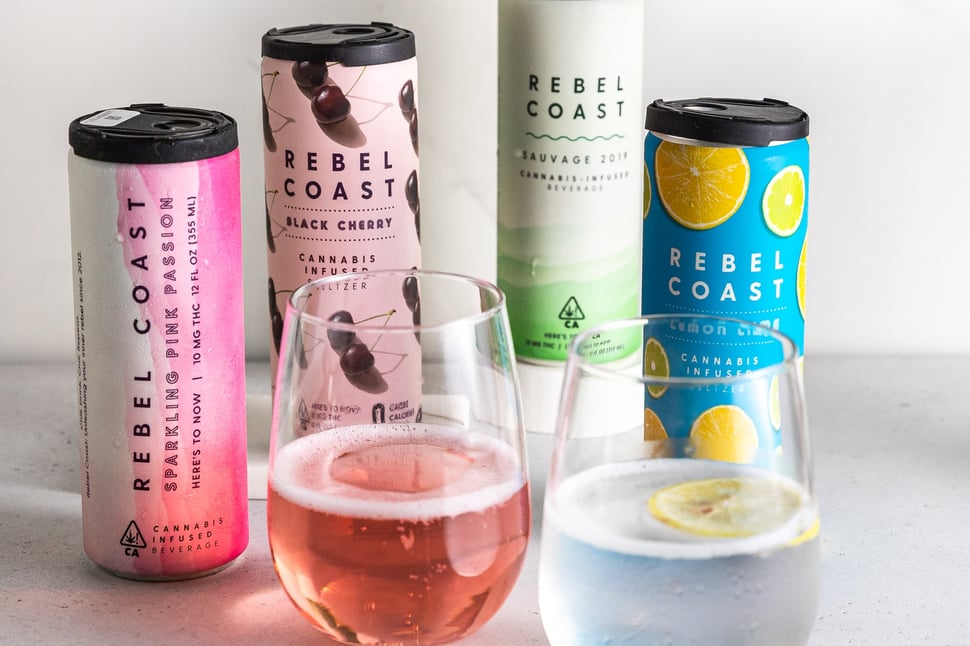 At the start of the pandemic we saw households prioritise stockpiling of necessities. Food retail experienced an unprecedented crisis, being challenged to accommodate the needs of the consumer while shelves were being left empty of canned vegetables, soups and preserves.
Later on in the year - as the hospitality industry struggled to reopen efficiently under the stringent Covid-19 rules and regulations surrounding indoor seating and, in some cases, alcohol consumption - people took their celebrations, after-work drinks and brunches to the park. This influenced a rising demand for canned drinks, and not just the traditional beers and ciders but the beverages often associated with a restaurant experience - cocktails, wines, G&Ts.
Going forward, this trend is not expected to die off and F&B producers and retailers should be stocking up their shelves with the appealing novelty of canned products, which cater to the exclusive taste, and allow consumers to purchase high-quality ingredients (such as tomato sauces) or exclusive beverages (Kombuchas, Seltzers, Martinis) in an easily-transportable, non-time-sensitive packaging.
6. Artisan Home Cooking Experiences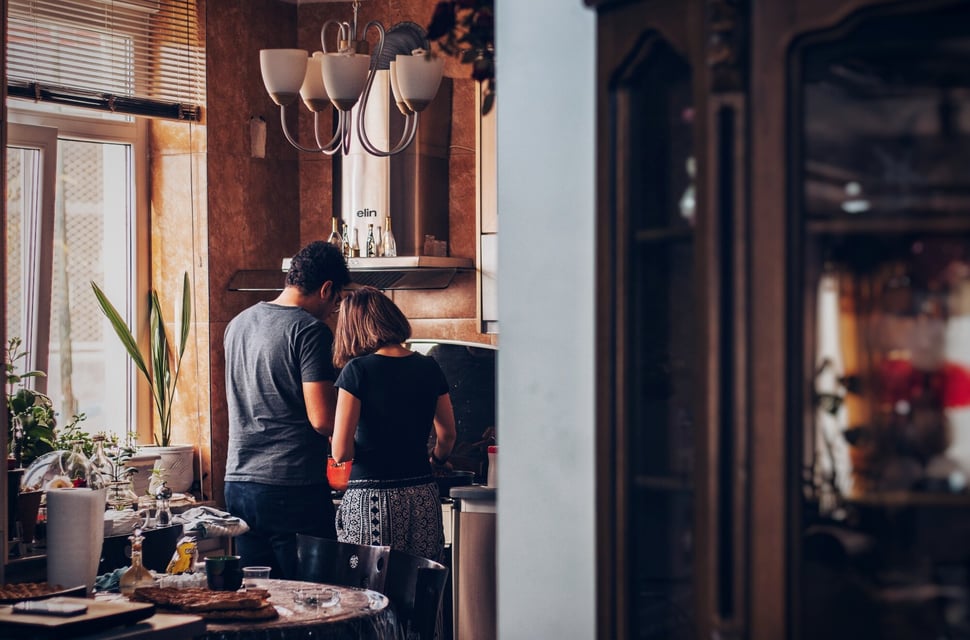 The demand for high-quality, novelty canned products has been partially driven by another rising trend in the Food and Beverage industry - the 'fine dining at home' experience.
As restaurants closed their doors last year, hospitality owners had to adapt quickly and find another way to reach out to a public, which craved the product but had no means of obtaining it.
Cue the rise of interest in home meal kits, restaurant-branded products, artisan ingredients and guided cooking tutorials. The world of takeaway was redefined, with the health-oriented consumer looking to upgrade their cooking skills and dining experiences. Grabbing a Wednesday night takeaway no longer meant a greasy chip shop meal, but instead a homemade pasta kit with dried Porcini mushrooms could now make its way to any family home.
As the standard has been set high in the last year, we are not expecting the demand to disappear any time soon. Whilst the hospitality industry is reopening its doors, consumers are still more hesitant to visit a venue, and what is more - they now know they can access exclusive ingredients and indulgent food experiences with the tap of a finger.
7. The Digitalised F&B Industry
There is not a single industry that has avoided digitalisation in the last few years and the Food and Beverage market is likely to become the latest playground for innovation and technology.
From smarter technologies and sensors that gather data on machine performance, to analytical programs that can assess shelf life and product traceability, the consumer demand for supply chain transparency in line with sustainability efforts has also inspired new packaging technologies such as invisible barcodes. Many food producers are also adopting blockchain to track products from the farm to the consumer's table. Blockchain can also facilitate immediate product recalls and can provide better traceability, significantly impacting accountability in the F&B industry,
Another upcoming trend in the F&B industry would be digital expiration date labels that offer real-time monitoring of food quality. Easily accessible for both the consumer and the merchant, these will help reduce food waste and alert consumers of spoiled food, reducing food-related health accidents.
How to Keep Up to Date With Future Trends in the F&B Industry
As a hospitality owner, F&B trends will determine the entirety of the customer experience a venue can offer. Whether it's the products on the menu, the food prep tools needed for the kitchen, the quality of the service or the venue interior, from the moment a customer decides upon the experience they'd like to have, to the moment they leave the premises.
Keeping up with trends in the F&B industry can be time-consuming and overwhelming. This is why TGP international produces a bite-sized newsletter as well as regular blogs - making sure that all the latest news are conveniently arranged and easy to digest with your morning coffee.