Street food, a simple, non-fussy form of cooking that is fast taking over the global food scene. From its beginnings in Ancient Greece to its domination through Asia, it's popularity in America and it's increasing emergence in Europe, how have humble dishes cooked in the back of vans or from the side of street in carts become so well loved around the globe?

It's easy to underestimate a small pop-up stall ran by two unknown people on the food & beverage scene with a brand that you've never heard of before, but the street food phenomenon knows no boundaries when it comes to affordable, convenient and immensely flavourful food cooked right before you.

So, what is it about street food?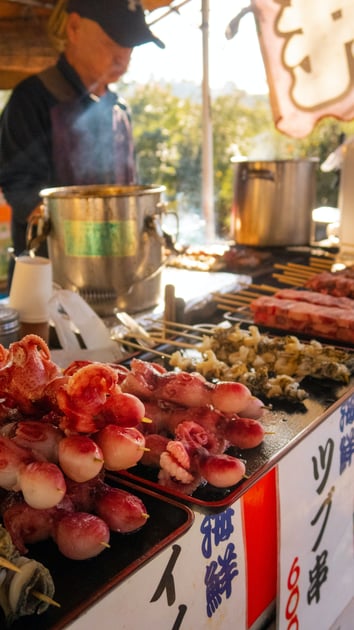 As demographics change and the purchasing powers moves more towards Millennials, and eventually Gen Z, so does the fascination with and desire to try more and more ethnic cuisines.

The ability to travel the globe is easier than ever before and it is well known that when travelling, Millennials prefer to go out of their way to explore local foods rather than eating the same dishes they could experience in their hometowns and cities. This exposure to more of the worlds fantastic and largely unknown cuisines has driven the demand for "real" ethnic cuisines, new flavours, and global ingredients on home soil. Street food is the best way to facilitate and respond to that and with 12.5 million #StreetFood tags on Instagram, the popularity amongst Millennials and the Gen Z is ever increasing.

With greater demand comes an increased drive to introduce new cuisines to the market. It's hard to imagine that Italian, Japanese, Indian and Chinese foods were once "the new things" on the British food scene as these cuisines have now saturated the market from QSR's right the way through to fine dining restaurants. Street food vendors have delighted the UK's food scene with hyper regional cuisines that not only taste authentic but bring a whole new dimension to consumers palates. Think Tuscan & Neapolitan dishes when it comes to Italian and Goan curries for Indian. As well as hyper regional dishes from already established cuisines, street food has seen an emergence in newly introduced cuisines such as Sri Lankan, Levantine, Philippino and Korean.

The beauty of street food is not only its delicious convenience, being able to feed the fast-paced lives of today's population, but its ability to bounce back, to adapt and to respond to the consumer demand.
With relatively low start-up costs and little overheads compared to their restaurant neighbours, street food vendors have the flexibility to adapt to size, location, and taste. Think about where you might find a street food vendor – in a purpose built food hall, at a large sporting or music event, at a family wedding, along a busy high street in the centre of cities, at a pop-up food festival – all with the same idea and principle but executed differently to fit the space they're in.

Street food is beginning to become a part of communities whether that be collaborating with their customers to tailor dishes to the local taste, being a key component of and a facilitator of social events or providing a platform for local people to cook and share their culinary talent and heritage flavours. In essence, street food invests in the community from both sides, the local vendors and the local consumers.

What does the future have in store for street food?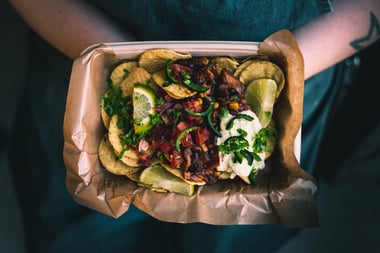 Street food, though not a new concept in the slightest, is one that is booming, developing and increasing in popularity and is definitely a concept that is here to stay for the foreseeable. There are many factors that play into this, as the cost of living puts a squeeze on many households, consumers are turning to a more casual and lower priced dining option. Couple this with the Millennial expectation of having very high-quality food at an affordable price with a high element of convenience to assist in today's busy schedule and we have a space opened up for street food to fill perfectly.
In the coming years street food will be key in filling redundant and vacant retail spaces in malls and ex department stores as well as restoring our dying highstreets and reviving void spaces with key activations through social dining experiences. It is expected that an increase diversification and an introduction to more cuisine styles will appear with the likes of Balkan, Afghan, Iranian and Peruvian flavours already beginning to establish their mark.
With this comes a fierce battle of competition, not only within the street food scene but in the restaurant industry as a whole and we will see this movement impacting full service dining. Consumer preferences being diverted to this more convenient, social, and authentic way of dining has sparked the attention of many restaurant brands and established chefs. It is likely that there will be more restaurants at all levels adopting a street food style with their service and menus to appeal to new generations and respond to the current way of living, dining, and socialising. Think Michelin starred kebabs, burgers, and tacos as well as casual restaurants designing spaces that mimic the bustling streets in Asia, South America and beyond.