Our goal was to create a unique dining destination in Riyadh, we carried out a market study to identify gaps within the market and tailored a concept based on these needs. Our team developed the concept as an elevated food & dining hall concept that takes traditional market hall dining to the next level of luxury.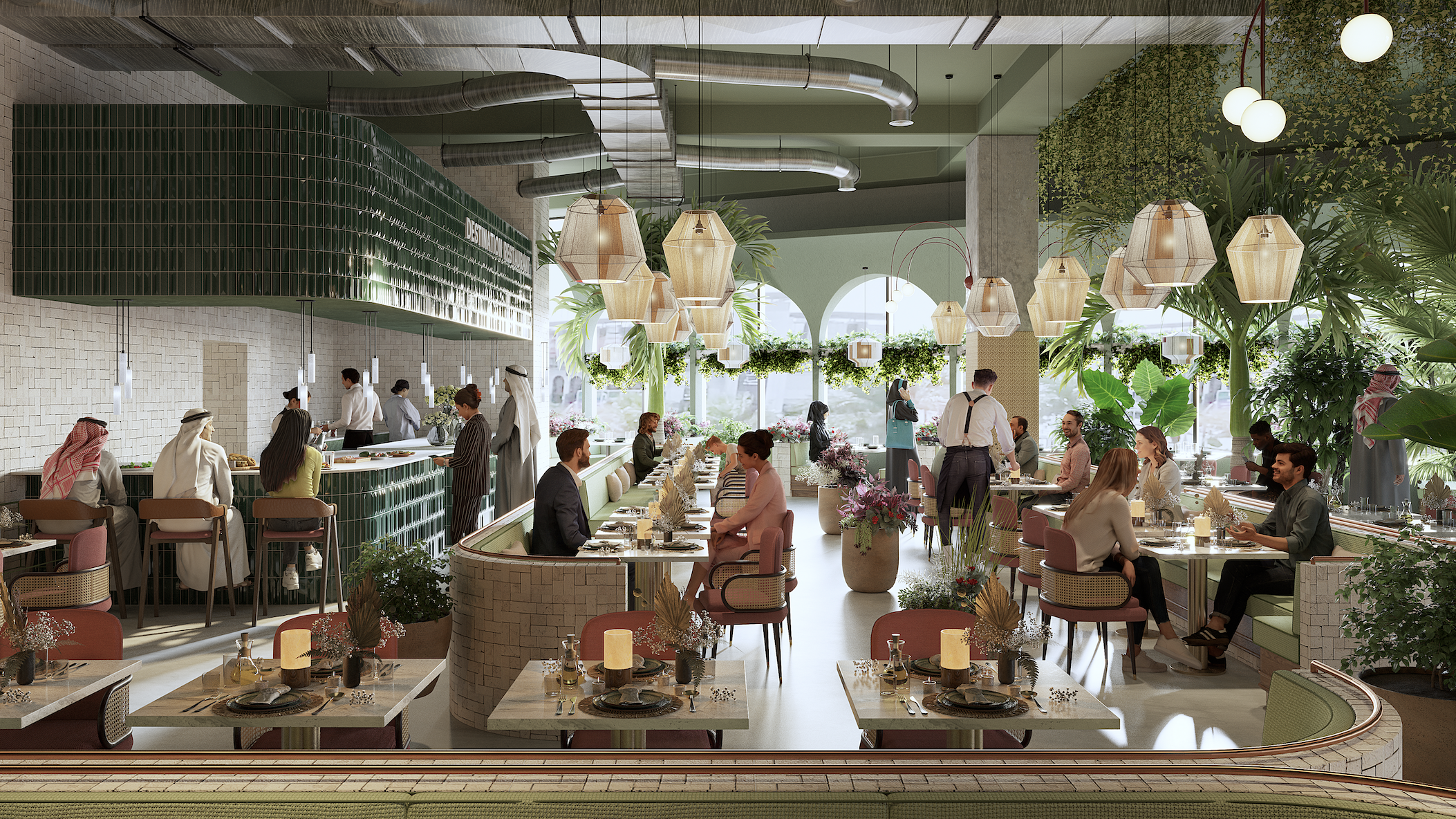 With an elegant and sophisticated approach to design, the food & dining hall will feature beautiful views, natural tones, and a wealth of greenery, bringing the outside in and creating an immersive curated dining experience centered around the theme of rustic elegance.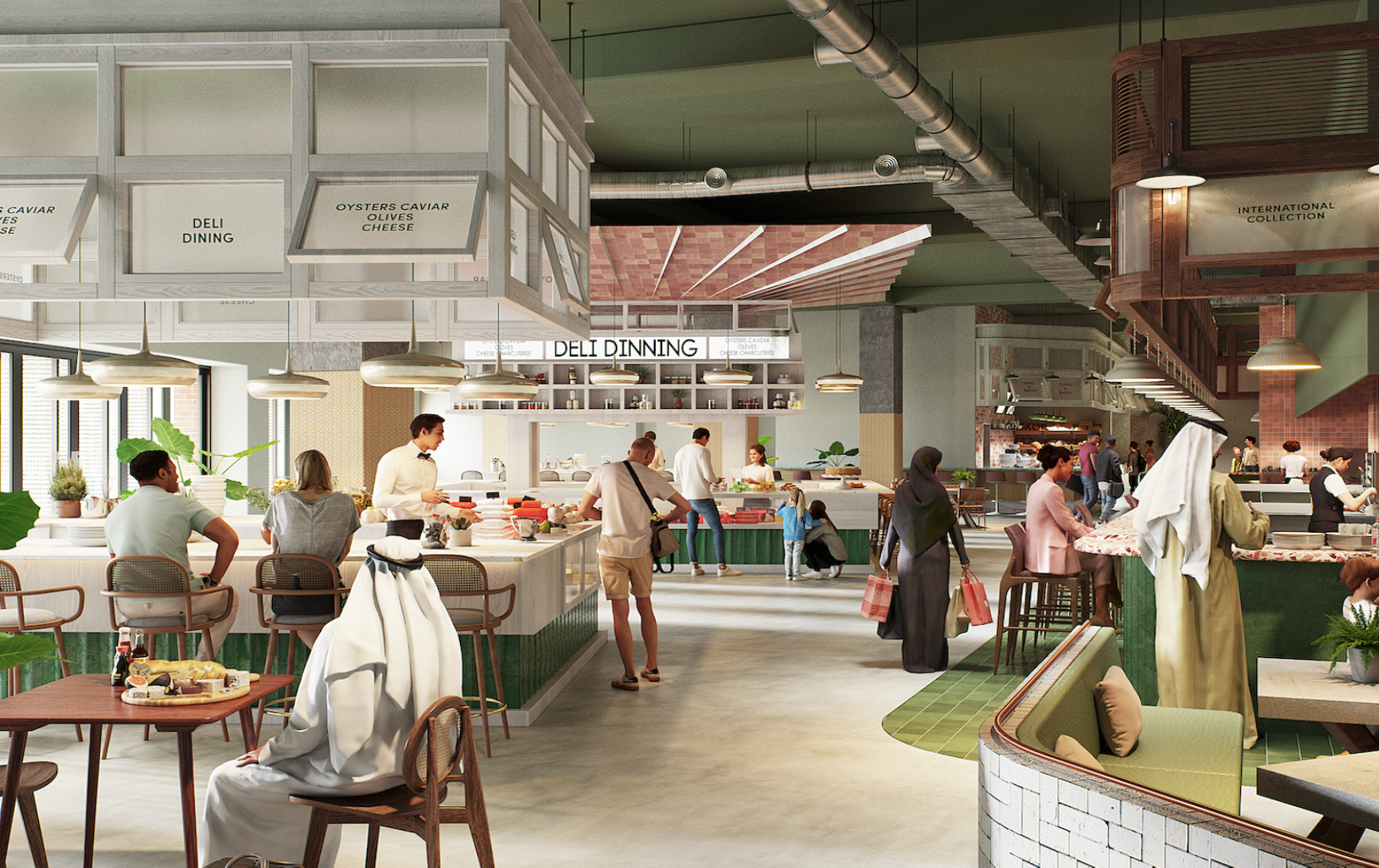 Our team have curated all of the F&B brands and concepts bringing both local and international brands to the space. Al Mamlaka brings you a Kingdom of food to explore with 21 kitchens masterfully curated to bring you the best talent with 4 unique spaces each designed to cater for your specific needs; whether its morning coffee, weekend brunch, or a late night dinner. Experience a new era of social dining and travel the world all in one place for an exciting and memorable dining experience.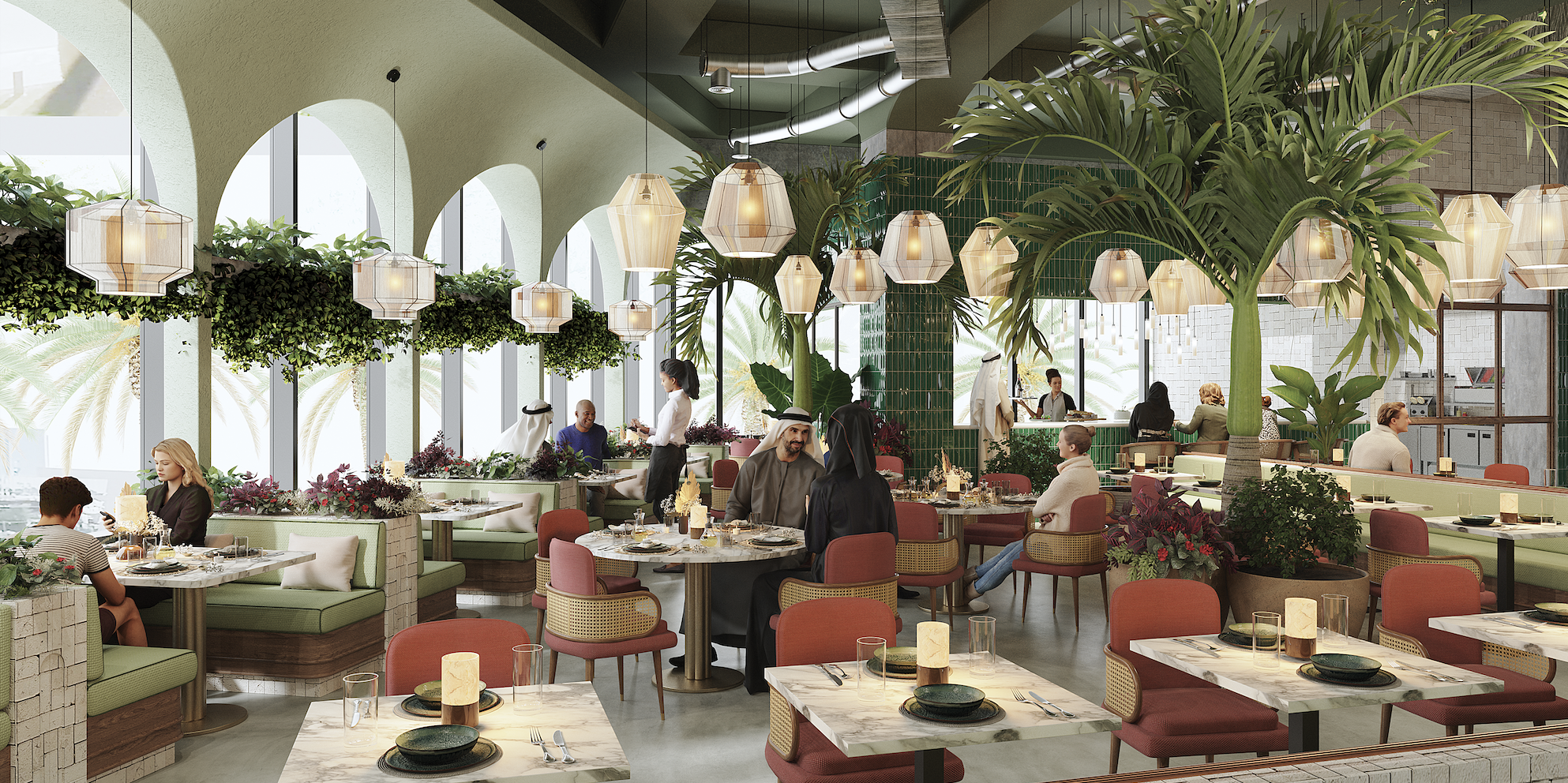 Opening soon, Al Mamlaka Social Dining will be a first of its kind and will be located in the iconic Kingdom Centre in Riyadh, Saudi Arabia.
TGP Services:


- F&B Masterplanning
- Concept Development
- Interior Design
- Brand Curation
- Marketing Strategy & Planning
- Content Planning & Creation
- Marketing Implementation
- Social Media Management
- Operational Management