Seeking a unique venue for Iftar festivities? Experience the surreal at Expo City Dubai where visitors will have never-before seen opportunity to dine beneath captivatingly mesmerizing waterfalls!
The iconic site of the city is now opening up its doors to corporate events, giving employers and employees alike an unforgettable evening. As one of the biggest crowd-pullers during Expo 2020 Dubai, you can now experience the electrifying beauty of Hai Ramadan in Expo City.
Admire a 13-metre wall swept with falling water, fire and music for an unforgettable sensory showcase. A celebration like no other awaits as part of 50 days dedicated to Iftar - from March 3rd through April 25th.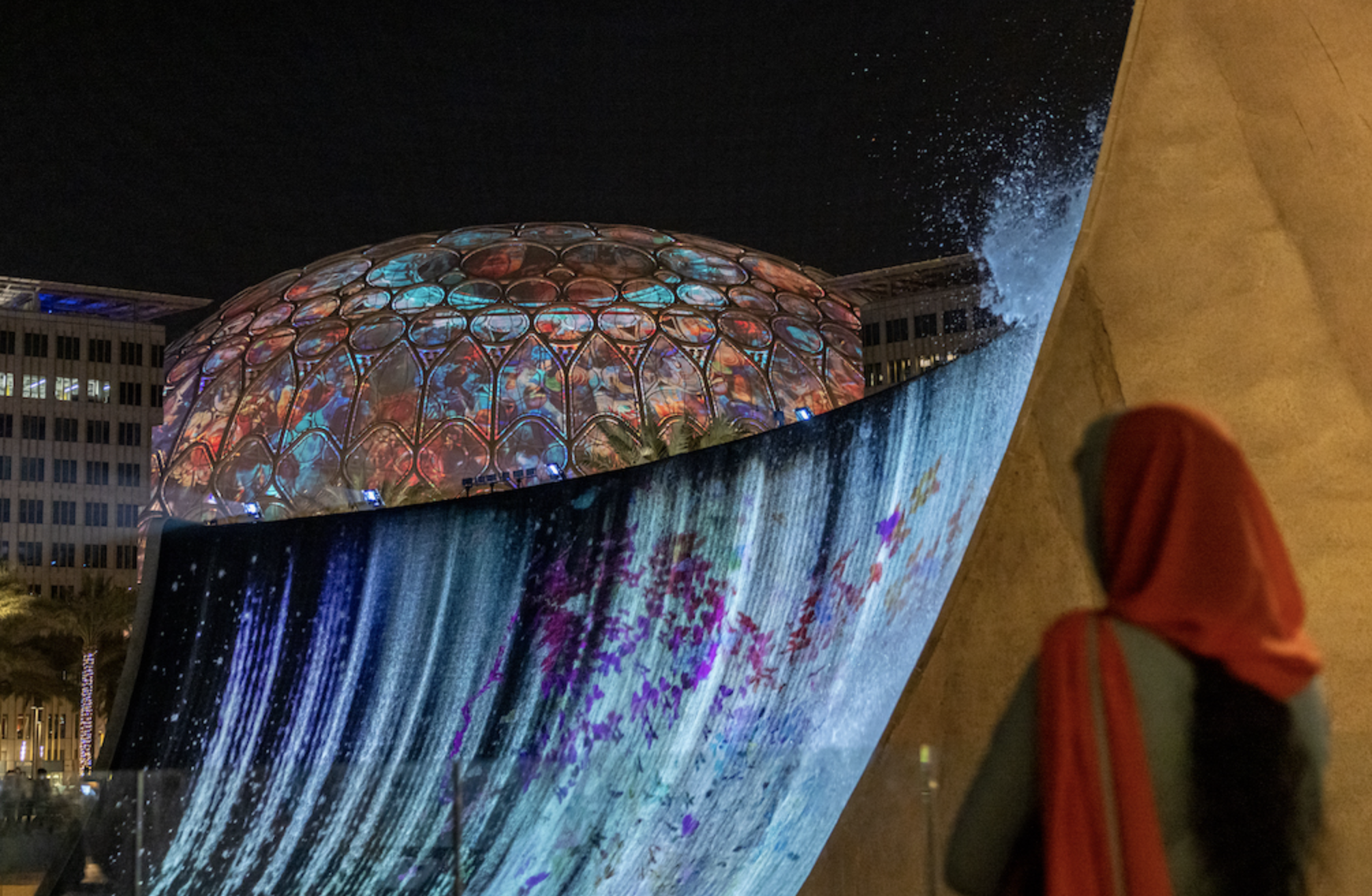 Long communal Iftar table
From the delicious array of family-friendly food and beverage options to a signature long communal table that weaves throughout the dining district, you'll be able to enjoy your meal with others and maybe even make some new friends along the way.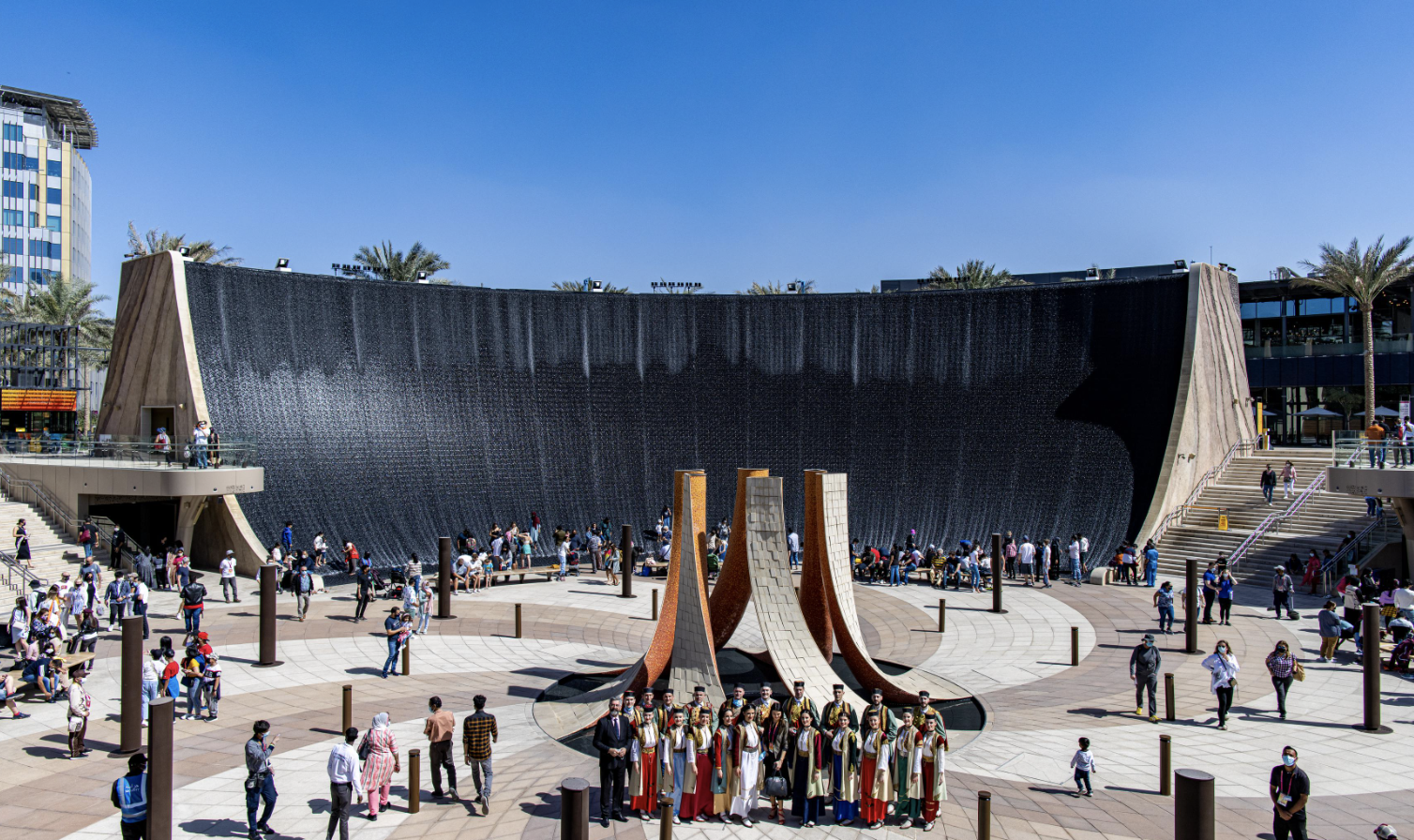 Food experiences
Expo City Dubai's Hai Ramadan is the perfect spot for all of your needs, no matter what size family you have or type of experience you are looking for. With an array of different restaurants offering food from multiple cuisines and price-points, as well as select vendors specialising in quick items like samosas and sweets - there's something to suit every appetite! Plus, they've taken extra steps to ensure that visitors with dietary restrictions can still enjoy their time here too.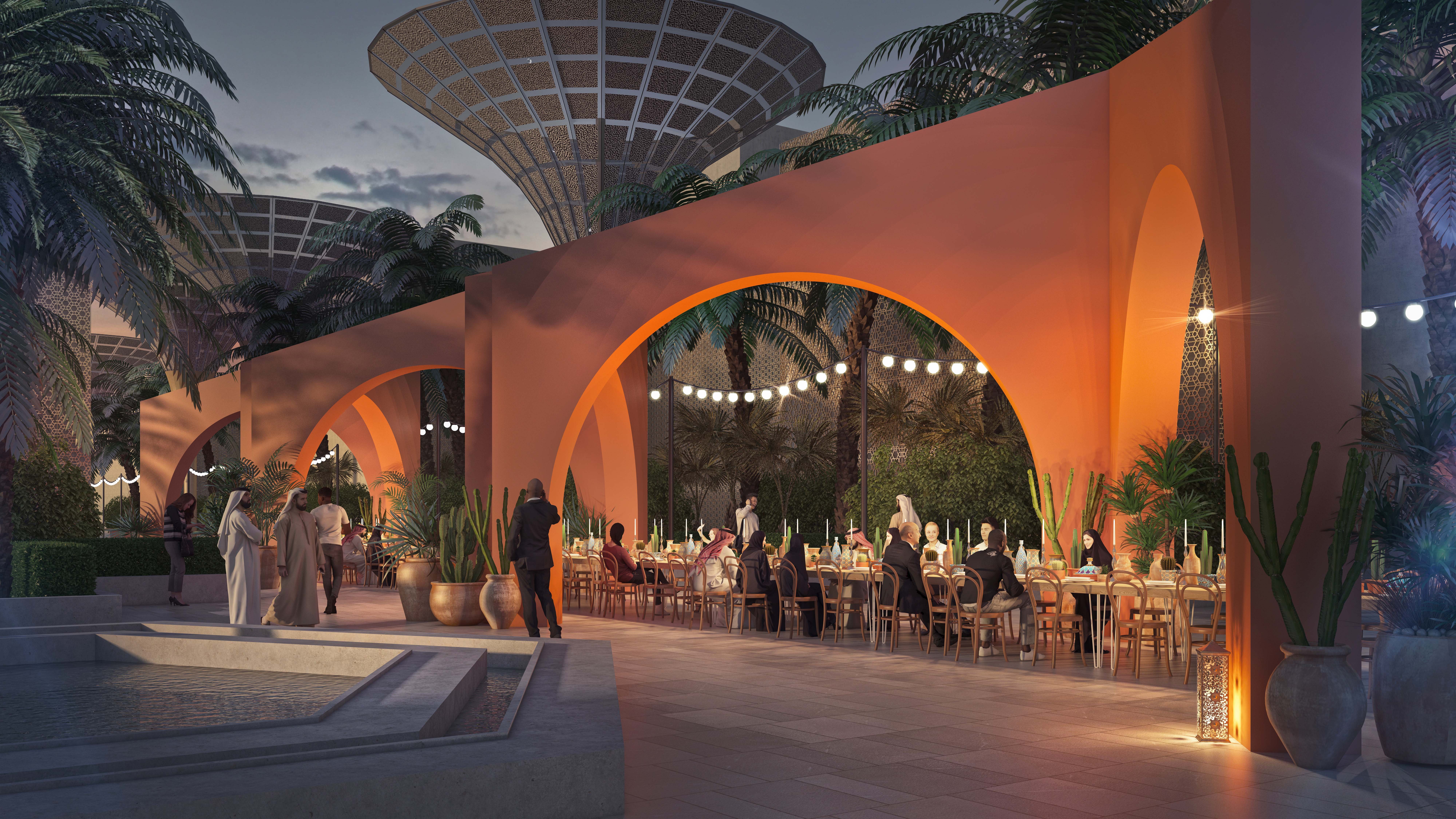 Prices for both iftars start at AED 250 per person (free for children aged six and under, and half price for 12 and under), and Surreal also offers the option to book the whole space with premium packages available on request. For corporate booking enquiries email reservations.ramadan@expocitydubai.ae
TGP International have been appointed as the lead F&B consultant for Expo City Dubai's Hai Ramadan activation. From F&B strategy, brand curation and representation to operational management. We will be placing over 20 food trucks, 3 signature restaurants and delivering Dubai's most unique Iftar experiences - Surreal fountain and Dubai's longest communal Iftar table within mobility district.
At TGP International we help ideas develop into concepts, which then come to life as breath-taking venues across the world. Whether it's bringing an existing franchise to a new market or helping clients research and evolve their dream into a physical venue, our specialist team has proven experience across every aspect of hospitality and F&B marketing. Get in touch to discover your new venture.