Harrods unveils the grand reopening of its illustrious Dining Hall, now featuring an exceptional lineup of four globally acclaimed culinary masters.
This October, Harrods' magnificent Grade II listed Dining Hall will welcome four highly anticipated new chefs and cuisines, solidifying its reputation as an esteemed evening dining destination that attracts top international culinary experts to showcase their exceptional talents. In addition to the extraordinary culinary offerings, diners will also be treated to a captivating lineup of live music and a thoughtfully curated cocktail selection that perfectly complements each menu available in The Dining Hall.
Among some of the amazing F&B spaces in the Dining Hall are Sushi by MASA, Kinoya Ramen Bar, Pasta Evangelists, Tom Kerridge's Fish & Chips, The Grill, and Assembly Mezze & Skewers.
Assembly Mezze & Skewers will bring celebrated Greek-born (and raised in Canada) chef Athanasios Kargatzidis (fondly known as 'Chef Tommy') to The Dining Hall with a mezze offering in a 25-seat space. His hugely popular restaurant Baron Beirut is one of Lebanon's most successful establishments (top rated in 50 Best Restaurants Middle East & Africa), and he also owns à la grecque in Dubai, offering traditional Greek dishes, and Costa Fria, in the coastal town of Ericeira, Portugal. Assembly Mezze & Skewers focuses on grill and flame cookery. Celebrating authentic eastern Mediterranean dishes and taking inspiration from Levantine flavours, Assembly's menu is designed to share and diners can create their own plates from a selection of luxury dishes and ingredients.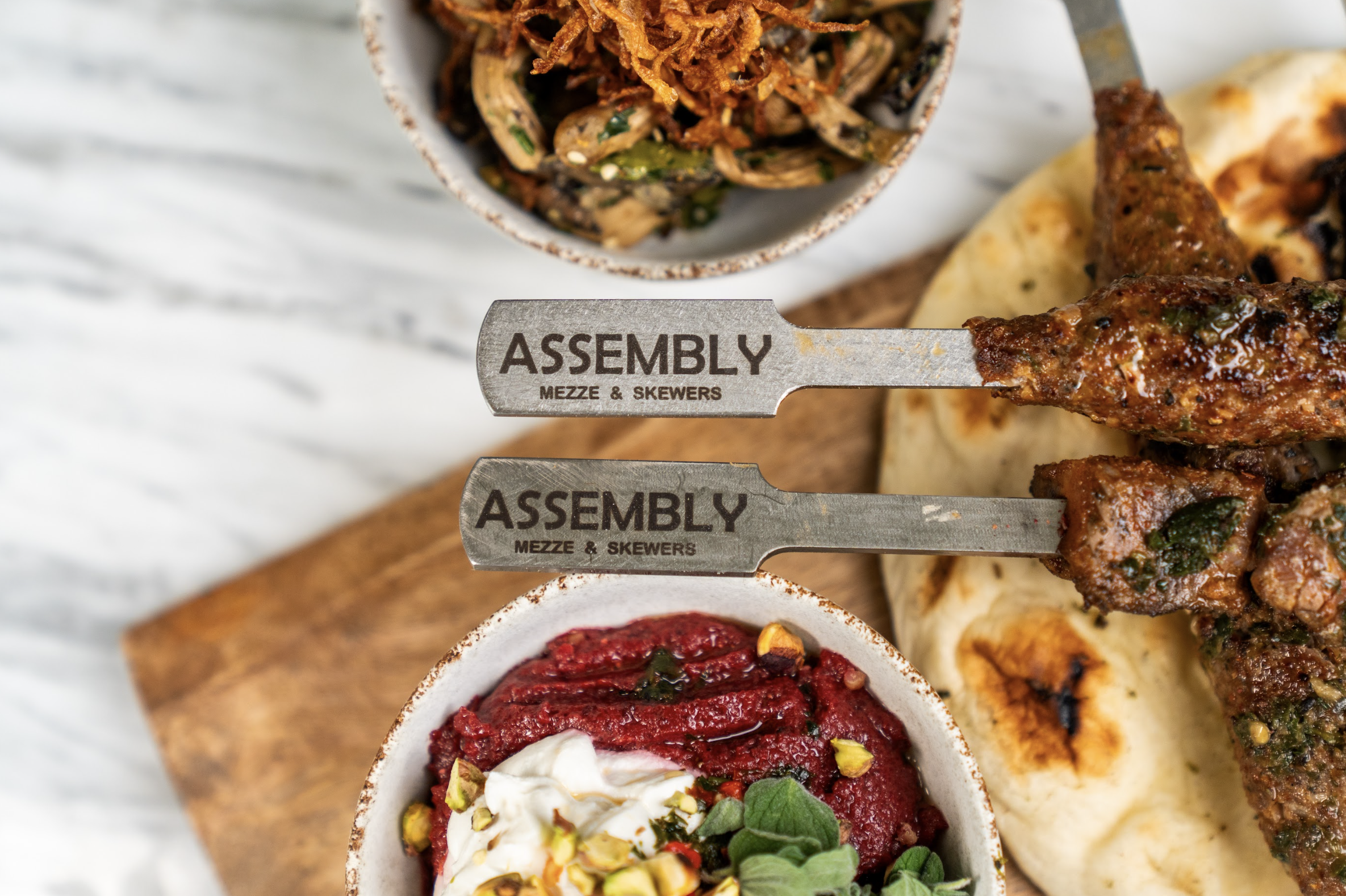 Chef Tommy says: "I fell in love with food at an early age and have been cooking, researching and studying my way across the world ever since. This journey now brings me to London where introducing Assembly into one of the most iconic landmarks in the city is beyond exciting. I'm delighted to create a menu that offers a unique experience for guests and truly showcases Eastern Mediterranean cuisine in all its excellence. What better place to do this than the Harrods Dining Hall? Being part of the Dining Hall's wonderful transition to a destination for entertainment, surrounded by world-class chefs, is an outstanding triumph."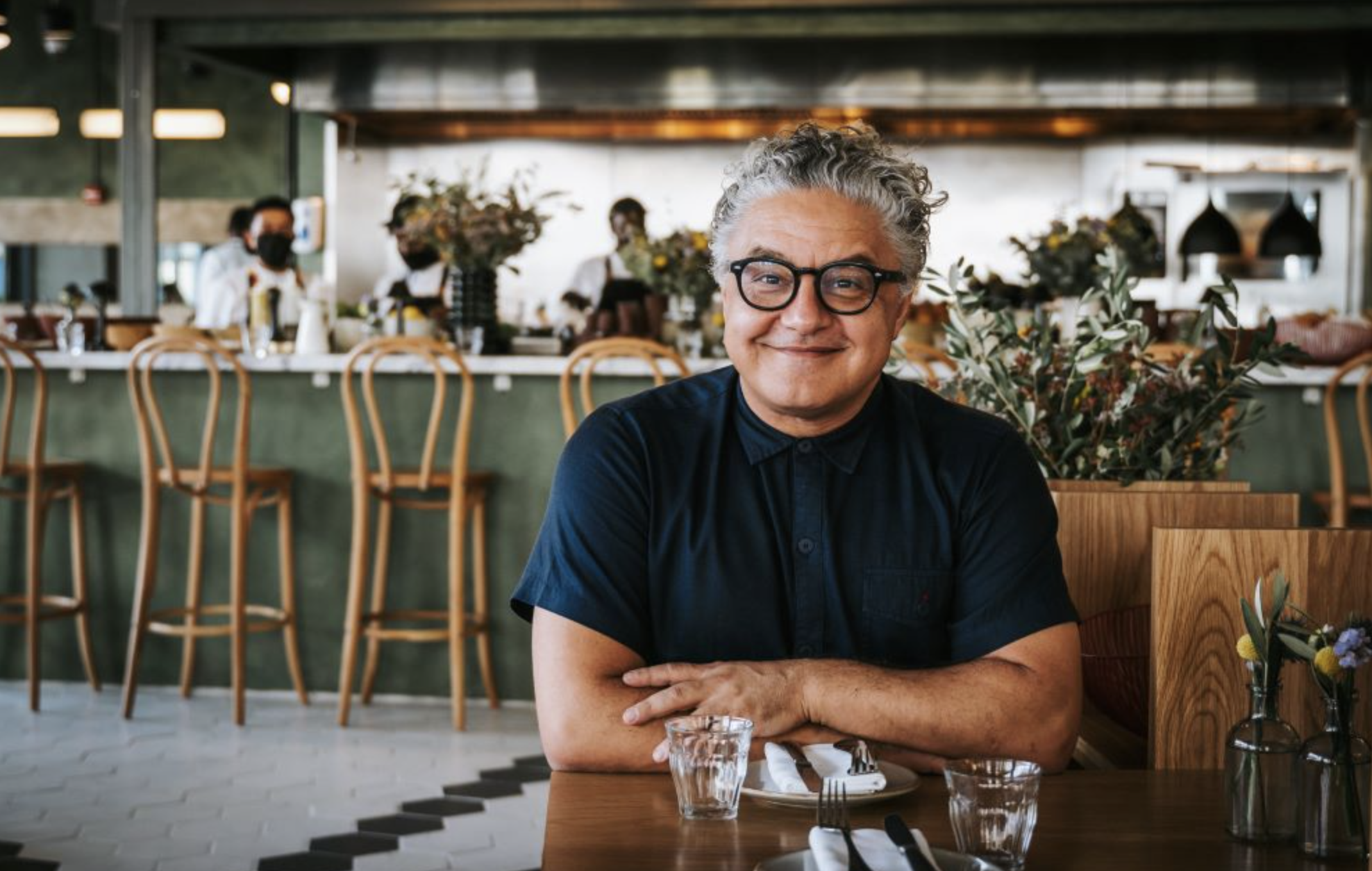 Chef Tommy Athanasios
Ashley Saxton, Director, Restaurants and Kitchens at Harrods comments: "This new evolution of the Dining Hall, one of the most iconic spaces within Harrods, will introduce an array of phenomenal new restaurants for guests to enjoy alongside exceptional cocktails, as well as live music and entertainment. Providing a truly unique dining experience for an evening out, this is the next step to support our vision of building Harrods as a leading late night dining destination in London."
Cocktail enthusiasts will be delighted to know that The Dining Hall is poised to become a haven for those who appreciate the art of mixology. Inspired by the culinary masters, talented mixologists will craft exclusive cocktail creations that perfectly complement each menu. As an added bonus, diners can enjoy live music performances every evening from Tuesday to Saturday, featuring a diverse lineup of jazz, soul, Motown, and R&B.