Health, sustainability and concerns over animal welfare have all been a driving force behind the growing movement towards a fully or partially plant-based diet. Even consumers who cannot yet fully dedicate themselves to swapping to a fully vegan lifestyle, have altered their meat-eating habits in the last few years. The roaring 2020s are in their fourth year, and yes, there is uproar - a plant-based revolution.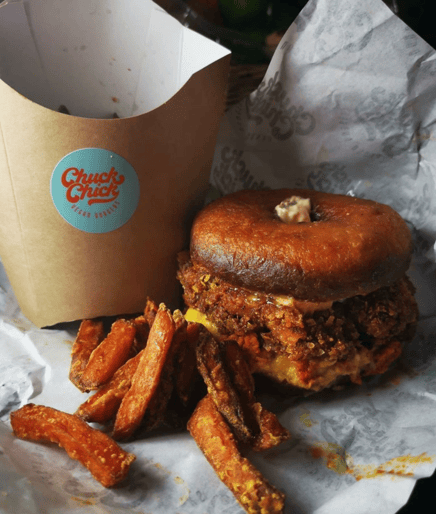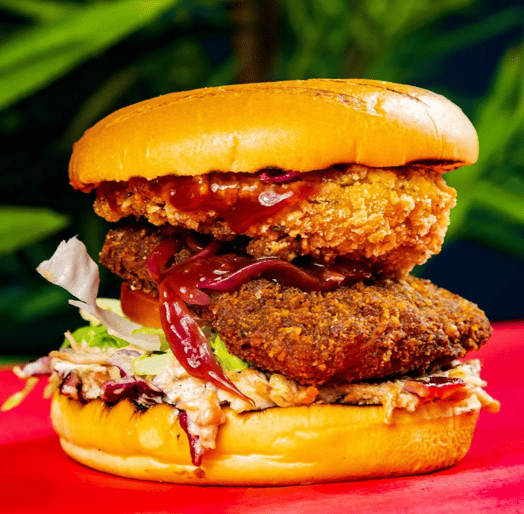 Data shows that in the UK over 3.5 million (or a staggering 5% of the population) have now embraced a fully-vegan diet, which further trickles into their day-to-day lifestyles, as they adopt vegan alternatives to products. Further, over 28% of consumers have reduced their meat consumption since 2017. Across the waters in the USA, plant based food sales increased by 54% since 2019, according to the Plant Based Foods Association.
Unsurprisingly, the biggest uptake of the plant-based revolution comes from Gen Z and Millennials. Access to the vast information available on the internet means they're hyper aware of ethical and health concerns surrounding the meat industry. Highly-publicised campaigns like Veganuary, which attract a lot of online activity are often the gateway into the plant-focused lifestyle.
But, What Exactly is "The Plant-Based Revolution"?
Define it as a trend, ideology or simply a new concept around consuming food - and you would not be entirely wrong. And you will also not encompass the entirety of the idea in just one simple sentence. The plant-based revolution is the movement towards eating more plant-based alternatives due to environmental, ethical and health concerns. Most importantly, the world "revolution" recognises that this ideology is not simply passing, it is a new way of thinking that is being adopted, which recognises veganism as more than a niche choice - it's a lasting habit, which is redefining the way we eat.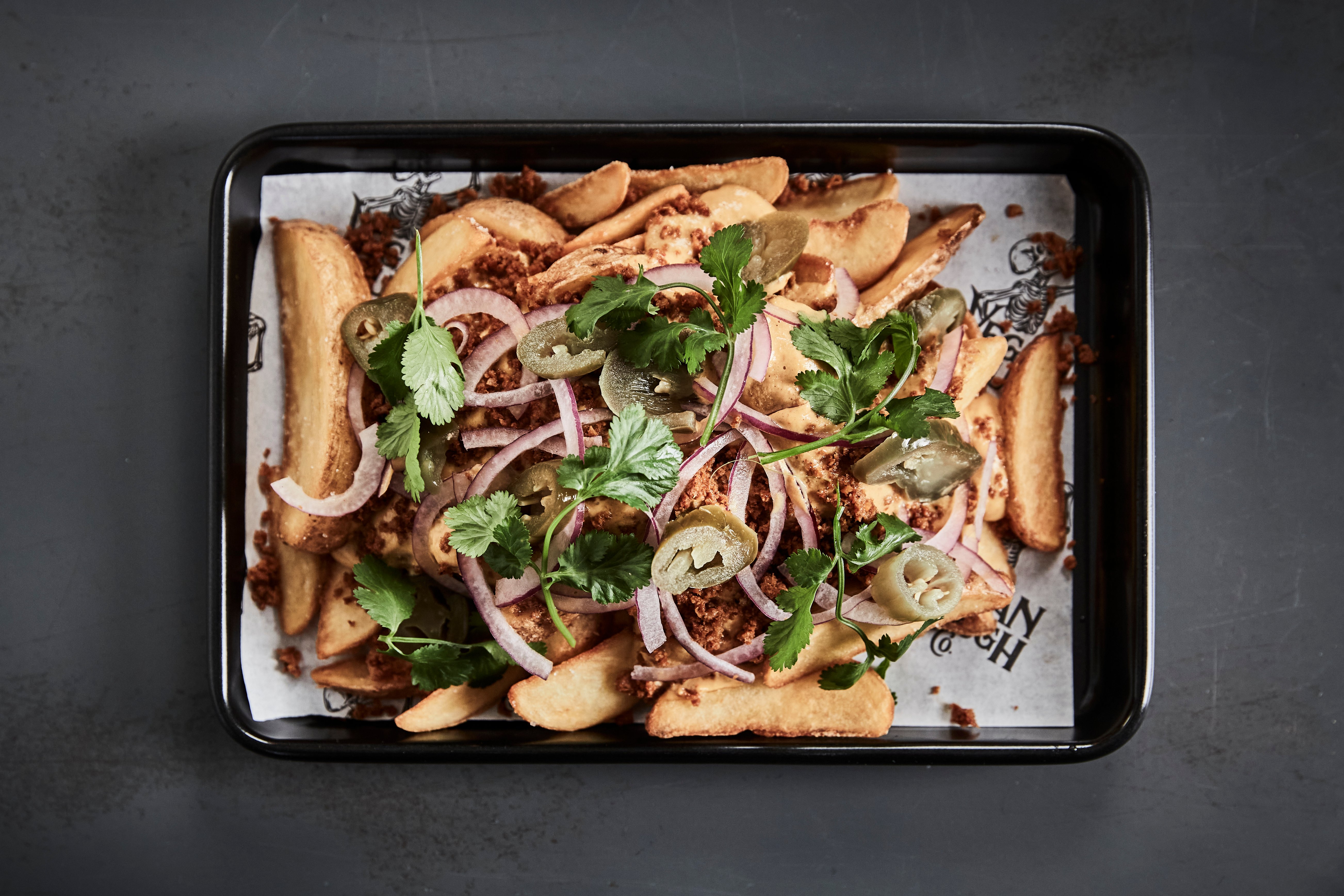 Like every revolution, this one needs a leader. In a world overburdened with choices, who are the real leaders of the plant-based revolution? Is it the wide-spread chain, which helps push innovative ideas to families who have been loyal customers for years? Or is it the local independent food truck, which seems to be frequented by overeager youth?
The Real Leaders of the Plant-Based Revolution
Being a leader is not simply defined by being the first one to do something (although being at least one of the first can be helpful). It is about changing the status quo for better, disrupting, questioning, having a position, which is socially engaged, and doing more than just virtue signalling.
Of course, as we've seen above, the plant-based market is now proving more lucrative than ever. It is no surprise then that big chains have jumped on the trend and launched their own vegan products. However, if we look closely, sometimes what looks like a revolutionary change, can simply be performative activism.
Loui Blake, a restauranteur and marketer who specialises in plant based marketing and brand development as well as founder of Erpingham House, Vegan Dough Co. and Co-Founder of Kalifornia Kitchen adds "We've seen the demand for plant-based food grow significantly in recent years, owing to increased awareness of the impact of industrial animal agriculture on the planet, our health & the animals. This demand has been met with some incredible food brands, many of which that have challenged traditional offerings & revolutionised the way we think about food. People have become more conscious of what goes into their food & where it comes from, whilst the quality of animal-alternatives has improved drastically, and so we're even now seeing brands "Veganise" their entire range! The market shows no sign of slowing down & has environmental awareness grows as it relates to animal-based foods, I anticipate further demand & with it, more amazing brands!"
Let's take McDonalds for example. They've had vegan items on the menu since 2017, isn't that great? Sure is, but let's add context. McDonalds only introduced plant-based food to their menu after a petition, which was signed by 220,000 people. To this day they only have 3 items on the menu that are fully vegan - the McPlant, The Spicy Veggie One (Wrap) and Veggie Dippers. Out of 145 items on the menu this is suddenly not so much of a percentage.
Burger King follows a similar pattern, with only 3 vegan items - the Vegan Bean Burger, Vegan Royale and their fries (thanks universe!). In a move which smells suspiciously of a PR stunt, the chain opened its first fully vegan venue in London on March 14th. Excited to visit? In disappointing news - it was only open until the 10th April 2022.
KFC was slower to consider plant-based items, though this is in-line with their brand. However, it seems that by 2019 it was clear that no consumer should be alienated, and the trial of Imposter Burgers was launched. Even the name of this burger makes everyone daring to order it feel a bit out of place at the chain. A bit like, well… an imposter. Fast forward to 2022 and the menu has been expanded to feature KFC Vegan Burger (that's the Imposter Burger, after some marketing feedback, presumably), KFC Vegan Nuggets, Baked Beans and Corn Cob plus 3 sauce variations. They are certainly giving McDonalds a run for their money.
To finalise, Wendy's and Subway both offer a bit more "variety" to vegans with options to customise meals, removing non-vegan ingredients like butter, cheese, chilli, sour cream, salsa… you get the idea. Read carefully, order responsibly.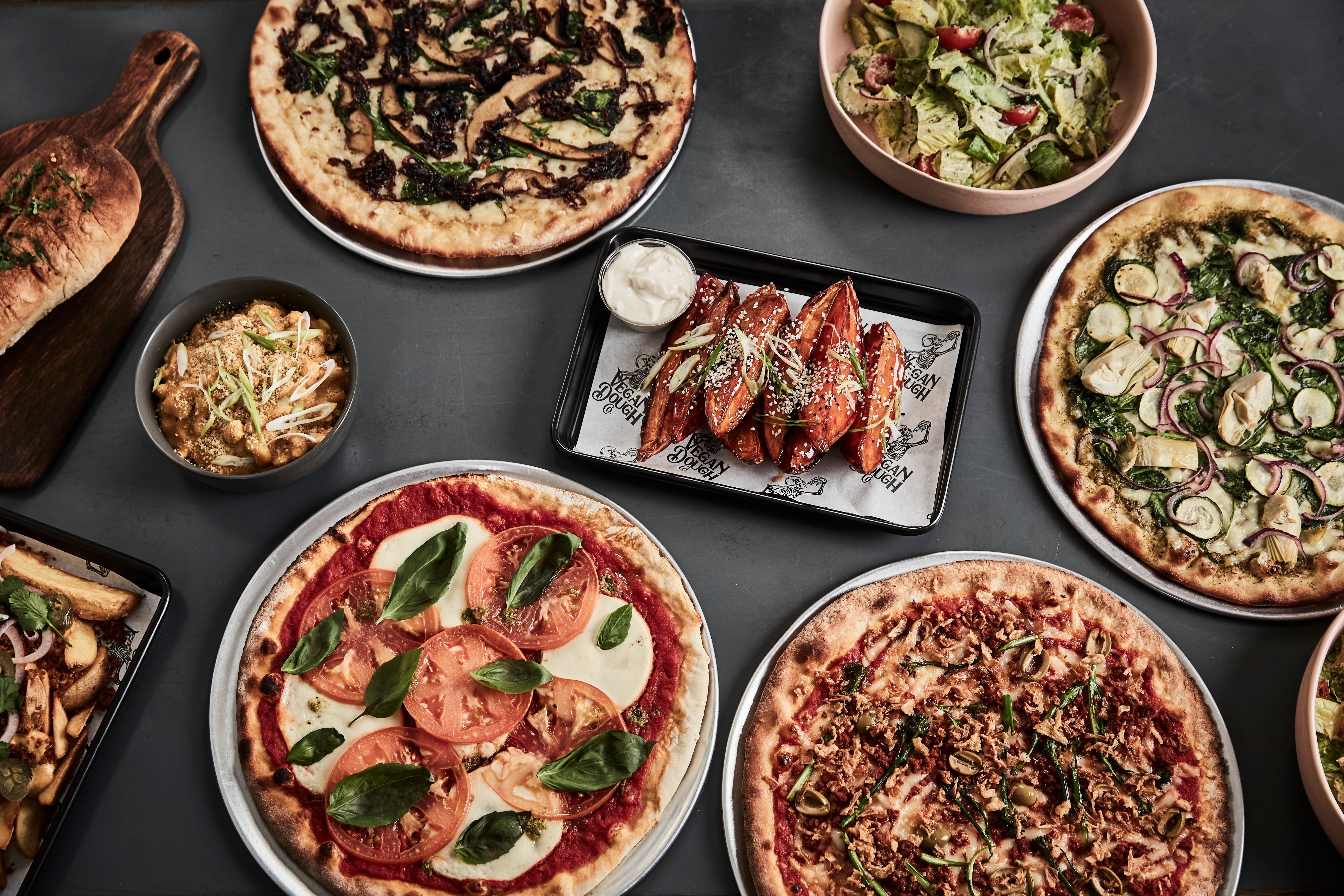 Whilst chain-giants had to be petitioned, reminded, showered with comments on their social media pages, in order to launch a vegan item, we already had businesses actually taking the risk and going fully plant-based. That's how we recognise a real leader.
And when you're fully catering to the tastes of a lower proportion of the market, it is quite the risk. Anyone can hope for success with a meaty burger joint, delicious ice cream parlour or mouth-watering bakery. But advertise it as "plant-based" or "vegan" and there will immediately be a wave of consumers who are "not stepping foot there".
So, the question is, aren't the real plant-based revolutionists the venues who fought to make it against the odds? And who, consecutively, by exposing more meat eaters to flavourful vegan food, aided the plant-based revolution?
There are too many to mention, but let's look at a few (and, beware, they'll usually be small, local and independent).
Whilst social media users were arguing in comment sections in 2019 whether KFC should cater to vegans, Neat Burger in NYC launched with a fully plant-based menu. And not just the food - everything about Neat Burger, down to the forks and takeaway boxes is biodegradable and sustainable. Now, we are talking about really being a plant-based revolutionary.
In 2018 the LA based Monty's Good Burger concept was launched. The brainchild of a group of friends who wanted to provide plant-based options for the community, but not just that. Besides aiming to promote plant-based eating, their promise also includes important points such as, 100% vegan menu, including drinks and sauces, environmental responsibility, ranging from choice of vendors to waste policies, and fresh, ethically & locally sourced Ingredients that are organic when possible (usually within a 30-mile range). As a result, Monty's has now served more than 2.5 Million+ burgers, fries, tots & shakes.
And after all these burgers, what about the desserts? Baking is one of the hardest ventures to undertake, if attempting to launch a plant-based business. After all, two of the 3 main ingredients forming the very base of the product are eggs and milk. Or, are they?
In London, pastry chef Kimberly Lin at Floozie Cookies serves vegan stuffed cookies to the delight of commuters and tourists. They're crunchy and soft at just the right places, and come accompanied by plant milks and hot chocolates. Chef Kim's vision is for a place that works with local and sustainable suppliers, and provides stable working conditions for the staff. 15,000 cookies later, it seems like her goals are shared and reciprocated across the community.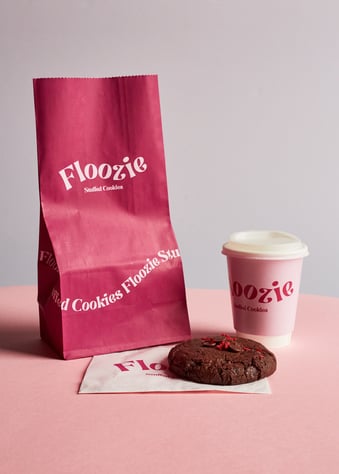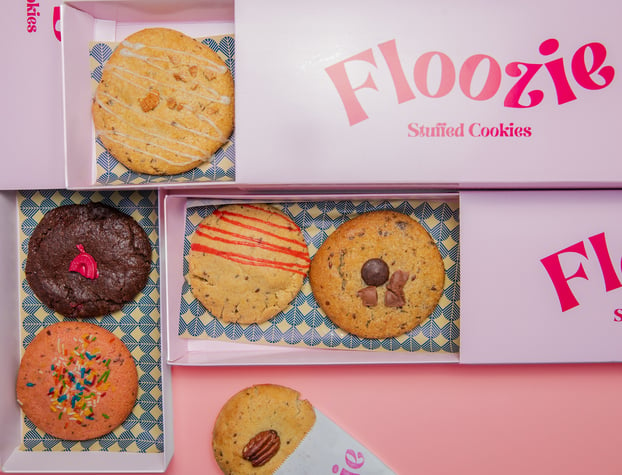 What is it, then, that makes a venue a real leader in the plant-based revolution - the branding, the meatless offering or something more? Despite the examples given, it is not just independents that can really be classified as revolutionists. But it seems that one thing they are, so far, understanding and doing better, is that change needs to be applied on all levels. Otherwise, it's not really a change, it's performative activism.
The plant-based lifestyle isn't simply a new dietary requirement, it is an ideology - and to really connect with it, any business wishing to exploit the profits coming with it, should first evaluate whether there's more that can be done, on top of compromising on one or two products on the menu.