In the post-covid era, the modern consumer has evolved to desire an even more fulfilling dining out experience. Many of us want newer and more exclusive experiences, particularly in the younger age categories. In the ePOS Hybrid, Bdaily UK, July 2021, 44% of consumers would spend more on a dining experience if it was unique.
Many of us are no longer restricted to working in full-time office locations or behind the desk 9-5. Changes in our routines and daily habits mean that time, space and place no longer play crucial roles in consumer choices of where to eat and drink.
Experience is also directly related to social media trends, with the vast majority of users wanting to share these new and exciting food and drink experiences with their networks in real time. This offers huge marketing opportunities for new and existing hospitality outlets seeking to showcase their unique offering or new product. Since the pandemic, experience-led venues are the type of F&B venues that have grown the fastest. This means that the restaurant model as we know it is quickly changing, allowing for more diverse restaurant concepts to become leading benchmarks in the hospitality industry, and for new trends to arise.
As the importance of identity continues as a rising social trend, the allegiance with selected brands is increasingly seen as a way for a person to express and reconnect with oneself (2). This is also applicable to the F&B industry and is linked to the necessity to provide an engaging experience for the target customer.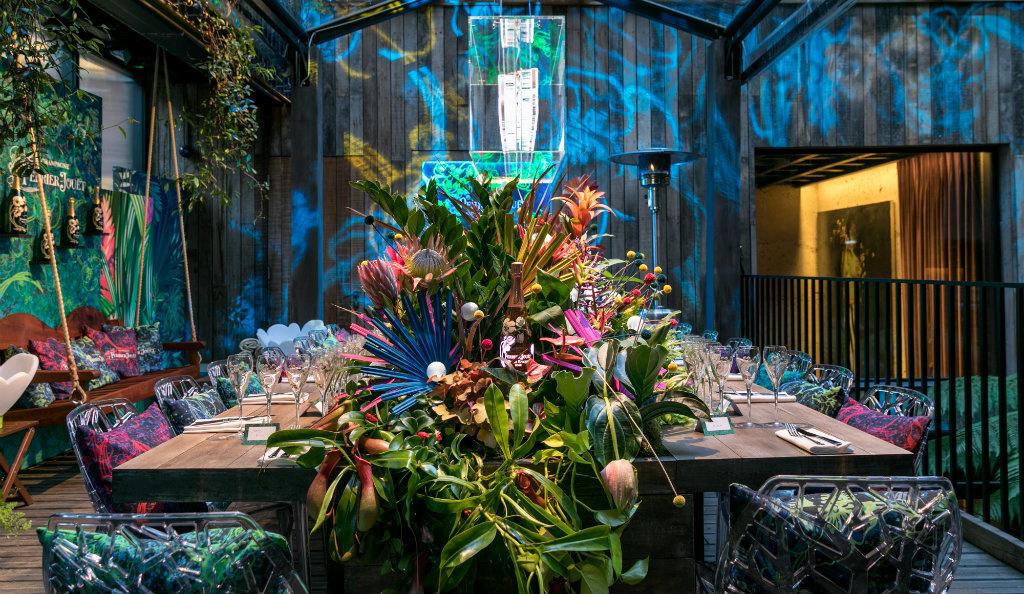 How Experiential is affecting the Food and Beverage Industry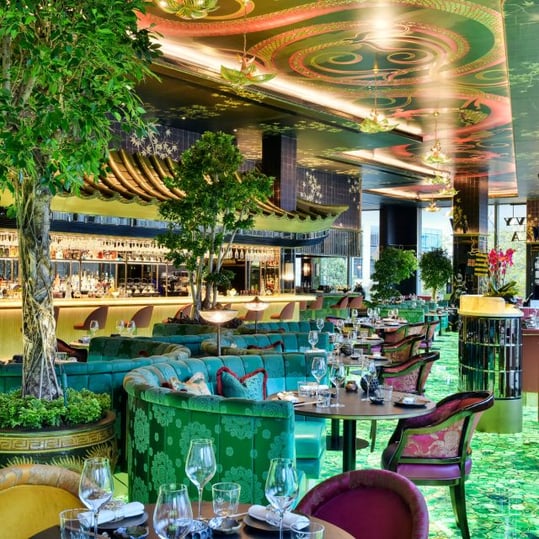 After two years of the majority of consumers dining and entertaining at home, the trends in 2022 are more likely to shift towards greater need for socialization and unique drinking and dining experiences. The F&B industry will need to respond by offering new opportunities to capture the adventure-hungry foodie. Interactive dining, live entertainment, theatrical cooking or any experiences offering something more than just a meal will become the pinnacle of popularity.
Increasingly daring design offerings from outlets will be needed to make the experience just as much about the design as it is about the food and drinks. Changing habits and routines will mean that the hospitality industry will need to adapt to more mid-week lunches and dinners. Local businesses are expected to thrive in 2022 as well - just one example of this being coffee outlets in non-commercial areas, which have become increasingly busier as we continue to work from home.
Restaurants will need to further diversify to create more engaging spaces to increase dwell time. Brands will focus on tapping into different social identities, creating communities linked to different social groups. Of course, we cannot deny the importance of social media in forming the trends of the future. It will play a crucial role in maintaining these networks, with consumers more likely to showcase new and exciting experiences across multiple platforms, creating further opportunity for conversation and allowing outlets to engage with their consumers on multiple levels.
In 2022 we are sure that outdoor dining is here to stay, so we expect to see even more F&B and hospitality outlets making the most of any outdoor space they have. We predict this will transcend further into design concepts of F&B outlets in 2022, with indoor/outdoor design taking centre stage. This is in line with the drive for different environments to create new experiences, as well as making reference to sustainability and wellness trends.
Case Study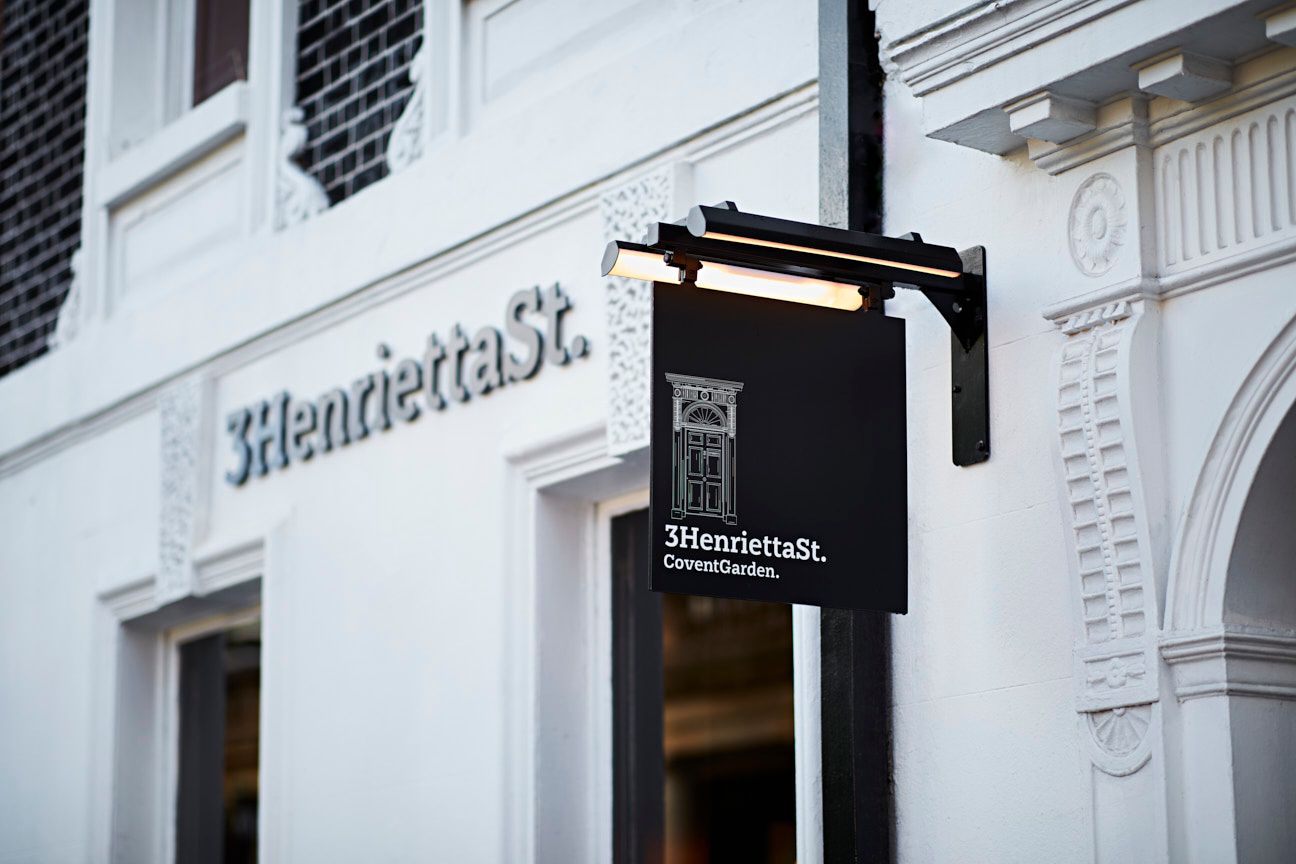 3 Henrietta Street - Combining multiple food and beverage concepts under one roof, 3 Henrietta Street is a unique four-storey townhouse in Covent Garden, London. It has been developed to provide an offer suitable for every consumer and occasion. For those wanting a quick morning coffee at The Gentlemen Baristas before starting work, catching up over lunch with friends at Lilly's Café, a business dinner sampling some of the best of the seasonal Ingredients at Pivot by Mark Greenaway or late-night cocktails and tacos at El Ta'Koy, customer experience has led all aspects of the curation and design.
View more about 3 Henrietta Street
Conclusion
Fueled in part by the growing influence of social media, the dining out experience has become a crucial part of the food and beverage industry. Creating a unique and one of a kind dining experience has encouraged a lot of creativity within the past couple of years, and has opened many new doors for incoming design related trends. It has been recognised that the benefits of offering a unique experience that is on par with the quality the food provides many new advantages for restaurants, a big one being free marketing given that diners often share their experiences online, whether they are positive, or negative. No matter where trends stem from, whether it is the desire for new and improved experiences after lockdown, or how design is increasingly becoming more prevalent in other industries, unique experiences while dining out are of great importance in 2022 and beyond.