Creating a thriving restaurant and profitable business is more than just slinging a great cocktail or perfecting a signature dish. Every successful food and beverage concept is a delicate balancing act to maximise profits, cultivate atmosphere, and keep customers coming back.
Pubs, hotels, and fine dining establishments have closed at higher rates in the UK following the pandemic and general consumer unease. This doesn't mean that there's no market for a great hospitality experience! On the contrary, there are untapped lucrative opportunities in food and beverage, you just need the right restaurant design.
How can you create a truly great beverage concept? Hospitality consultants and restaurant management companies have found a winning formula. Succeed in the highly competitive hospitality industry by checking every box below.
Unique & Distinctive Concept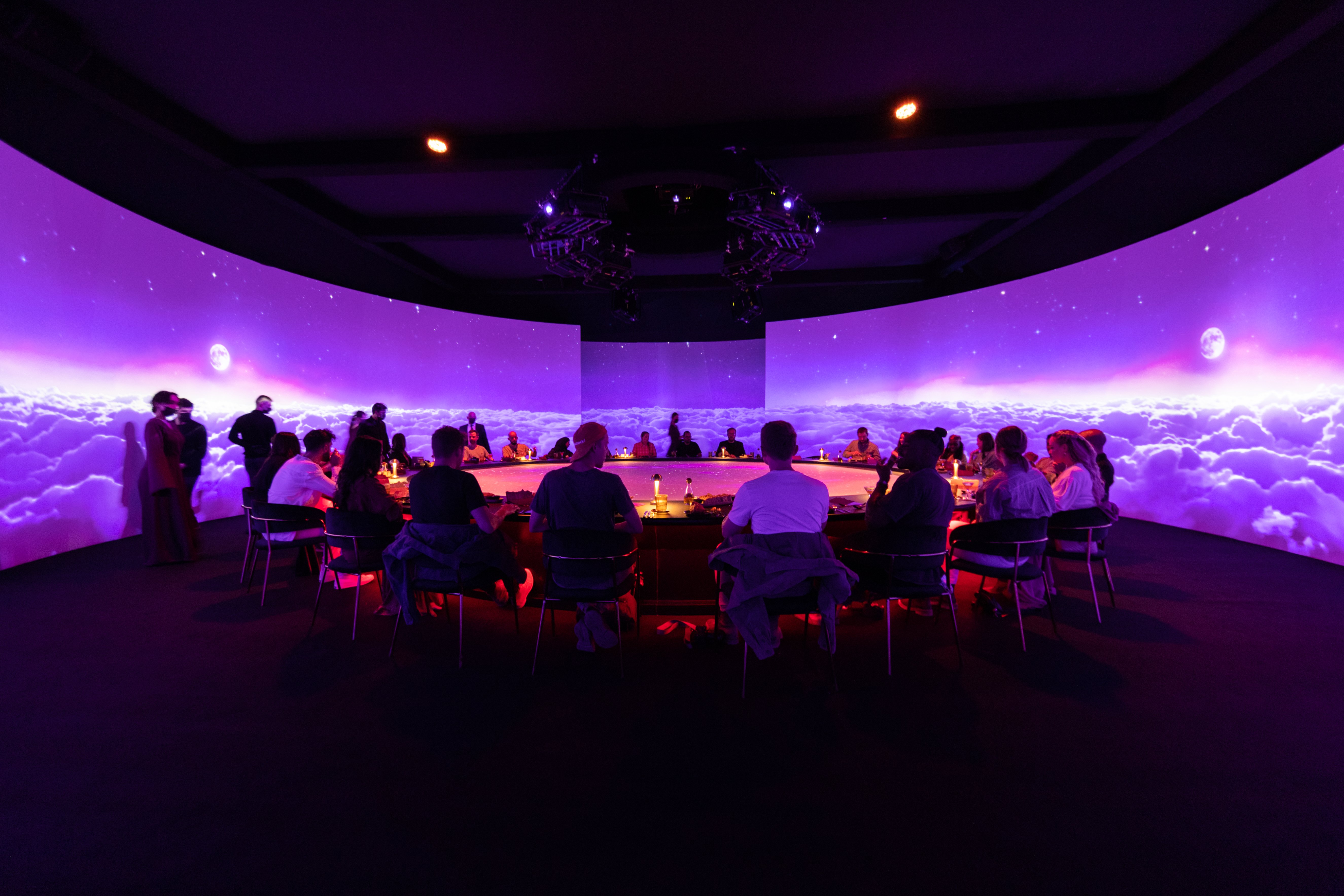 Incense Road
Pick a concept and stick with it. Your restaurant's unique selling point needs to be consistent, with every aspect of the space designed to create a unique and memorable experience for guests.
Whatever you choose, keep your brand's positioning clear. Whether you're creating an elegant luxury hotel with a posh club bar, an intimate lounge with a bar, a trendy night-club with bottle service, a high-energy vertical drinking venue, or sticking to the tried-and-true traditional pub and sports bar. Choose an experienced restaurant interior designer to effectively sell this concept to your customer base.
What makes your dining concept different? Anyone can drink at home or watch the game in the living room for a lot cheaper. Providing an experience is essential. There should be a specific idea in a customer's mind when they think about your restaurant or bar.
Location is everything. Match your venue to the location. Families need a safe neighborhood, younger crowds use public transportation, and sports fans need a big space with easy-to-see TVs. If you're not in a place with high foot traffic, then you need to make sure people know where you are with effective marketing.

For TGP International's Creative Director, Gabriel Murray, creating a unique offering should be front of mind from the very beginning:

"Building and developing a concept that's different is paramount- a place where people want to go and experience something they can't have at home – better, more stimulating surroundings more atmosphere, the buzz of meeting new people – a place to relax and play.

Incorporating live cooking, the theatre of the kitchen, the rapour of the bar staff can create that personalised touch and sense of connection. Adding elements beyond food – events, a community spirit, a great backstory to your brand that your customers can share so the space is multi-sensory where the branding, the design style, the operations and the staff are all part of one great experience."


Quality Drinks Selection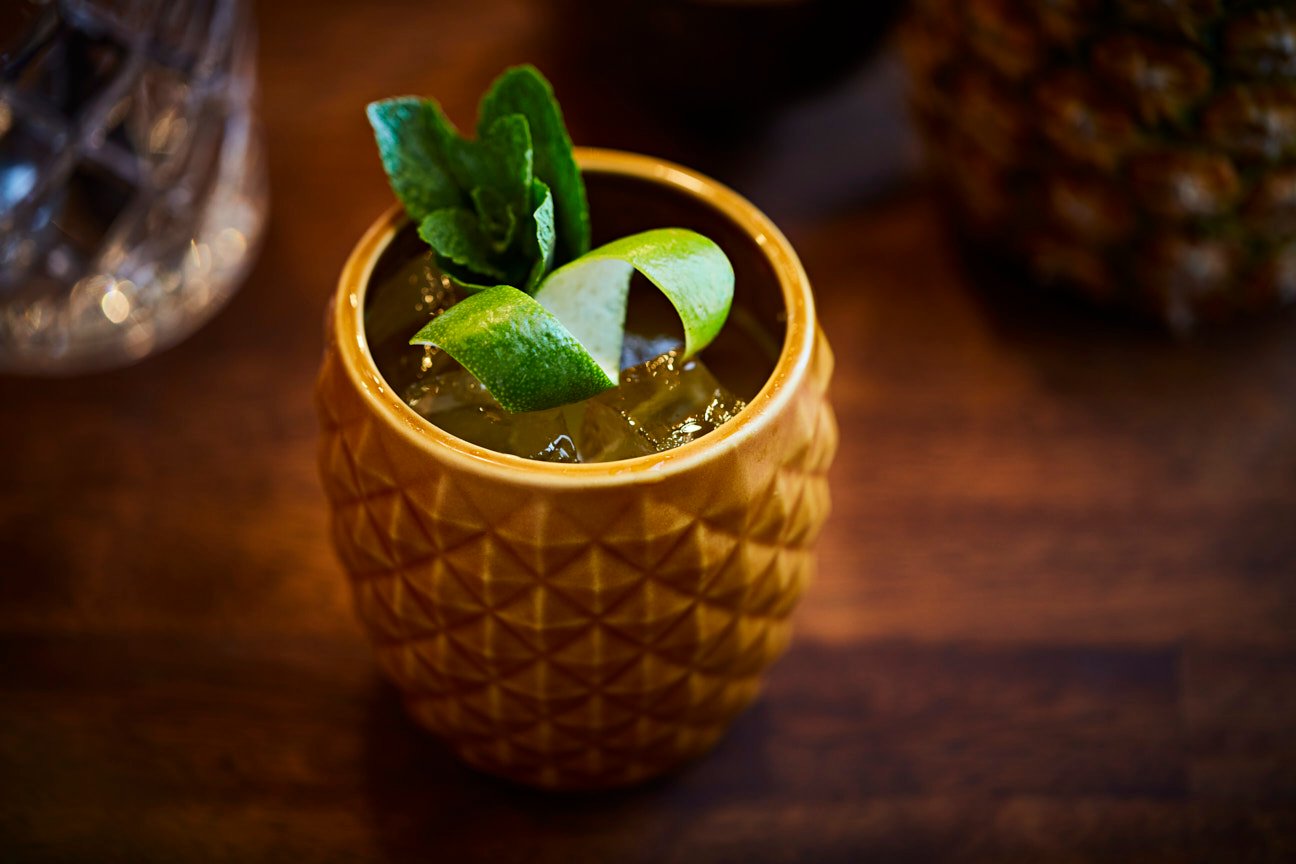 El Takoy
Choosing a drink should be a seamless and fun experience for your customers. People don't want to feel out of their element when they're out with friends.
Compare this to the intimidating wall of seemingly endless bottles at the supermarket. Most shoppers don't have the expertise to determine quality and choose pairings. Solve this problem for your customers with a drinks menu that makes sense.
It is essential to present a well-curated selection of drinks. For most successful restaurants, hotels, and bars, this is a carefully polished drinks menu of premium wines, beers, and spirits.
The price point and positioning of these drinks must match your concept. No one wants a vintage merlot during the game and most won't want a cheap light lager with their New York Strip.
Beer needs to be carefully selected as well. Your wing and burger place shouldn't just have IPAs, add some light lagers that go down easily, wheat beers that taste good with an orange, and some more adventurous varieties like a sour beer for the craft beer connoisseurs.
Unless you are fine dining, your staff doesn't need equal knowledge to a licensed sommelier. They should however have a sense of what they offer, how it tastes, and what it might go well with. Casual dining demands this as well. College-aged servers at a casual wing and beer place need to know the difference between an IPA and a wheat beer.
Innovative cocktails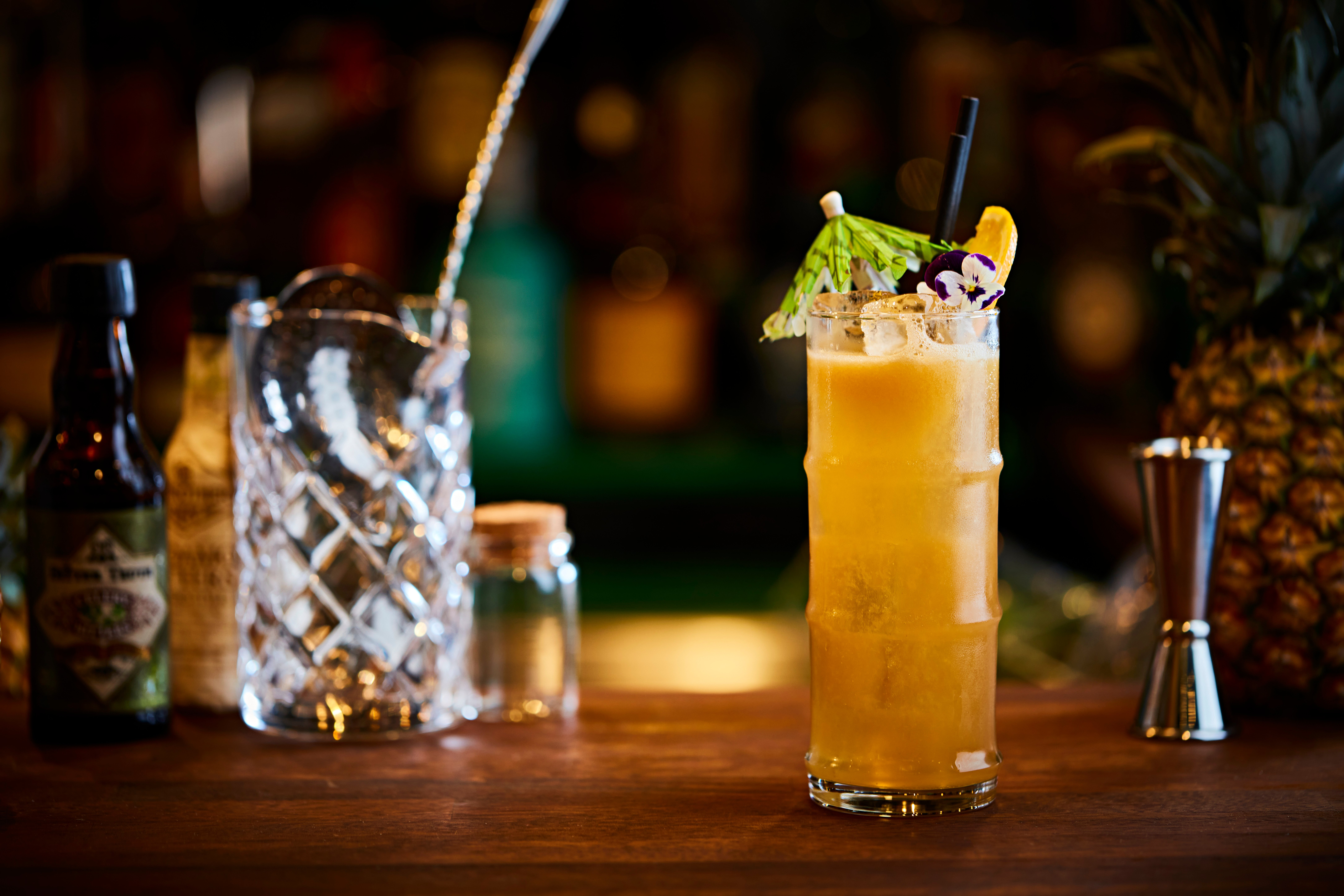 El Takoy
The beverage industry is crowded but there are still chances to find a new niche. Stand out with creative and inventive cocktails at a price point that matches your location. Delight customers with refined flavour combinations and unique presentations.
While you're experimenting with new flavour profiles, make sure your beverage team has the basics down. Some want a familiar favourite and will be turned off if you can't deliver. If you can't pour a decent martini or Old Fashioned, then your bar won't pass the muster of the experienced cocktail lovers.
Charismatic & Knowledgeable Staff (Especially Bartenders!)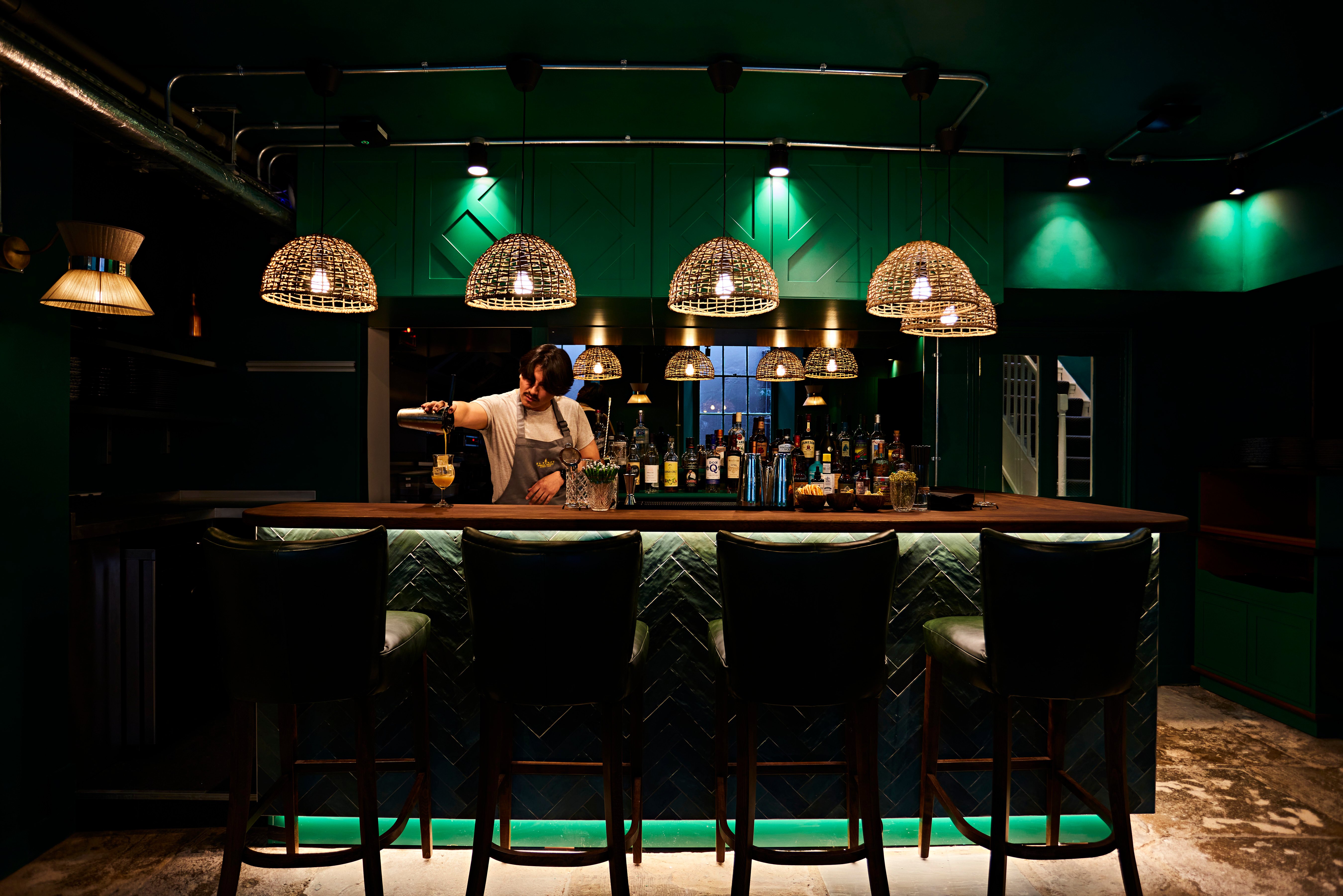 El Takoy
Studies show that customers rate businesses more on whether they were greeted and well taken care of than they do on food. This means that how you make your customers feel is even more important than the drink you serve them! Having a stellar staff that is knowledgable, charismatic and really cares about the customer experience requires careful hiring.
TGP's Design Director, Claire Richmond emphasises the significant impact of truly knowing your customers. This understanding can enhance every aspect of the concept - from the menu to the quality of staff.
"To create a distinctive concept you must be clear exactly who your customer is. Don't be afraid to narrow this down to a smaller group of people so that you can understand them better. By targeting the nuances of a smaller group you will create concepts that really engage more people. However, keep in mind that location is key when using this approach..."
Hire based on values. The saying "one bad apple spoils the bunch" couldn't be more true when it comes to the restaurant business. Just one employee spending too much time on their phone, ignoring customers, and exhibiting a poor attitude signals to the rest of the staff that this is okay. A toxic environment and poor management can cost thousands of dollars in hiring costs, wasted time, stolen goods, and customers who never return.
As the owner, you need to interact with customers as well. Hearing from the owner or manager will make customers feel valued because it doesn't happen very often.
Remember, if customers have a bad experience, they will not hesitate to leave you a bad review online. A bad review hurts more than a good review helps, so you need to avoid them as much as possible.
Outstanding bar menu
No amount of alcohol can save a bad food menu. If you don't have something to nibble on, then expect hungry people to leave after one or two drinks. Maintain a well-balanced menu of appropriate drinking food, making sure to fit your concept. Your menu needs to tell a story and not be at odds with the drinks on offer.
Food should match the flavour profiles of the different wines, beers, spirits, and cocktails that are available. Presentation with food matters, the best-tasting food won't impress if care isn't put into the way it looks.
Unparalleled
Atmosphere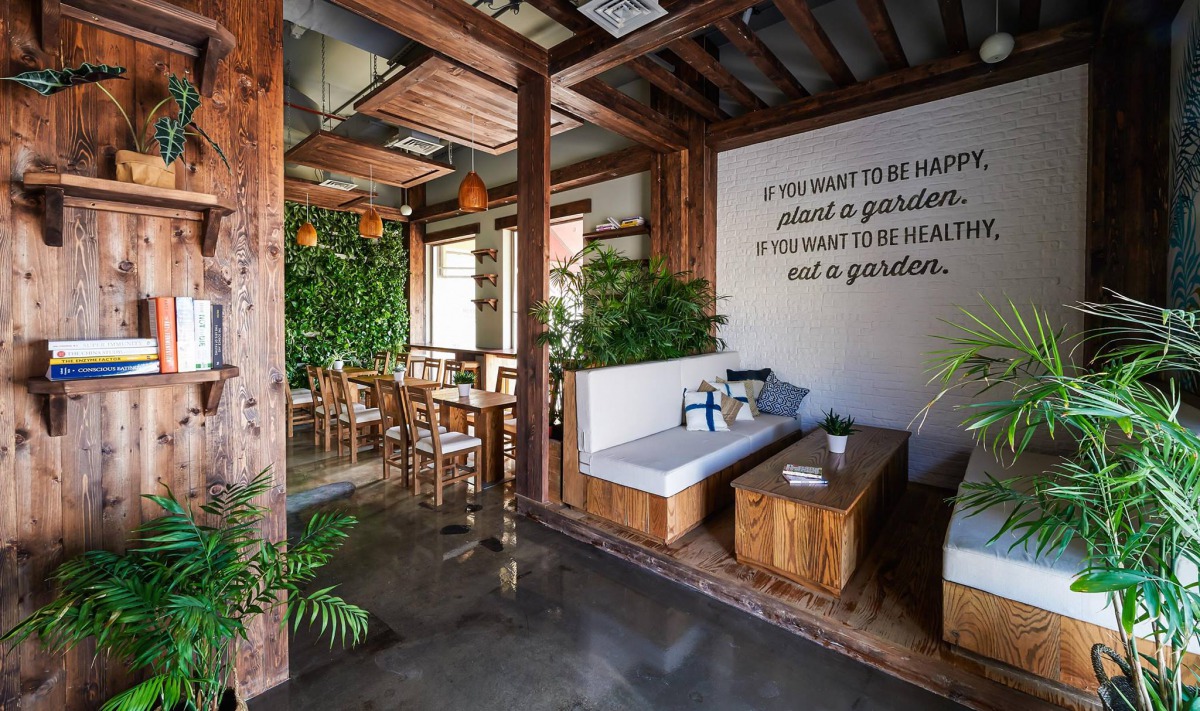 Evergreen Organics
Design a restaurant or hotel that guests feel good spending time in. Your atmosphere needs to match the price of your menu and the experience you are looking for. Getting everything right might take some trial and error. When it's perfected, this becomes a location that guests rave about to their friends.
Passionate about curating a space that reflects the food, TGP's Brand Development Manager Madeline McLeary sees the great importance in the visual atmosphere in relation to the menu.
"The environment is undoubtably one of, if not the top factor in deciding where and where not to go. In a recent study, 88% of customers are increasingly looking for experiences that they cannot get at home (increasing to 97% for Gen Z's), and so creating the perfect environment is key in order to encourage repeat visitation, loyalty and positive word of mouth marketing from customers.
Great photography can really showcase the beauty and excitement of a concept but the environment must live up to and go beyond the expectation set out before arrival. Whether it be a calm and relaxed space for customers to do some remote daytime working, a lively and energetic space for a night out with friends or a premium and intimate space for a romantic evening, the atmosphere really sets and establishes the whole tone for the concept. Get it right and brands can develop and unparalleled experience that customers flock to time and time again, but get it wrong and it can be the single greatest deterrent.."
Some of the essentials for an unbeatable atmosphere in hospitality are:
- Soft, welcoming, and subtle lighting
- State-of-the-art sound systems well integrated throughout the building
- Temperature control needs to be perfect for the locale
- Play-lists must be properly curated and fit the concept
- Match the time of day to all your atmospherics
PR & Marketing That Makes Sense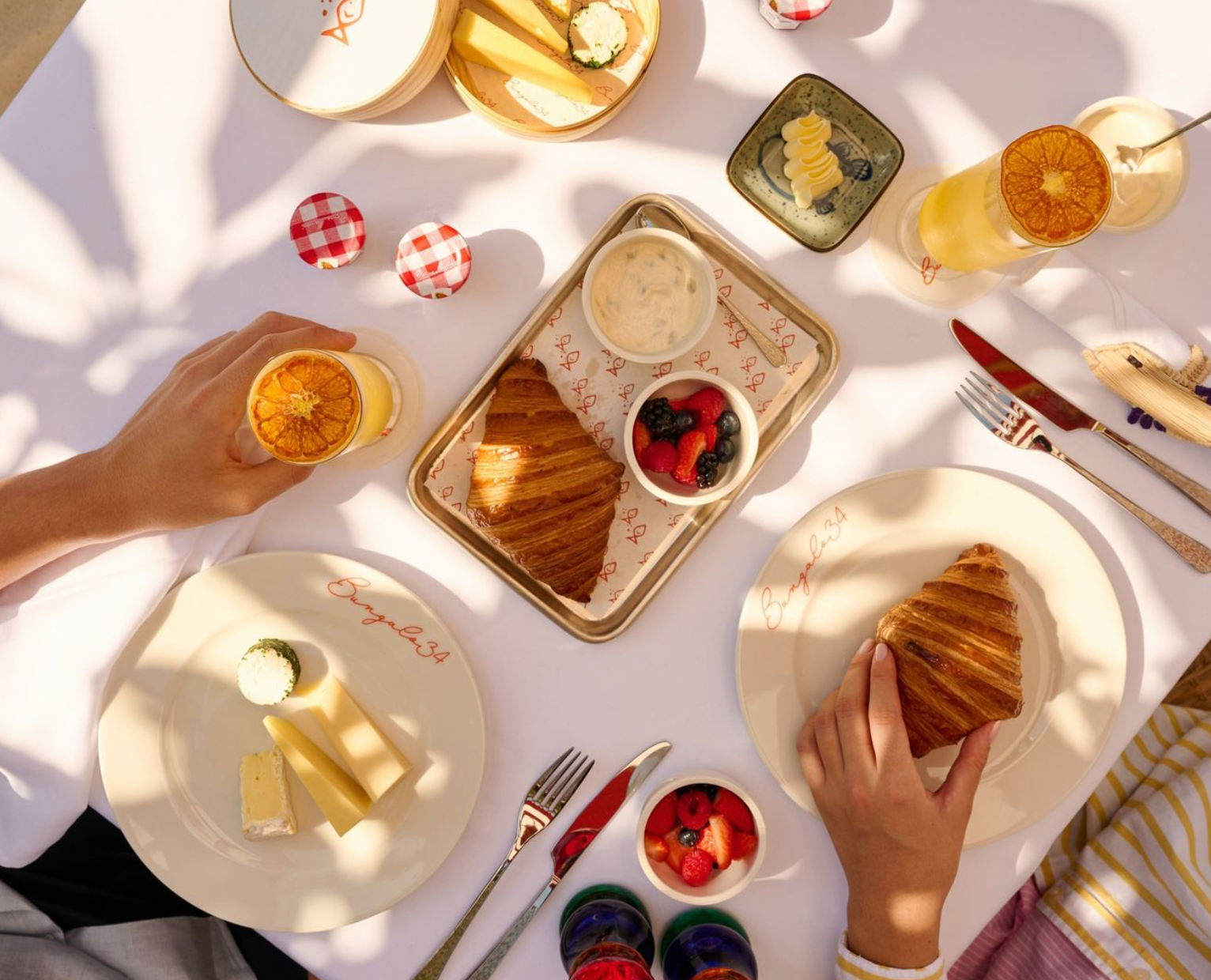 Bungalo 34
Even if you have the perfect location with plenty of footfall, you will still be surrounded by competitors. Marketing and PR can be expensive, so make sure you don't waste money with ineffective marketing.
Your competitor might have the capital to run constant promotions. Beware of blindly following them as this creates a race to the bottom. Instead, plan, host, and promote engaging events that align with the positioning of the concept through collaborative partnerships.
People use social media as a search engine, so make sure you are promoting where your customers are.
The Devil is in the Details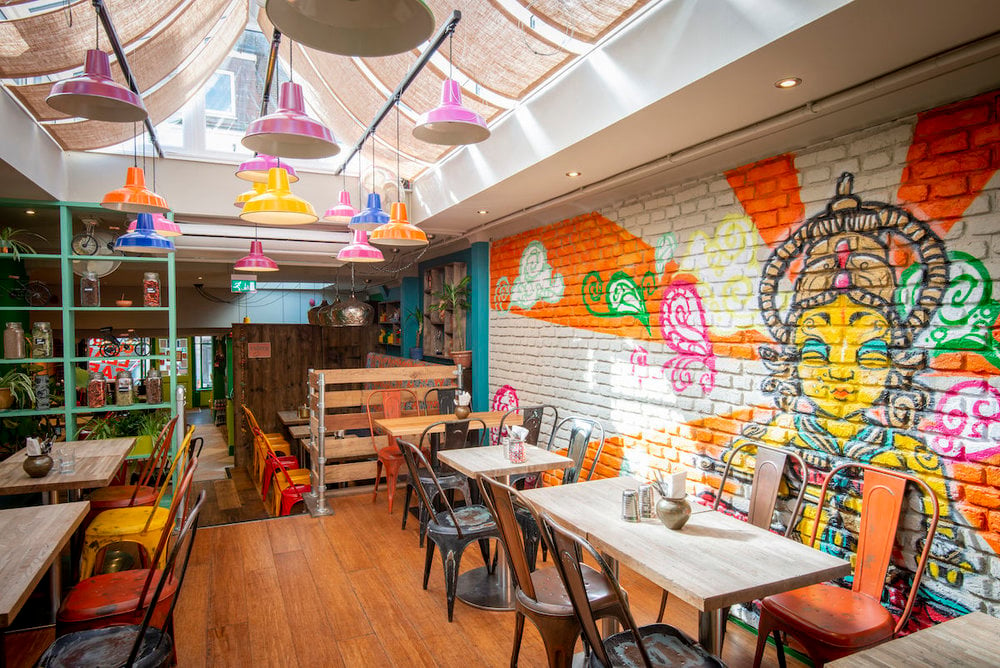 PittaBun
If you haven't thought of a detail then rest assured that your competitors have.
Details matter, so make sure you have thought of everything and how it fits your concept and desired customer base. This includes:
- Well-maintained FF&E (Furniture, Fixtures, and Equipment)
- Artwork
- Collateral, including current promotions, QR Codes and electronic menus
- Inventory management
- An exceptional relationship with vendors
- Table and glass-ware
- Uniforms
- Employee scheduling
- Menu covers
- Presentation
- A professional website
- Active Social Media
- Procedures in place for complaints and any problems that might arise
All the little things make a big difference so don't skimp on them.
Whether you are trying to turn around a struggling business, increase profits, or start a new bar or restaurant from the ground up, make sure you answer all of these questions. If you don't think you can handle all this yourself, then hiring a hotel and restaurant management company should be your next step.


ABOUT TGP INTERNATIONAL
Specialists in F&B Masterplanning, TGP International creates, develops and delivers world-class hospitality brands & food retail spaces for our clients and partners across the GCC, Europe and U.S. We deliver your vision through our 360° services, which include market studies, advisory services, concept development, restaurant interior design, project management, operational & asset management, events catering, and franchising & licensing opportunities.

Working on everything from 5-star hotel openings to operating 1,000+ capacity nightclubs, developing market-entry strategies for global brands and expanding brands internationally, the team have a wealth of experience working with globally renowned brands such as Harrod's, Ithra, Al Futtaim, Nakheel, Marriott, IHG, Selfridges, Hilton, Emaar, Alain Ducasse, Jean Georges, Dior, Cartier and more recently Expo 2020 Dubai.