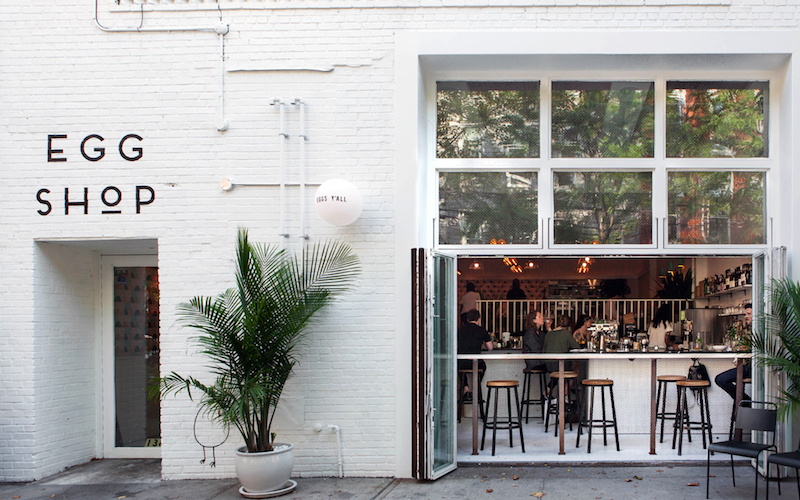 Shared love for the universally coveted egg sandwich
Enquire now
Background
With a shared love for the universally coveted egg sandwich, husband/wife team Sarah Schneider and Demetri Makoulis alongside chef Nick Korbee opened the first Egg Shop outpost in 2014, in the Soho neighborhood of New York City.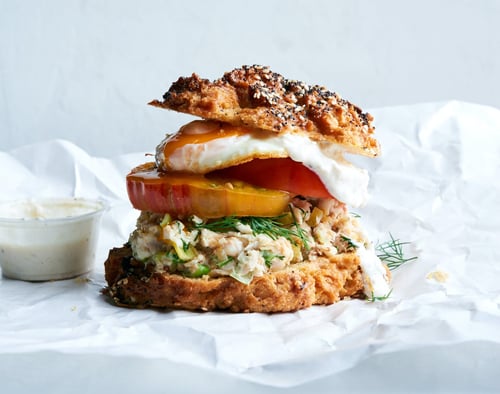 Story
Inspired by the incredible versatility of the egg, the team went on to develop infinite egg-centric dishes that are both familiar and nuanced. Today, Korbee executes a seasonal menu of organic, locally sourced dishes for breakfast, lunch and dinner at both their cozy SoHo location and more spacious outpost in Williamsburg, Brooklyn (opened in 2017) – paired with fresh juices, creative & refreshing cocktails, and a selection of organic and biodynamic wines. Eggheads everywhere can now recreate the restaurant's signature bowls, sandwiches, and breakfast cocktails with Egg Shop: The Cookbook (released in 2017). Maintaining Egg Shop's signature playful-yet-minimalist aesthetic, the book comically and thoroughly guides readers through all egg-cooking techniques and provides recipes for more than 100 inventive egg-centric dishes.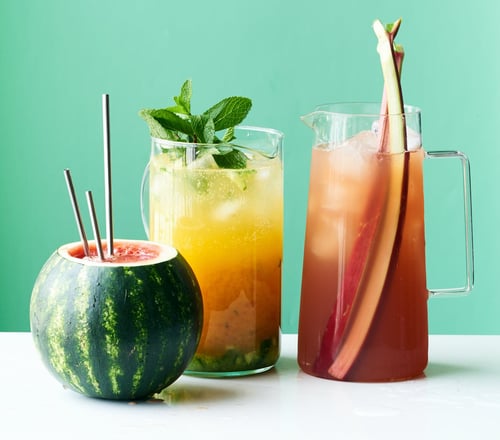 TGP Team and Support Offered
With the help of the Team at TGP International, partners will be given a franchise ready pack, brand guidelines and marketing guidance and can also be offered additional services such as design.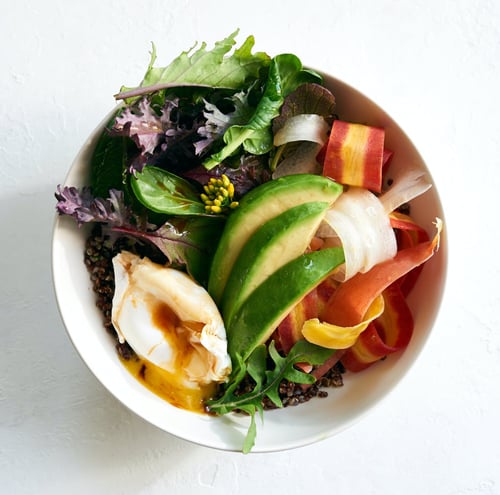 Audience
The typical demographic of Egg Shop includes the following segments: Couples, Groups of friends, Families, Local residents.

"I started talking about egg sandwiches to anyone who would listen. Many people thought it was a silly idea (I believe they had yet to discover their fave egg sandwich!), but loads of people were very supportive. The more I spoke to people, the more I realized the egg sandwich was sort of a cult classic…I soon became confident that there was a market for this lovely beautiful sandwich. Nobody was owning it, and I wanted to!"
Sarah Schneider
Egg Shop